Voters should decide the fate of their MPs
The Owen Paterson fiasco shows that accountability must be a matter for the people.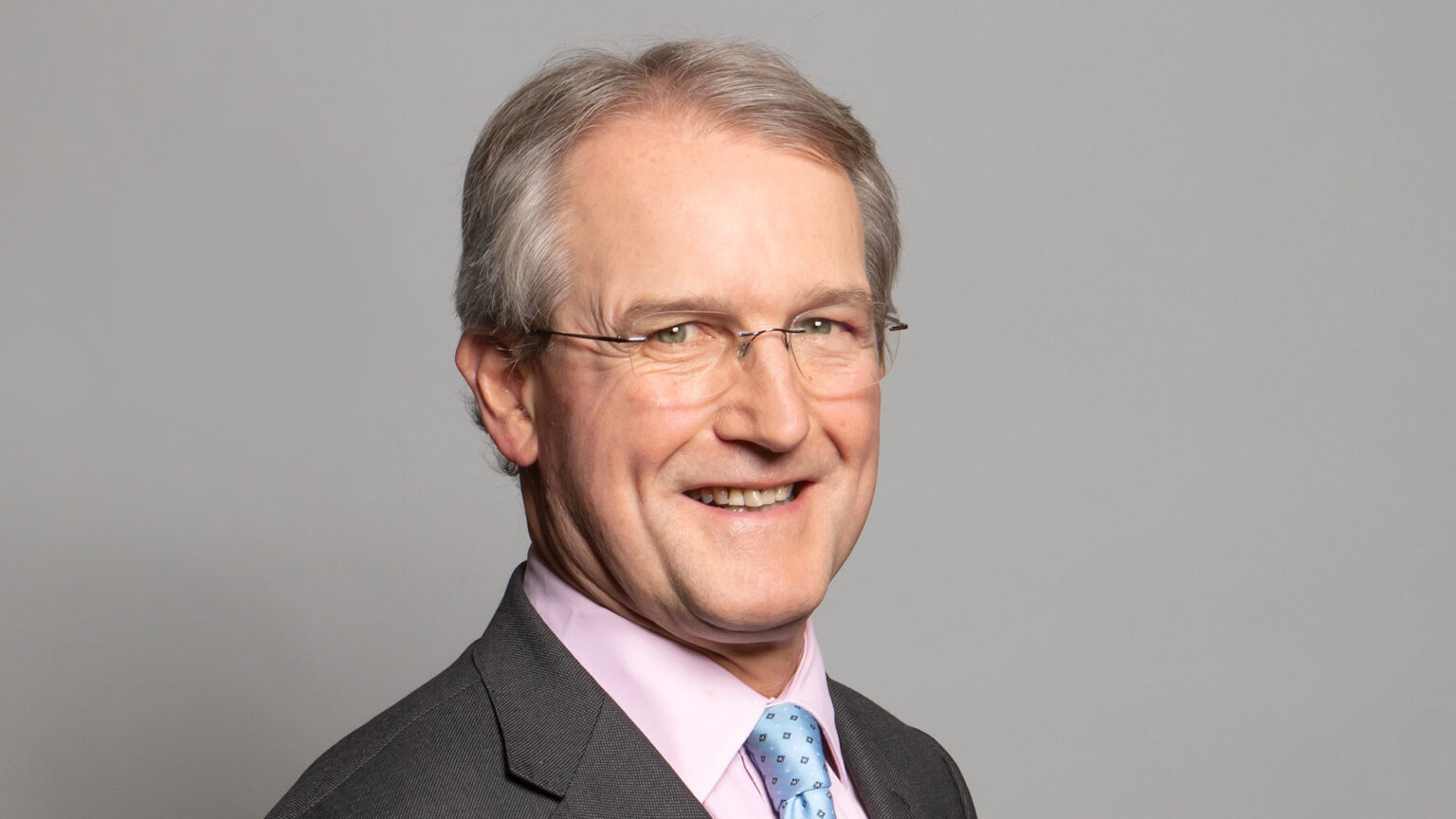 The shopping trolley strikes again. Boris Johnson's tendency to career from one position to the next has once again cost him a ton of political capital for no discernible benefit.
Owen Paterson, Tory MP for North Shropshire, was last week found to have breached House of Commons lobbying rules by the Parliamentary Commissioner for Standards. He is accused of 'paid advocacy' on behalf of two firms, Randox and Lynn's Country Foods, which employed him as a consultant. The Standards Committee, formed of seven MPs and seven lay members, recommended a 30-day suspension, which would have left him vulnerable to a recall petition and a by-election.
As parliament was about to vote on Paterson's fate this week, the government whipped its MPs to back an amendment that would pause Paterson's suspension so that a new Commons committee could be created to look into how complaints are investigated.
Calls of 'shame' rang out as the vote squeaked home by a slim margin, with dozens of Tory abstentions and 13 voting against. One Tory MP was sacked from her government position for abstaining. A day later, the government made a humiliating climbdown, that MP was quietly unsacked and Paterson resigned.
The opposition parties predictably ruled out any engagement with the new committee to overhaul the complaints process, making the proposal untenable. Commons leader Jacob Rees-Mogg and chief whip Mark Spencer – the architects of the cunning plan – apparently didn't see any of this coming.
Questions of corruption and accountability are almost eclipsed here by the sheer incompetence of it all. The Tories took a brutal hit to protect one of their own from what they said was an unfair investigation, only to leave him high and dry anyway, triggering the very by-election they were trying to avoid.
Once again ministers, many of them scarred by the Battle of Barnard Castle or Operation Protect Matt Hancock, were marched into TV studios, berated by pious journalists for trying to hold an impossible line, before being told the whole thing was off.
If the Tories think their backtracking has wafted the bad smell away from them, they are mistaken. All that voters will remember from this confusing episode is the government trying to change the rules because one of their own MPs had just broken them – an MP who was making more than twice his parliamentary salary from his two side jobs at that.
Paterson's friends say his activities have been misrepresented, and that when he lobbied the government on behalf of Randox and Lynn's it was to raise the alarm about public-health issues he had learned about through his involvement with those firms.
This is a picture somewhat complicated by the fact that he was also recommending those firms' services to government bodies at the same time. He made three approaches to the Food Standards Agency, for instance, to promote Randox's testing products for antibiotics in milk.
The standards commissioner, Kathryn Stone, noted in her report that while 'there was no immediate financial benefit secured' for these companies by Paterson's activities, they 'clearly… conferred significant benefits' for them in the longer term.
Paterson says his treatment was an affront to natural justice and that he was given no proper right to appeal. But for all the clear defects of the system, the government trying to change procedure in the circumstances it did is not a good look.
The tragic backdrop to all of this is the suicide of Paterson's wife, Rose, last year. Paterson has, in part, attributed her untimely death to the distress he says she suffered as a result of the investigation. No doubt some Tories went to bat for him with all this in mind.
So, it's complicated. While it is a mess of the government's making, it is also a product of the dysfunctional ways in which MPs are held to account under the current system. And alongside the criticisms of the process made by Paterson's allies, we must also turn to the public.
Whether or not an MP is fit to represent a seat should not be the decision of 'independent', unelected commissioners or semi-elected committees. It should be the job of the people, either at the next election or at a by-election.
Under current standards rules, a recall petition can only be initiated – absent an MP receiving a serious criminal conviction – if an MP is suspended from the House of Commons for at least 10 sitting days following a recommendation from the Standards Committee.
We should throw this process open to the people. If enough signatures can be gathered, constituents should have the right to force a by-election. Let them weigh the rights and wrongs of what their representatives have done – at the ballot box.
The commissioners, the committees, let alone the shopping trolley, are clearly not up to the job of keeping MPs honest.
Tom Slater is editor of spiked.
Picture by: UK Parliament.
To enquire about republishing spiked's content, a right to reply or to request a correction, please contact the managing editor, Viv Regan.