Finally, some opposition to corona authoritarianism
Only a democratic fightback will get us out of this mess.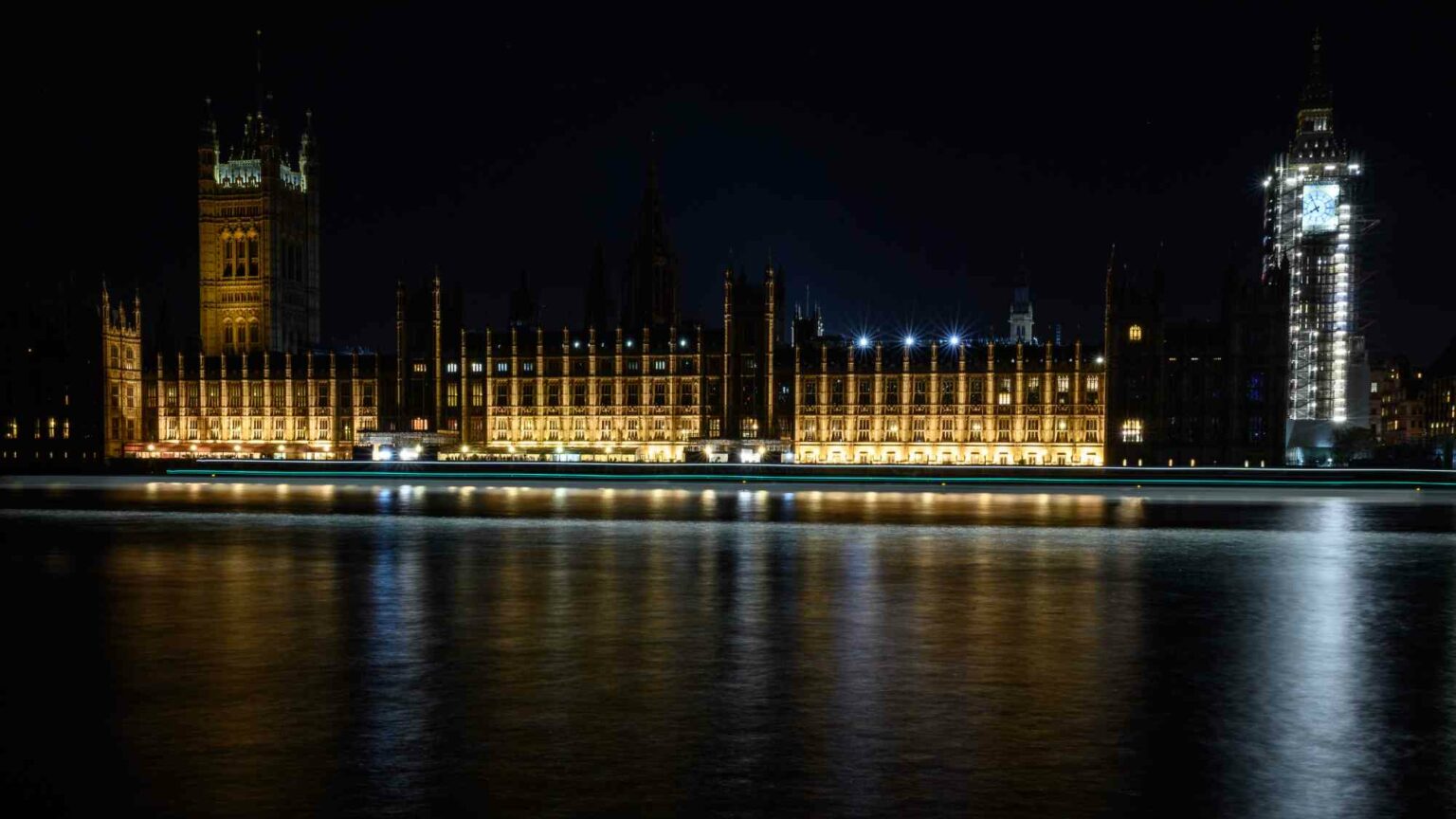 Finally, there is some serious opposition. For almost two years now, we in Britain have had our liberties quashed and curtailed. At times, we have lived under some of the most stringent restrictions ever imposed on a supposedly free people, often via government diktat rather than parliamentary votes.
And for almost two years, this bleak state of affairs has gone largely unopposed. Worse still, the Labour Party, the media and civil society have largely cheered on the government's never-ending assaults on liberty and turned a blind eye to its sidelining of parliament.
That is why last night's parliamentary rebellion against the government's 'Plan B' Covid restrictions was such a breath of fresh air. While the new Covid measures still passed in the Commons, and vaccine passports will come into force in England today, the sheer scale of the revolt has rattled the government. In the end, 126 MPs voted against the government, among them were 99 Conservative MPs.
This backbench revolt was the most significant of Boris Johnson's leadership so far. As political scientist Matthew Goodwin notes, it was also larger than the 81-strong rebellion against David Cameron in 2011 over the European Union, larger than the 95-strong vote against John Major over gun-control laws, and only slightly smaller than the revolts against Theresa May's failed Brexit deal and Tony Blair's Iraq invasion.
As those rebellious MPs recognised, the case against vaccine passports is overwhelming. Firstly, they are pointless. Where vaccine passports have been introduced, such as in Scotland, no evidence has been found in their favour. They have not been shown to drive down Covid cases or increase vaccine uptake.
Besides, the UK's mass vaccination rollout began just over a year ago. The booster campaign will add more coverage where it is needed. The British public does not need 'nudging' to get vaccinated. We are already enthusiastically pro-vax.
Secondly, vaccine passports are illiberal and discriminatory. They turn liberty from an unconditional right into a privilege tied to your health status. They could also take us down a worrying path towards a two-tier society of vaxxed and unvaxxed, where the latter are excluded from much of public life.
Last night's rebellion was about much more than specific measures, however. It was a rebellion against the broader authoritarian drift of this government. After all, if new Covid restrictions are to be introduced, even after the successful deployment of effective vaccines, then can we ever expect to be free again? The rebels will make the government think twice before drawing up new measures in future. Another bloody nose beckons.
While a handful of Labourites, to their credit, voted against vaccine passports, it is shocking that we have to rely on backbench Conservatives to oppose this government.
Keir Starmer's decision to side with the government was shameful and duplicitous. Earlier this year Starmer said vaccine passports were un-British. Now he says voting for them was the 'patriotic' choice. Apparently this former human-rights lawyer thinks nothing of tearing up civil liberties. Nor does this taker-of-the-knee seem to care about the racially disparate impact of vaccine passports.
The Labour leader insists he voted with the government because he doesn't want to play politics with public health. But his support for the measures is politicking of the worst kind. By forcing Johnson to rely on Labour votes, Starmer is hoping to drive a wedge between the PM and his backbenchers. And he is making the British people pay the price for his scheming with their liberties.
Still, those of us who believe in freedom can take some succour from what happened in parliament last night. More and more MPs are saying enough is enough. Now we need a proper democratic fightback against corona authoritarianism.
Fraser Myers is deputy editor at spiked and host of the spiked podcast. Follow him on Twitter: @FraserMyers.
To enquire about republishing spiked's content, a right to reply or to request a correction, please contact the managing editor, Viv Regan.