Why the booster campaign matters
Boosters, not more restrictions, are the way to beat Covid.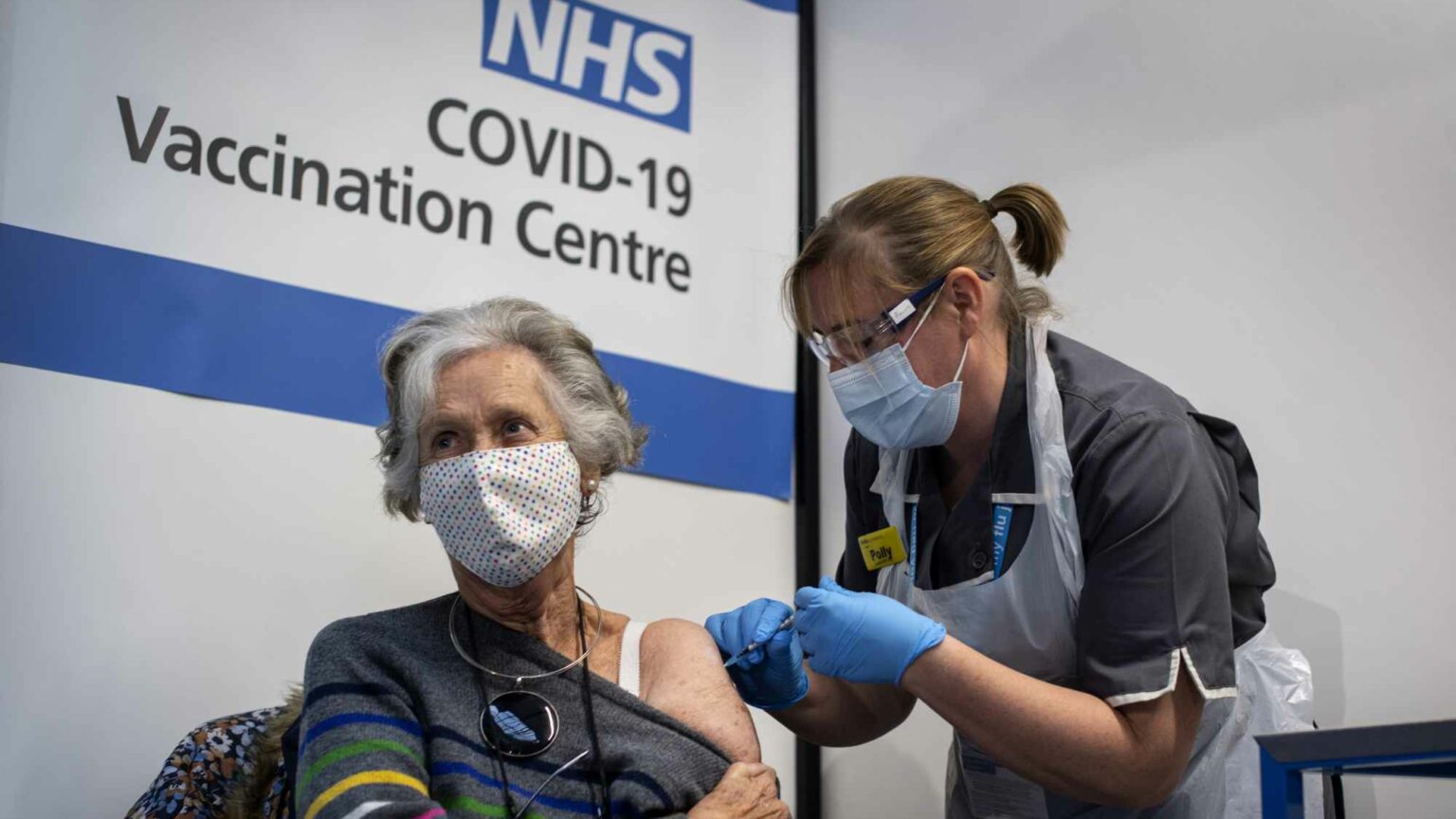 You were not alone if you were dreading last night's prime ministerial TV address. So often throughout the pandemic, these speeches have been used to announce draconian crackdowns on our liberties. But for once Boris Johnson had a positive announcement to make (even if it was served with an all-too-large portion of scaremongering).
The PM announced that all adults will be eligible to book a booster jab by the end of December. It's an ambitious target, to put it lightly. It translates to roughly a million jabs administered per day – starting now. And although the vaccine rollout has been one of the UK government's rare successes in the pandemic, it has never before managed this many jabs in a day, let alone day after day, for a sustained period of time.
One one level, this ambition is welcome. It is far better to see the mass mobilisation of state resources to the end of immunising the population than it is for the state to de-mobilise the public, to force us into our homes and to break us away from our loved ones, as it has preferred to do throughout the pandemic.
What's more, boosters are now clearly the right way to go. Even before the Omicron variant arrived, alongside fears this new strain could evade the vaccines to a degree, booster jabs were shown to be necessary because the protection offered by just two doses wanes over time.
In fact, back in November, research by the UK Health Security Agency found that for people over the age of 50, booster shots were 93 per cent effective against symptomatic infection. Better still, it found that booster shots did not simply restore protection to roughly the same levels as after the second jab, but they also exceeded that level of protection from existing variants.
As for Omicron, a recent study in Israel found that those who received two doses of vaccine six months ago had 'almost no neutralising ability' against the new variant. But those who had a Pfizer booster shot a month prior to catching Omicron had significant protection.
There is still much to learn about Omicron. It could well prove to be a milder variant for everyone. But a booster shot will make it far more likely that the infections it causes are experienced as milder, whatever Omicron's intrinsic properties.
The vaccines have always been our safest and most effective way to turn Covid from a serious health emergency into a manageable problem. That we now know we need booster jabs, whether due to Omicron or waning immunity, does not change this basic premise. Getting boosted is the right thing to do.
There are some serious problems with the government's booster campaign, however. Johnson's shrill warnings yesterday that the UK faces a 'tidal wave' of Omicron were unnecessary and counterproductive. When the booster campaign comes alongside new 'Plan B' restrictions, and the prospect of even further draconian measures, it can sometimes feel as if the government is threatening the public into taking the third shot. This will do nothing to alleviate the concerns of the vaccine hesitant. If anything, tying the exercise of our freedoms explicitly to vaccination will inflame scepticism.
Then, there are the potential problems such a large campaign may cause to the health service. GP appointments and elective surgeries will have to be cancelled over the next three weeks in order to meet the government's target. This means yet more misery for patients languishing on the NHS's already burgeoning waiting lists.
What's more, a booster campaign aimed at the whole population could easily miss vulnerable individuals who still haven't been triple-jabbed. Just two weeks ago NHS England figures showed that almost a third of care-home residents had not yet received their boosters. This is an extraordinary oversight. Getting booster doses to those most vulnerable will save a far higher proportion of lives than jabbing the general population. For the elderly, a booster jab could literally prevent them from dying. For a healthy 27-year-old, a booster might only spare them a few sore days in bed. Yet the government is putting a huge amount of effort into nudging younger people to get jabbed – the main target of the illiberal vaccine-passports scheme is nightclubs, after all.
Of course there is still a social benefit to younger people getting a third dose. Vaccination has been shown to help reduce the spread of the virus and can bring cases down. Boosting as many people as possible is a worthwhile goal. But the focus must be on plugging the gaps in vaccination protection among those most likely to die from Covid.
The government's booster campaign could certainly be more targeted and could be done with less disruption to the health service. And we could do with a lot less of the PM's scaremongering and finger-wagging. But overall the boosters are a welcome shot in the arm to the fight against Covid. Human ingenuity, not more draconian restrictions, is our way out of this pandemic.
To enquire about republishing spiked's content, a right to reply or to request a correction, please contact the managing editor, Viv Regan.