Diversity: the ugly truth
Prejudice against the ugly is the last unchecked prejudice of our time. But who'll stand up for the face-aches?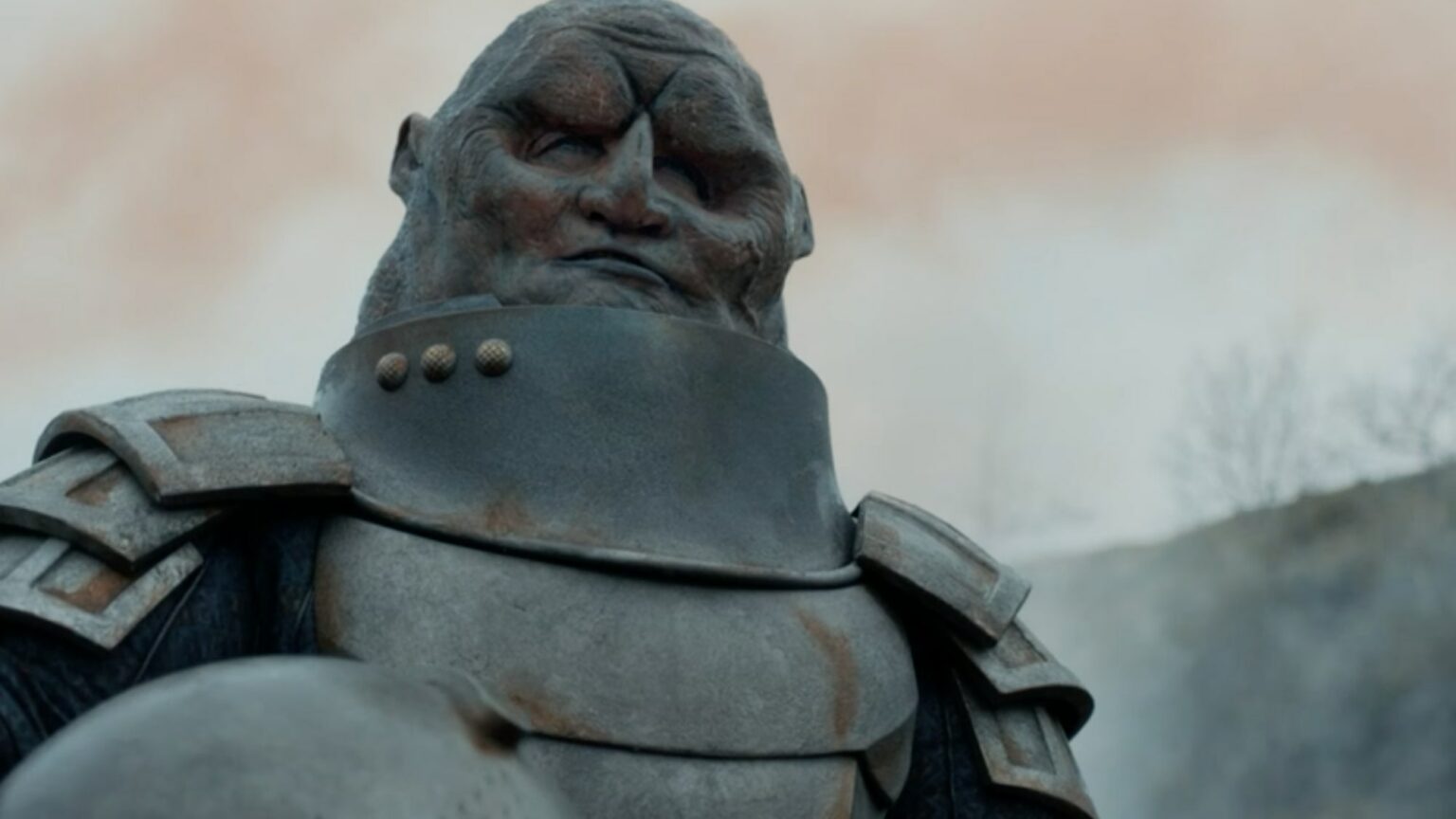 It's no secret that Doctor Who has been oddly tactful of late, with the thrills of time and space travel often seemingly taking a back seat to climate-change finger-wagging and lectures about historical racism / sexism. So I was a bit surprised to find myself irrevocably 'triggered' by something I saw in episode two of the new series: the Doctor, confronting an enemy whose features are entirely obscured by a battle helmet, yells, 'Take your hat off, mate!' – but when the enemy complies, revealing the hideous face of a Sontaran, she sneers, 'Urgh – on second thoughts, put it back on!'.
Harmless? Perhaps. But only if there isn't a single child anywhere in this country who looks even a little bit like a Sontaran – and, frankly, we all know that there are plenty. So why does the BBC feel it's okay to show something that could lead to those kids getting bullied in the playground, when it is clearly so pathologically cautious about anything that could endanger any of the others? The answer, I'm sorry to say, is that ugly people have become the last under-represented minority on British television.
I personally have no problem with the steep upswing in diversity we've seen in TV shows and adverts over the past two or three years. It's pandering and patronising, but it's also given work to a lot of good people who would always have been unfairly sidelined otherwise. I just want to know why, at a time when there's bags of diversity on screen, there are still no bags of spanners.
Presenters, newsreaders, weather people, soap stars – I'm not saying they're all absolute knockouts, but can you think of a single one you'd hesitate to set up with a friend, based on looks alone? The soaps in particular have a long history of casting inarguably attractive people as outcasts no one wants to sleep with. (Hollyoaks recently killed off a creepy incel character who spent all his time spying on and stalking young women, yet somehow also looked like he could have been in a boy band and be going out with Hollyoaks co-star Jorgie Porter in real life). Even highbrow drama is just as liable to be afflicted by the same issue. Remember how former model Anya Taylor-Joy gets mocked by her classmates for being plain, in The Queen's Gambit?
And then, of course, there are the adverts – so many adverts – that purport to feature 'real' people but actually feature gorgeous fat people, gorgeous spotty people, gorgeous people with surgically reconstructed faces, etc. The only truly homely faces on British TV tend to belong to game-show contestants, and then only on game shows where the format bars the production company from weeding them out. The starting line of the 'fastest finger first' round on Who Wants to Be a Millionaire can at times resemble a supermarket's Halloween-mask display, but you'll never see anything like that on Pointless, for example.
It may be true that beauty is in the eye of the beholder, but the workings of most beholders' eyes are fairly predictable. We all like Beyoncé more than Kelly Osbourne, and even babies will smile when shown pictures of conventionally attractive people. It's equally easy to define who the ugly people are – the real question is, why are they deemed unworthy of the same level of representation on TV as any other minority group, and why doesn't anyone ever seem to notice this is happening or complain about it? If (as certainly appears to be the case) there's a social-justice warrior for every cause, why is no one standing up for the face-aches?
There have been times in history when ugliness was seen as the physical manifestation of moral decay or the misdeeds of a past life. Nowadays, people are more likely to associate it with stupidity (like getting old, it is something no clever person would choose to do). But both responses point to the existence of something fundamental in human psychology that makes us distrust those we find unattractive. It's the oldest and most intractable of all our prejudices, and no one is immune to it. Much of what is perceived as transphobia by the Twittersphere is actually just predictable revulsion at the spectacle of ugly men pretending to be beautiful women. But the urge to discriminate against the no-oil-painting crowd is so primordial and deeply rooted that it can also bypass the 'wokescreen' of even the most committed social-media activist.
Which is ironic because, in its own way, it's just as bad as racism, sexism or any of those fear-free phobias we keep hearing so much about. Ugly people go through life getting doors constantly slammed in their ugly faces – they even get tougher sentences from the courts! – thanks to a trait that is every bit as much an accident of birth as their race or gender. And the evolutionary basis for this prejudice could hardly be more ignominious: put simply, it comes from a subliminal desire to protect the gene pool. So every time you fail to smile at someone because of the state of their face, it's basically eugenics in action.
As with any prejudice, the only way to combat this is to recognise it in ourselves and take care not to let it influence our actions too much. But to do that, we'll all need to take off our masks for a moment and accept the ugly reality of what has always been underneath.
Urgh – on second thoughts, put it back on!
Daniel Raven is author of The Picture of Leon Brittan.
Picture by: BBC.
To enquire about republishing spiked's content, a right to reply or to request a correction, please contact the managing editor, Viv Regan.