No, cricket is not 'institutionally racist'
The Azeem Rafiq racism scandal is being used to vilify vast swathes of innocent people.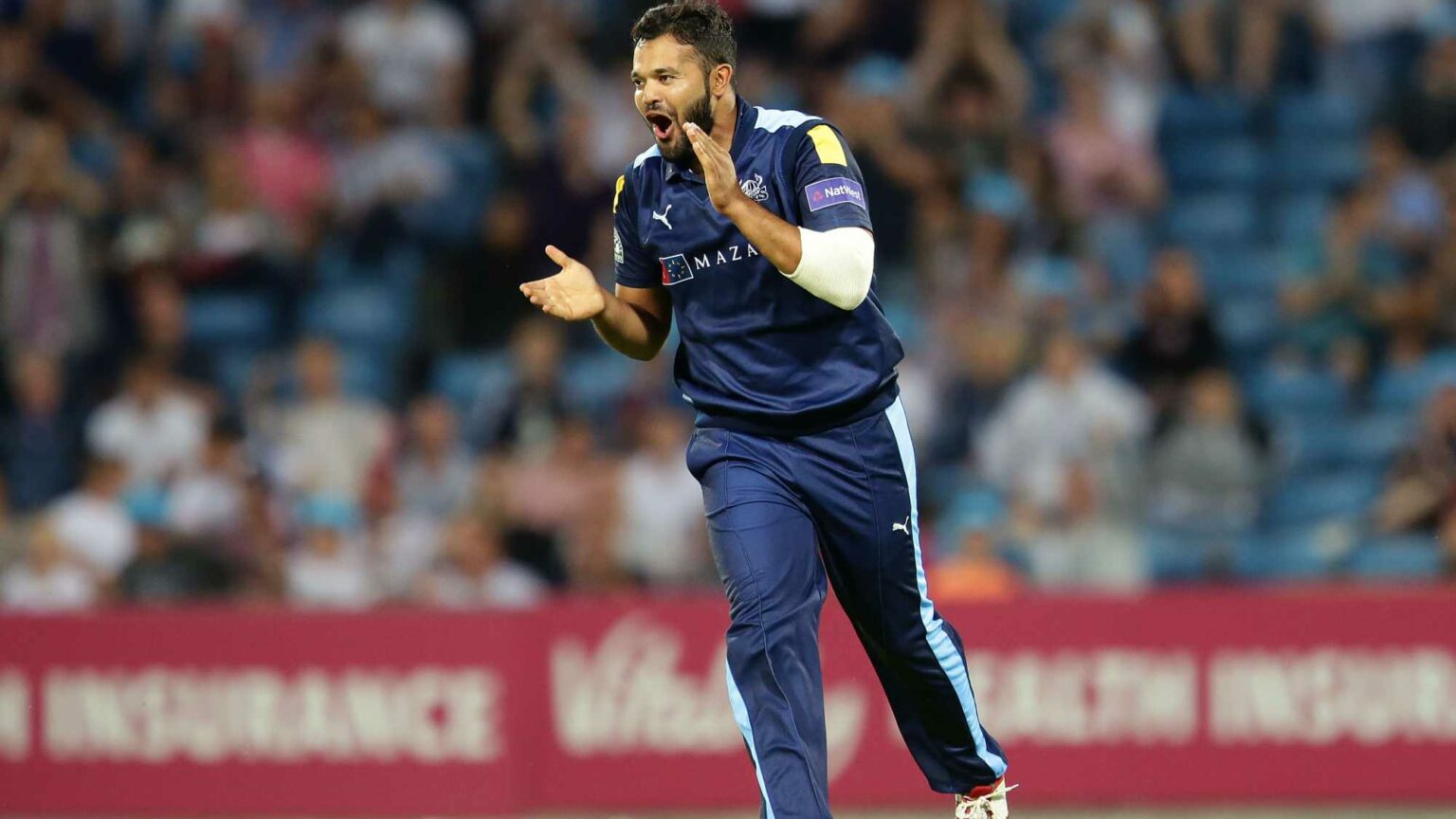 The racial abuse that British-Pakistani cricketer Azeem Rafiq endured during his 10-year stint at Yorkshire County Cricket Club has rightly outraged many. As has the initial response of the cricket club, which attempted to brush the whole affair under the carpet.
Anyone who saw Rafiq's damning testimony before the House of Commons' Digital, Culture, Media and Sport Committee last week would accept that Yorkshire CCC has serious problems to address. Under its new chairman, Lord Patel, it must embark on a radical overhaul of its internal culture. And it will also have to repair the damage done to its relationship with Yorkshire's cricket-loving South Asian Muslim communities.
Some, however, do not think this is enough. They think the Rafiq scandal exposes the racism not just of individuals at this particular cricket club, but also of English institutions and society more broadly.
For instance, some think Rafiq's experiences can be used to damn the entire county of Yorkshire. Times columnist Janice Turner blames Yorkshire's 'prizing of harsh, unfettered speech' for the racism Rafiq experienced. She writes of a 'Yorkshire exceptionalism' that can stray into a distrust of outsiders.
Is Yorkshire really so bigoted? Such claims are not borne out by the evidence. Take a January 2021 poll by ICM Unlimited. Compared with white people living in the West Midlands and the north-east, white people living in Yorkshire and the Humber were actually more likely to hold a favourable view of both Pakistani and Indian ethnic groups. They were also more likely to hold a positive view of Muslims as a faith group.
Others, including Rafiq himself, have made grander claims still. They say that the problems at Yorkshire CCC reflect the institutional racism of English cricket as a whole.
This is a vast overreach. To justify such a claim there would need to be an in-depth analysis of the cultural norms and official anti-discrimination commitments of all 18 major county cricket clubs – as well as the England and Wales Cricket Board (ECB). No such investigation has ever taken place. So, as it stands, to claim that the whole of English cricket is institutionally racist is groundless speculation.
It may be true that British Asians, given their communities' love of cricket, are underrepresented in county sides. But instead of simply attributing this to racism, it's worth looking at the reasons why many might decide against a potential career in cricket. Perhaps, for British Asians, careers in finance or medicine are seen as more attractive and secure than careers in cricket.
Azeem Rafiq's experiences of racial victimisation at Yorkshire simply do not prove that the county itself is exceptionally racist or that English cricket is institutionally racist.
To vilify the people of Yorkshire for the disgraceful organisational culture within a county cricket club is deeply unfair. And to caricature English cricket as a hotbed of racial discrimination is without foundation.
Indeed, such broadstroke generalisations actually make matters worse. They divide people up into groups and antagonise communities. If we are to foster greater social cohesion in English sport – and England in general – we must adopt a far more sober approach to cases of racism like Rafiq's. If we could stop the hysterical attempts to brand whole spheres of British life as 'institutionally racist', that would be a good start.
Rakib Ehsan is a research fellow at the Henry Jackson Society.
Picture by: Getty.
To enquire about republishing spiked's content, a right to reply or to request a correction, please contact the managing editor, Viv Regan.