Stop treating children as would-be racists
Teachers are under pressure to treat daft playground spats as racist incidents.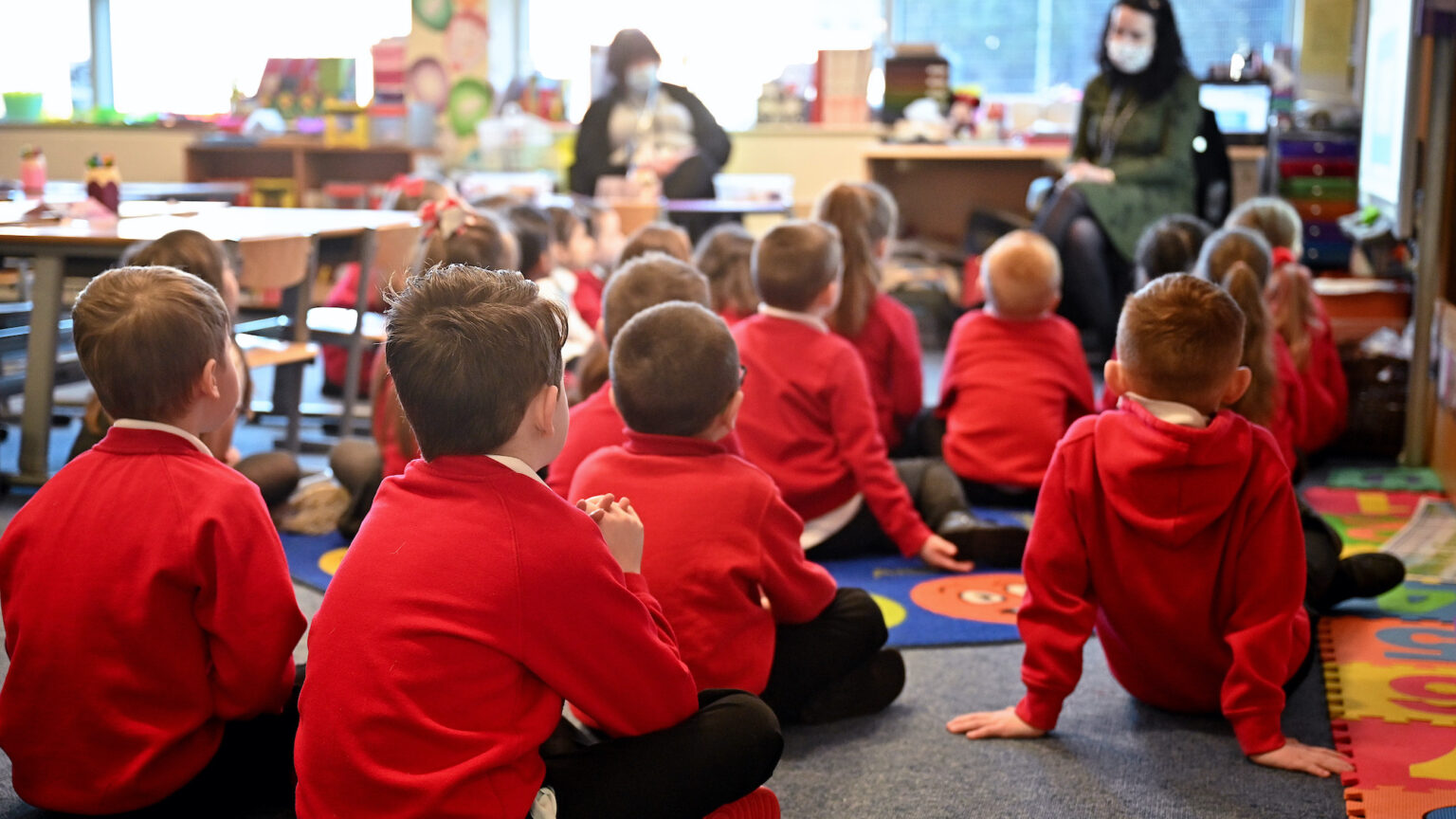 I have been investigating the issue of racist incidents in schools for quite a while. I started in 2006 when, as a jobbing videomaker, I was part of a team commissioned to produce anti-racism resources for primary schools in Essex. I soon found myself at odds with the whole purpose of the assignment.
Our brief was to address the alleged problem of racism in schools, yet there was no evidence that such a problem existed. At break times, children – including significant numbers of black and brown children – demonstrated a model of multi-ethnic harmony that was intrinsically anti-racist. Unencumbered by adult fixations on race, they showed an innate desire to cut across racial boundaries. They all shared that simple, universal experience of being kids.
So why, then, were we invited into schools to make videos about racism? In the wake of the 1999 Macpherson report, which followed the inquiry into the racist murder of Stephen Lawrence, local authorities began to encourage schools to record and report racist incidents, taking a zero-tolerance approach. For something to count as a racist incident, the perception of a victim or even an onlooker was key. Put simply, if a child or anyone else thought an incident was racist, then, for recording purposes, it was racist.
In Essex, officials seemed oblivious to the fact that their incident-reporting regime had created a self-fulfilling prophecy. The ever-growing lists of incidents were used as evidence that racism was becoming more prevalent among children. This required more anti-racist education – and yet more incident reporting. A good school, by this metric, was a school that dutifully logged as many racist incidents as it possibly could.
Of course, since children behave childishly, finding incidents is something of a turkey shoot. Amid the messy rough and tumble of kids at play, as children endlessly fall out and make up again, visible differences offer the perfect insults. The fact that children are frequently cruel, devoid of empathy and prone to fits of red-misted rage, provided the council with a steady pipeline of 'racist' incidents. Every year, headteachers had to write up reports on racism, describing things like seven-year-olds shouting 'white trash' and 'chocolate box' at each other.
The Essex headteachers knew full well that they were just ticking boxes. They tolerated the presence of our London-based team, so obviously parachuted in to combat the presumed maelstrom of racism in this white working-class area. And they gently asserted their child-development expertise, knowing that if a child is to flourish it is vital that he or she experiences unfettered peer interaction at break times. After all, it is through the thrills and spills of these interactions that children discover the consequences of their cruelty. If you are persistently a nasty little sod, you will soon end up as Johnny or Jenny No Mates. At the same time, children also discover the fruits of their kindness and, importantly, develop resilience.
In that year working in Essex schools, my colleagues and even the council eventually recognised that the reality on the ground was overwhelmingly positive. Like most 21st-century British schools, these Essex schools were more ethnically diverse than ever before. In the communities that these schools served, racism was clearly ebbing away. And the number of children with one white and one non-white parent was rising fast.
Responding to the good news, our team made a film called Only Human. It overturned the ideas behind the original brief (originally slated to be called 'Watch Out for Racism'). It explored human differences, debunked the idea of 'race' and celebrated our common humanity. It was very much the film that the children and their teachers instinctively wanted to make.
Released in 2007, Only Human was refreshingly out of step with the times. Other educational resources were insisting on the importance of cultivating black and brown racial identities as bulwarks against a society dripping in racism.
In 2021, an updated version of Only Human was re-released by the campaign group Don't Divide Us. The film's message is as relevant as ever. Today, the official version of 'anti-racism' draws more on critical race theory (CRT) than Macpherson's report, but the authorities continue to see racism everywhere. Buoyed by the Black Lives Matter movement, a new wave of racism-hunting is starting to overwhelm the education system.
Here in Brighton and Hove where I now live, the council invites governors, headteachers and staff equality leads to take its 'racial literacy' training. The council refuses to make public what this training looks like, but its published description suggests that racist-incident reporting is at the heart of it. Once trained, school leaders require all their staff to follow suit. 'Racially literate' teachers, it seems, are expected to act as racism-detecting radars, cranked up to full, able to spot racism in even the most childish of incidents.
To find out what this looks like in practice, I looked at Brighton and Hove's primary-school incident logs. It was a reminder of the rich abundance of everyday name-calling among kids. 'You're a toad on drugs with an arse on your face', was one such example.
As expected, many of the incidents labelled 'racist' don't exactly live up to that description. For instance, during a fiery netball match, one child said to another, 'You're going to get roasted, toasted and burned'. The records released to me are heavily redacted and the ethnicity of the child on the receiving end is hidden, but the log notes that this insult could be 'perceived as racist' because 'burnt' is sometimes used as a racial slur. It ends up concluding that the remark was slang for 'your team is going to lose'.
There are also several incidents that are categorised as 'prejudice-based' incidents relating to race or ethnicity, where the teachers' notes acknowledge that racism was probably not a factor. In one case, a child later admitted to a teacher that he had 'made up' an allegation of racism. Impersonations of Donald Trump cropped up in a few schools as racist incidents. One youngster was heard saying 'Donald Trump is a racist'. Into the logbook it went.
Children cannot resist verboten words. The logs reveal numerous examples of children overheard using the n-word, although they are clearly clueless as to what it means. 'He reports he has heard other children say you can't use the [n-word] so he perceived it as another swear word', records one entry.
Another incident involved the England football team's defeat in the Euros earlier this year. One Brighton school recorded children joking that they wanted to write a book in which the main character – 'Terry the Terrorist' – was 'going to Italy to kill all Italian football supporters'. Staff logged this as racism and felt obliged to explain to the children 'why that would be an inappropriate or wrong thing to do'.
Why are so many childish incidents like this being logged as racist? Teachers are essentially 'covering their backs', as one education expert put it. 'Teachers feel very nervous so they have to report [racist incidents].' Ofsted inspectors can ask to see the logs to find out if schools are carrying out their duties under equalities legislation. And the need to demonstrate 'good practice' means teachers often bypass their professional judgement.
Critical race theory also plays a key role. It believes racism to be hardwired into the social fabric or 'embedded in our systems'. School leaders and teachers are therefore taught how to detect its more subtle manifestations. A new cohort of council-trained, CRT-savvy teachers can then spot and record all the incidents that could have possible racist 'undertones'.
In most schools, the professional skills of headteachers and their staff should be respected. Their knowledge of child development, combined with their day-to-day experience of their pupils, puts them in the best place to know if, when and how they need to react to incidents of all kinds. They expect kids to occasionally be nasty little sods and they know that the kids expect firm adult authority in response. Targeted and sustained bullying is another matter entirely – but schools have a good record of dealing with that, too.
To enquire about republishing spiked's content, a right to reply or to request a correction, please contact the managing editor, Viv Regan.