Brighton's battle over critical race theory
The city council has embraced this divisive ideology.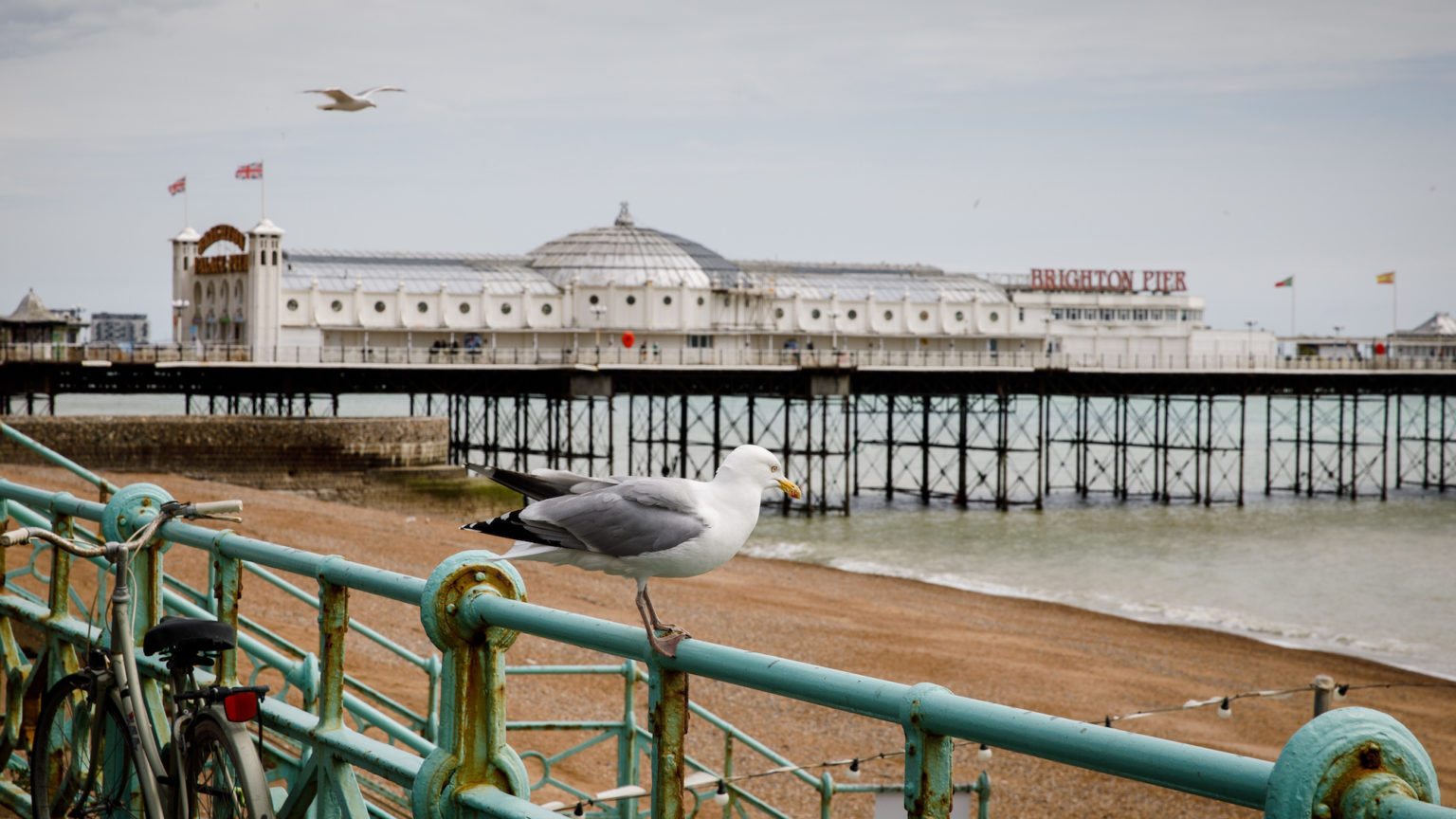 Over the past decade, critical race theory has come to play an increasingly prominent role in British public life. It has been embraced by successful authors and journalists, and has spread through universities and numerous other public institutions.
But in few places has it been embraced with quite as much zeal as Brighton and Hove City Council (BHCC).
This is partly because BHCC is dominated by Labour and the Greens. Both factions therefore compete with each other over who is the most 'progressive', driving each other on to ever more woke heights.
So, on 12 June 2020, on the eve of a Black Lives Matter demo, Labour's Carmen Appich, the lead councillor for equalities, announced that BHCC was to be known as 'the anti-racist council'. Her statement was peppered with CRT buzz phrases. 'This is about recognising who does and doesn't have privilege', she said, adding that 'as a white woman, I can empathise, discuss and inform myself, but I have no lived experience [of racism]'. She didn't explicitly mention CRT, but its influence was clear, something the council admitted this year. 'Critical race theory', said the council's deputy leader, 'is our lens for developing our understanding of the complexities of racism'.
Not to be outdone, Green councillor Amy Heley cited a petition and read out an anonymous 'Brighton BLM Statement' in the council chamber last summer. She argued that, taken together, these provided the mandate for the new anti-racist strategy.
At no point did BHCC seek an actual mandate, however. The city's 300,000 residents weren't consulted. Perhaps CRT-informed policies are popular among them. But no one knows, because the council hasn't asked them.
Instead, the council has established mandatory anti-racism training for all of its employees. More concerning than this is its 'Anti-Racist Schools Strategy', agreed in November. Again, CRT isn't mentioned by name, but its fingerprints are all over the strategy. The council wants schools to teach 'key aspects of racial literacy', including an 'historical understanding of the construction of "race", an understanding of structural / systemic racism and an understanding of contemporary manifestations and reproductions of "race" both in and out of schools'. It contrasts this new hyper-racialised approach with the '"colourblind" approaches that have dominated race-equality strategies in recent decades'.
It isn't clear where this strategy has come from. The strategy document credits a new group, calling itself Brighton and Hove Educators of Colour Collective (BHECC), claiming it contributed to discussions and worked on the strategy with a consultant. Either way, the views of a few zealots could have a serious impact on thousands of local children.
At some point, BHCC will have to come clean about the role CRT is now playing. It appears to have been pushed to the centre of policymaking by activists inside and outside the council.
At the moment, though, BHCC is resisting questions. I have asked councillors about BHCC's embrace of CRT, and they now uniformly respond that it is merely an analytical tool – 'a lens' through which to view policymaking.
But it is more than that. BHCC's education-strategy document asserts that 'Racial Literacy 101 Training' should become mandatory in schools in Brighton and Hove. I asked to see what this training entailed, but the council refused to tell me. I asked my local ward councillor to look into the training, and he was refused access, too.
So, alongside local supporters of campaign group Don't Divide Us, I put a deputation to the council. This asked if it was acting ethically (or, indeed, democratically or legally) in allowing contested CRT ideas to be taught in nurseries and schools as if they were fact. Deputy leader Hannah Clare ducked the question, but her response was telling. 'Racial literacy training for schools explains that we are all one human race, and that race is a social construct', she said. 'The development of critical-thinking skills is one element of our educational input.' Clare was effectively saying 'move along, nothing to see here'.
But there is plenty to see here. Teaching CRT means teaching young people that they live in a systemically racist society. It means teaching them that this is a 'white supremacist' society. And it means teaching them that white people and people of colour are forever divided by race. These aren't benign ideas, let alone facts. They are divisive, antagonistic concepts that plenty of people reject.
Indeed, opposition to teaching CRT cuts across the political spectrum. It unites all those who value liberal, universalist and humanist approaches to education.
To enquire about republishing spiked's content, a right to reply or to request a correction, please contact the managing editor, Viv Regan.