Blacklisted for mocking Hitler
Andrew Graham-Dixon has been banned from the Cambridge Union for making a satirical, anti-racist speech.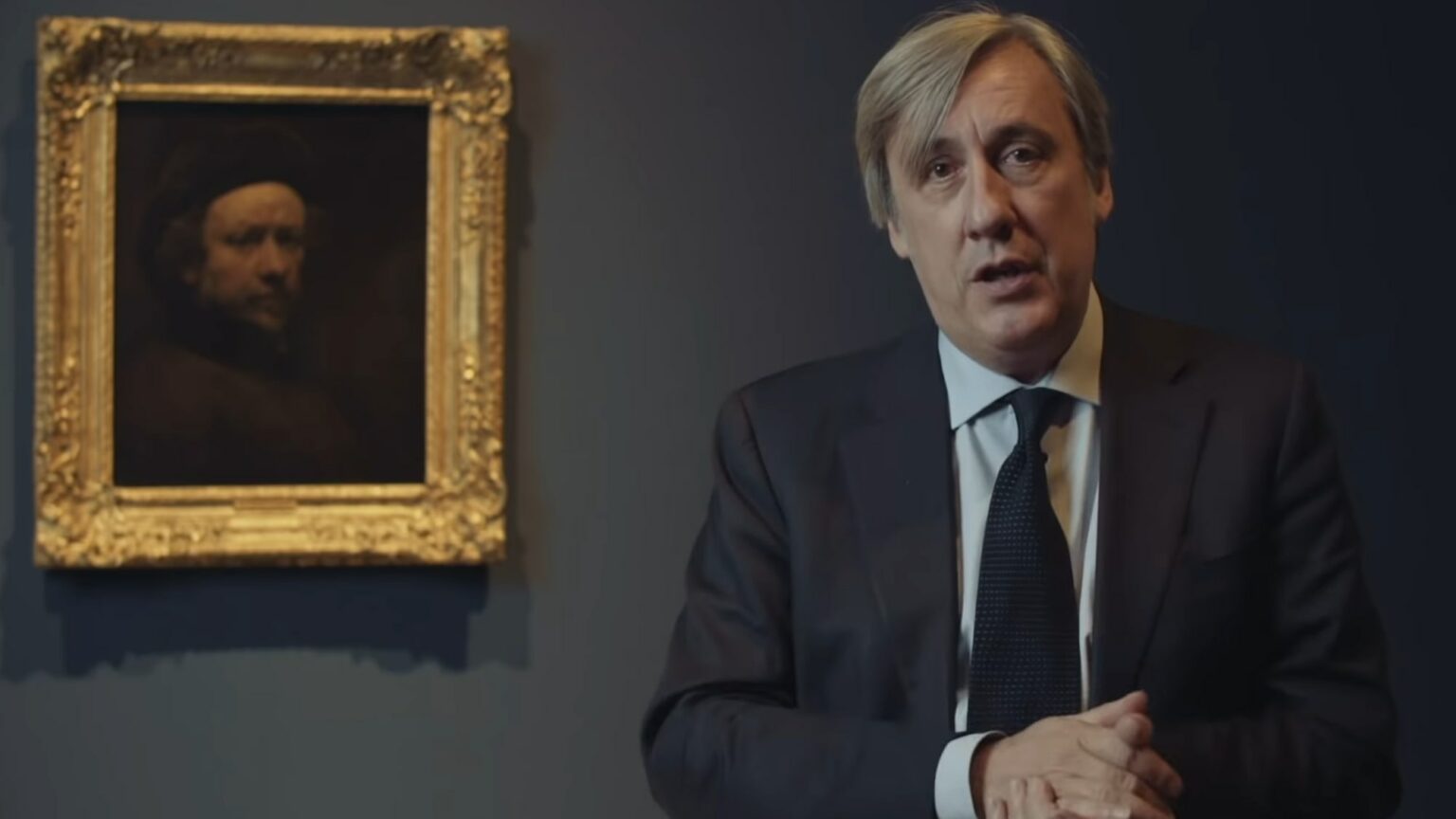 There's no need for euphemisms anymore. The campus censors always used to claim they were 'No Platforming fascists', or creating 'Safe Spaces' to protect marginalised students. But finally they have started to use more honest language. They now admit that they are drawing up 'blacklists'.
This week the head of the Cambridge Union promised to 'create a blacklist of speakers never to be invited back'. And he even plans to 'share it with other unions, too'.
The first name to appear on that 'blacklist' is not a fascist, a racist or a Nazi – the kind of odious people who students insist their No Platforming policies are aimed at. It was beloved TV historian Andrew Graham-Dixon, known for his BBC documentaries on Caravaggio and other artists. His crime is not that he promotes Nazism, but that he once mocked Nazism and ridiculed the Führer himself during a Cambridge Union debate.
Graham-Dixon spoke at the union last week in a debate on 'good taste'. And to illustrate his point that bad morals lead to bad taste, he launched into an extended impression of Adolf Hitler, with a strong Austrian accent and wild gesticulations to ram the point home:
'Modern, horrible art was promoted by the Jews. It was cubist, it was inspired by the art of the negro. This tribal art, urgh – how horrible is that? We must expunge this from our Deutschland… Our taste must be pure.'
His point was clear: the Nazi regime's vile racism led it to reject works of obvious beauty and wonder. This was an anti-racist argument.
You might expect students at one of the world's top universities to understand that the purpose of satire is to ridicule bad ideas, not to endorse them. You might think they could distinguish between what someone literally says and what they actually mean – especially when they even put on a funny accent to make it clear they are channeling someone else's views.
But that would be to grossly underestimate the damage the culture of Safe Spaces has done to young people and to universities. It has created a climate of intellectual brittleness, in which certain words, phrases and ideas trigger offence irrespective of their context or intent. And once offence is taken, censorious students expect the speaker to be shut down. There are no shades of grey in this world of blacklisting.
Worse still, the remit of censorship is always shifting and expanding. The well-known students' union mantra 'No Platform for fascists' has essentially become 'No Platform for feminists' in recent years. Mainstream feminists like Germaine Greer, Kathleen Stock and Jenni Murray are now unwelcome on campus because they believe that biological sex is real.
When it comes to questions of race, it is not just outright racism that will get you cancelled on campus. Challenging racism in a way students don't approve of is enough. When Edinburgh University's Neil Thin spoke out against 'segregation' and in favour of a 'socially harmonious, post-racial world' earlier this year, he was met with a barrage of complaints and was temporarily removed from all student-facing activities.
Graham-Dixon is guilty of the same crime. He may have been opposing racism but he used words that caused offence to buttress his argument. And so something apparently had to be done. The Cambridge Union has now promised to 'institutionalise firm definitions of racism –  including anti-black racism and the IHRA definition of anti-Semitism', to 'intervene in debates' if speakers contravene these definitions, and to draw up a list of banned speakers.
Until this point, the Cambridge Union had been a rare holdout for free speech. It has long invited controversial speakers, even the likes of far-right politician Marine Le Pen, in spite of fierce student opposition. Its website proudly proclaims that it has been 'defending free speech since 1815'. So there is a real tragedy in its capitulation to censorship.
Thankfully, the absurdity of blacklisting a speaker for impersonating Hitler has not gone unnoticed. The great John Cleese has pulled out of a Cambridge Union event in protest, quipping that as he has impersonated Hitler for laughs, 'I am blacklisting myself before someone else does'. Louis de Bernières, author of Captain Corelli's Mandolin, has similarly demanded to be put on the blacklist, and has urged other public figures to boycott the union.
Unless more public figures, academics and students speak out against the culture of blacklisting on campus, this problem will only fester and grow.
Fraser Myers is deputy editor at spiked and host of the spiked podcast. Follow him on Twitter: @FraserMyers.
Picture by: YouTube / National Galleries.
To enquire about republishing spiked's content, a right to reply or to request a correction, please contact the managing editor, Viv Regan.