You can't blame Brexit for everything
The Covid pandemic lies at the heart of our labour and supply shortages.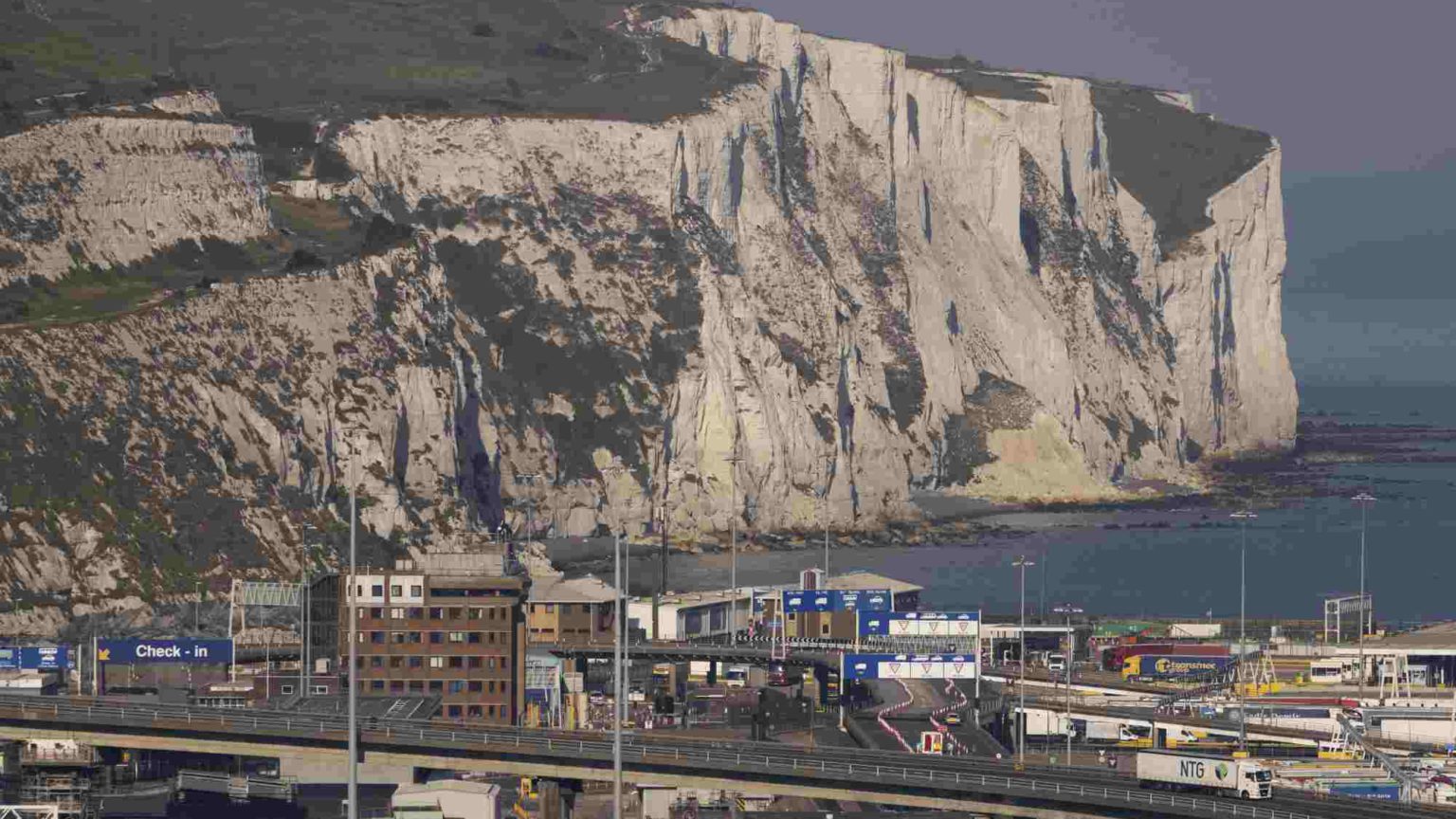 When the UK voted for Brexit, Leavers were accused of being driven by nostalgia for Britain's imperial past. 'Britain isn't the global player it once was – it has no influence outside of the EU', we were told. Fast forward five years and Remoaners are wrongly blaming Britain's exit from the EU for all manner of economic problems. But those problems are being experienced the world over. Presumably, Remoaners now think Britain is actually so influential that Brexit has wreaked havoc on supply lines on the other side of the world.
One of the most acute problems is the lack of truck drivers. Truckers make up one of the most crucial links in national and international supply chains. Without them, nothing gets from A to B. There is an estimated shortage of around 100,000 HGV drivers in the UK. Many of the supply issues we face can be traced back to this shortfall. A significant number of these people are EU citizens who have not returned to work in the UK since the pandemic began.
For the i, it's clear where the source of the problem lies: 'The government can't fix the lorry crisis until it admits it was caused by Brexit', it claimed a couple of weeks ago.
However, Brexit really can't explain why lots of other countries are dealing with exactly the same problem. The Financial Times reported last month that the US's driver shortage was 'as bad as it has ever been' and was 'getting even worse'. France, Spain and Germany are currently facing an estimated shortfall of 400,000 drivers between them. According to Rod Mckenzie, head of policy at the UK's Road Haulage Association, the only place in the world without a 'significant' driver shortage is Africa.
When we add in the fact that there is a massive backlog of lorry-driving tests in the UK thanks to the pandemic, it becomes clear that Brexit is, at best, only one of many factors behind the driver shortage.
The shortage of shipping containers is also causing major supply problems around the world. When the pandemic hit, planned shipping was cancelled, meaning empty containers that would usually have been picked up were left in ports. This, combined with recovering demand as countries exited lockdowns, led to congestion at ports and increased costs for everyone. Blaming Brexit for higher shipping prices therefore doesn't make sense.
Brexit has also led to inflation, according to Remoaners. It is 'a very British phenomenon', according to the Independent. For context, the UK's inflation rate is 3.2 per cent, up from 0.7 per cent in January this year, just after the Brexit transition period ended. Meanwhile, Germany is facing its highest inflation rate since the 1990s – 3.9 per cent. And in the US, inflation has hit a whopping 5.3 per cent.
In other words, lots of countries are struggling with inflation. 'A very British phenomenon'? No chance.
Then there's the energy crisis. Energy prices are rising to alarming levels and energy providers are on the brink of going bust. In particular, soaring gas prices are wreaking havoc on the sector. The price problem is 'very much related to Brexit', according to one Byline Times reporter.
But once again, this is far from a uniquely British problem. Europe's energy prices reached a record high recently, too. Numerous European governments are considering pouring cash into the energy sector in order to shore it up. Increased demand for natural gas following lockdowns, coupled with the unreliability of wind power, is causing massive problems.
The UK does seem to have been hit harder than the rest by the energy crisis. But this is much more about energy policy than about Brexit. For decades, we have prioritised environmental goals over the resilience of energy supplies. The UK's blind commitment to unreliable renewables means it is dependent on coal and gas when things don't go to plan, and has to pay the price when those fuels are expensive. We have also failed properly to exploit the vast natural-gas reserves under our feet, putting us at the mercy of the world market.
Brexit cannot explain the UK's economic problems. Lockdowns led to radical changes in production and consumption across the world. Now the global economy is struggling to cope with the return to some semblance of normality. It is no surprise that we Brits, like everyone else, are feeling the consequences. Remoaners should stop obsessing over Little England for once, and pay attention to what's going on abroad.
Paddy Hannam is editorial assistant at spiked. Follow him on Twitter: @paddyhannam.
To enquire about republishing spiked's content, a right to reply or to request a correction, please contact the managing editor, Viv Regan.