Our eco-obsessed government is sleepwalking into an energy crisis
We could be facing a hard winter of higher energy bills and even blackouts.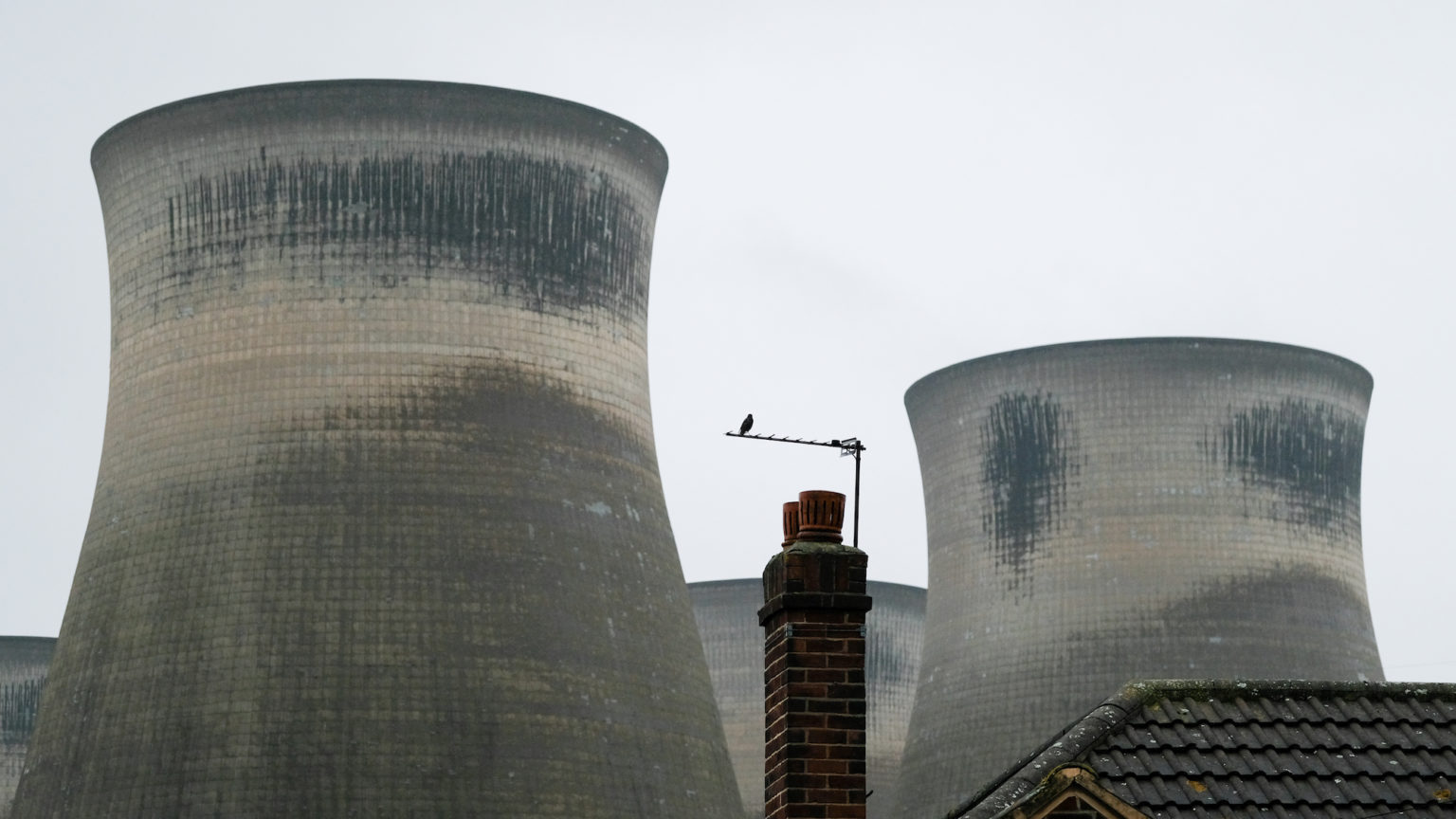 Britain is facing an energy crisis.
In recent weeks, the price of natural gas on the world market has boomed. Wind generation is in the doldrums. And to compound matters, a vital undersea connector allowing the UK to take advantage of French nuclear power has shut down. With prices up and spare capacity down, we are heading into winter in a precarious state.
And a large part of the blame for this looming crisis lies with the UK's own energy policies.
In the past, the principal factors determining energy policy were reliability, security and cost. We want power when we flick the light switch. We want to make sure that if one source of energy is in short supply, there will be plenty of others to turn to. And we want energy to be as cheap as possible because our living standards and the wider economy are dependent on keeping energy costs down.
But in recent years another factor has come into play: sustainability. Successive governments have set tougher and tougher targets for decarbonising the UK's energy supply – all in the name of tackling climate change. This has led to the phasing out of coal and the spending of billions on 'renewables', like wind and solar.
However, as we've seen more than ever this year, renewables are not the answer. Wind power, for instance, is highly unreliable. If there's little wind, wind turbines generate little energy. And so we have to fall back on other energy sources. This has often meant either generating electricity ourselves (mostly by burning gas) or by importing it. But as gas prices have shot up, the impact on the economy of this approach has started to be felt.
First, electricity prices are rising fast. The loss of the IFA-1 electricity cable connector to France and the scheduled shutdown of French nuclear power plants haven't helped. As a result, energy bills for UK users look set to rise by 20 per cent in the next few weeks.
Second, industries that rely directly on natural gas are suffering, too. An American fertiliser producer, CF Industries, has shut down two plants in the UK because the price of its main feedstock, natural gas, has risen so much.
UK governments have both obsessed about renewables and taken their eye off the ball when it comes to energy security. UK storage capacity for gas has been allowed to shrink on the assumption that gas could be bought as needed on the world market. The UK has huge port facilities for offloading gas tankers from the Middle East, but is now competing with the rest of the world for that gas. This shows how vulnerable we now are to fluctuating prices.
What is to be done? The government needs to stop grandstanding about climate change and pay more attention to old-fashioned priorities. We've been hasty in phasing out coal, another relatively cheap and reliable source of energy. Years-long delays to the building of new nuclear power plants have left us facing a gap between the closure of old plants and the opening of new ones. And we have turned our backs on 'fracking' for natural gas, despite having plentiful domestic resources.
Setting targets for tackling climate change and decarbonising UK energy is easy. But the hard task of actually achieving those goals without screwing up the economy has been left on the back burner. Instead, governments have wasted money on subsidising renewables and crossing their collective fingers that new technologies – like an economical way of storing excess power to be used later when needed – would somehow magically appear.
Some of the issues that have led to price rises and energy shortages will pass. But we could be facing a hard winter of higher energy bills and even blackouts. Ministers need to get serious about energy policy, rather than showing off ahead of the COP26 climate-change talks in November. Otherwise, we could be facing a miserable, underpowered and costly future.
Rob Lyons is a spiked columnist.
To enquire about republishing spiked's content, a right to reply or to request a correction, please contact the managing editor, Viv Regan.