Kemi Badenoch: enemy of the grievance industry
Left identitarians expect ethnic minorities to toe the line or shut up.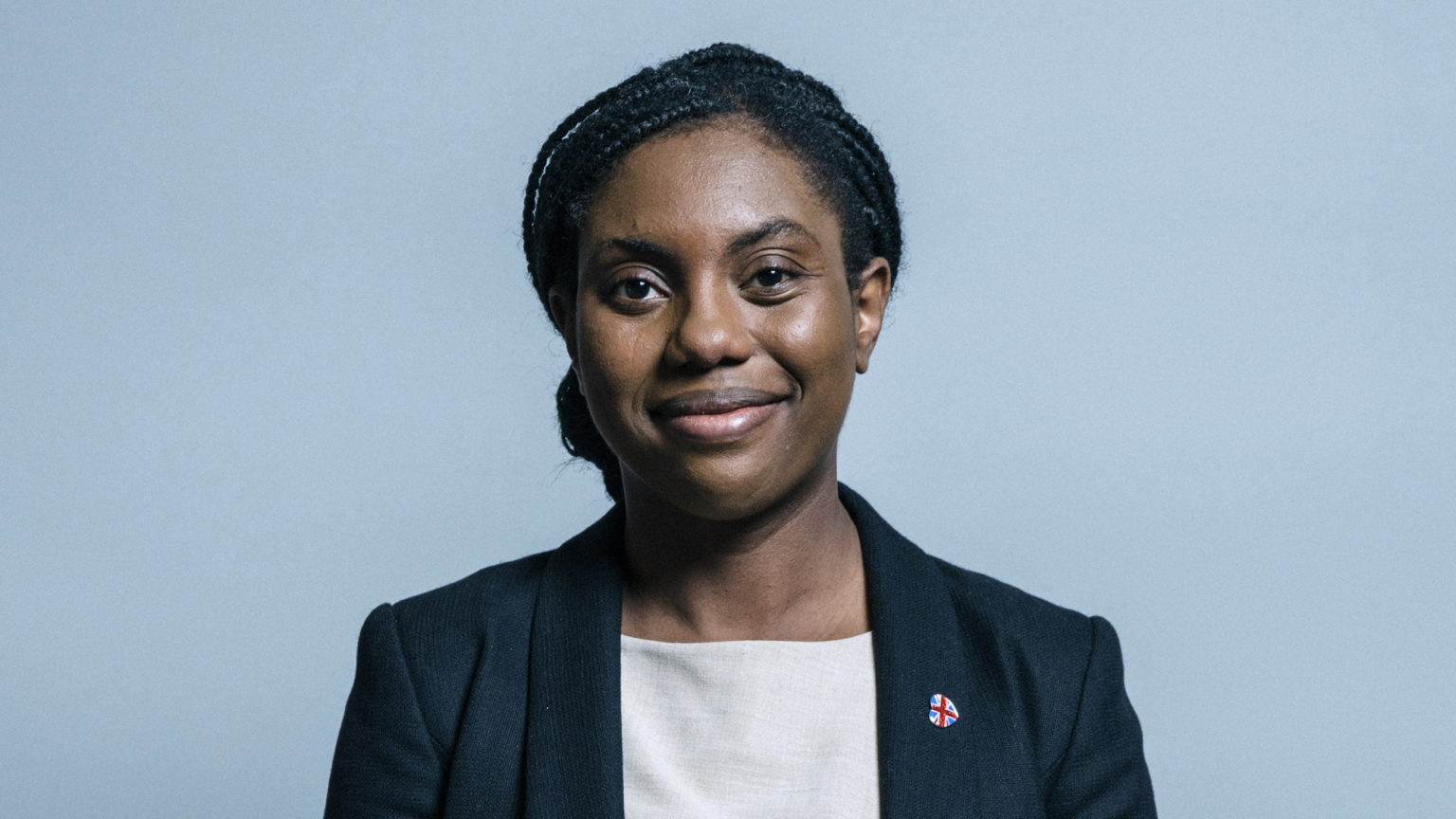 The desperate witch-hunt of equalities minister Kemi Badenoch continues.
Ben Hunte – formerly of the BBC and now a senior reporter for Vice News – has been leading what is starting to feel like a smear campaign. Last week, Vice published what was supposed to be a damning exposé of Badenoch. It claimed that as a newly elected backbencher, back in 2018, Badenoch had 'mocked LGBTQ rights, questioned same-sex marriage, and called trans-women "men"'. The allegations were made on the basis of a leaked audio tape, though Vice has made neither the audio nor a full transcript public.
Then, this week, Hunte produced another scoop, apparently based on WhatsApp messages sent privately and in a group chat called Conservative Friends of Nigeria. The second round of the attempted character assassination takes issue with Badenoch's thoughts on a range of topics – from the impact of colonialism and the political potential of then Tory MP Sam Gyimah (Gyimah later defected to the Liberal Democrats before coming third in the seat of Kensington in the 2019 UK General Election). Badenoch is quoted as saying she 'doesn't care about colonialism'. In the messages, she argued that pre-colonial African societies were intensely stratified by 'winners' and 'losers' and that the concept of 'rights' was non-existent.
It's fair to say that Hunte's reporting on Badenoch is not exactly balanced, though Hunte has form on this front. As the BBC's LGBT correspondent, Hunte could not hide his bias in favour of the trans movement when trying to cover a High Court ruling that prevented children from accessing hormone-blocking drugs. Hunte's article heavily implied that the ruling could lead children to take their own lives. The article was eventually found by the BBC's complaints unit to have been 'one-sided' and even to have 'risked endangering vulnerable people'.
So what's behind the Badenoch witch-hunt? Badenoch is everything that the modern left has come to despise. She is an assertive and patriotic politician of Nigerian origin who flatly refuses to toe the identitarian line. Rather than condemning Britain as systemically racist, she once advanced the view that Britain is the best place in the world to live as a black person. Perhaps she has a point, considering Britain is home to some of the strongest equality bodies and toughest anti-discrimination laws in the West. A black woman expressing these kinds of views is a major inconvenience to those who operate in the grievance industrial complex.
On top of that, Badenoch does not suffer the fools of the trans movement gladly. Trans ideologues believe that individuals – irrespective of immutable biological characteristics – should not only be free to self-identify as whatever gender they please, but also that their gender identity should be acknowledged by the authorities and respected in the eyes of the law. Badenoch, however, correctly believes that these totalitarian impulses must be confronted. Concerns about the trans movement are rooted in the interests of the collective over the individual – particularly when it comes to the safety of women in spaces such as public toilets, the upholding of fairness in women's sport, and the wellbeing of women seeking domestic-violence services.
The targeting of Kemi Badenoch by Vice News is the latest example in a long line of left-wing attacks on successful ethnic-minority people who undermine their intersectionality frameworks and reject the politics of grievance. This is precisely why Munira Mirza – a working-class woman of Pakistani-Muslim origin from Oldham, who is now the director of No10's Policy Unit – has been singled out for some extraordinary abuse. Novara Media's Ash Sarkar once labelled Mirza a 'racial gatekeeper' – a term used for non-white people who supposedly provide political cover for racial injustice. Activist Shola Mos-Shogbamimu, arguably one of the most toxic voices in Britain's race-relations conversation, has similarly denounced Mirza as a 'brown executioner' of 'white supremacy'.
The attempted vilification of Kemi Badenoch is a classic instance of left-wing identitarians believing that certain ethnic-minority individuals should know their place and are deserving of punishment if they decide to offer a dissenting view on questions of identity. It speaks to a deeply authoritarian politics that seeks to deprive individuals of personal agency on the grounds of their race. It has no place in Britain's multi-racial democracy.
Rakib Ehsan is a research fellow at the Henry Jackson Society.
To enquire about republishing spiked's content, a right to reply or to request a correction, please contact the managing editor, Viv Regan.