Let's roll
On the 20th anniversary of 9/11, let's remember the brave men and women who fought back against al-Qaeda.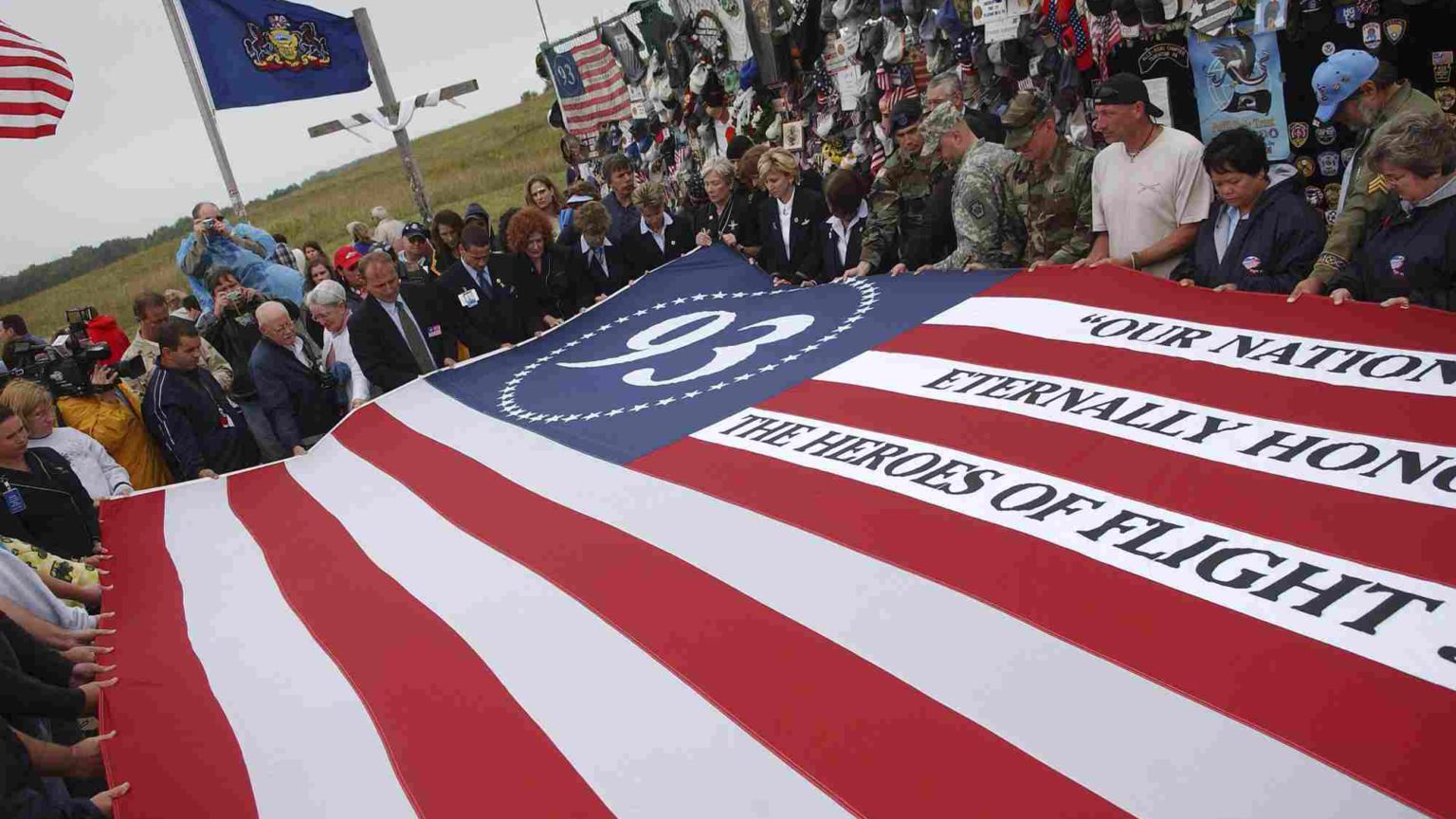 It's the 20th anniversary of one of the darkest days of modern times. We all know what happened. We've witnessed it over and over, on a loop, the gleaming machines of the modern age transformed into weapons against the greatest city on Earth. That spectacle of death is once again everywhere. Once more we are invited to feel the only thing you're meant to feel about 9/11 – shock, dread, a visceral sense of powerlessness in the face of this most apocalyptic of terror attacks. But there's something else we can feel too, and which we should insist on feeling today especially: pride. Pride in the heroes who, in their various different ways, stood up to the Islamist death cult that visited America that day.
There were countless heroes. There was the FDNY. Most of America's machinery of state took to its bunkers, or to the skies: Air Force One, carrying President George W Bush, was the only airplane over America at one point. Not the firefighters of New York City. They drove and trekked to the barbaric scene. They rescued people, directed others away from the towers. And they paid a terrible price: 343 died. Anyone who has walked the streets of Manhattan cannot fail to have been moved by the plaques outside virtually every fire station, commemorating that station's men who died on 9/11. And of course there were the people of New York City more broadly. They showed extraordinary resilience in the hours and days after this unprovoked assault on their city.
There's another group of heroes, too, one really worth celebrating today: the resistance cell of United Airlines Flight 93; the men and women who fought back against al-Qaeda and thwarted its grotesque plan. Flight 93 was central to al-Qaeda's murderous plot. The hijackers turned it off its path from New Jersey to Pennsylvania and headed towards Washington, DC. It's thought their target was either the Capitol Building or the White House. If they had successfully crashed into either of those political citadels, the impact on the American psyche would have been profound. Thankfully they were stopped, by a small gang of brave, determined citizens who deserve every American accolade.
There was, of course, one major difference between the passengers on Flight 93 and the passengers on the other three planes: these ones knew what was going on. They knew, from phone calls with loved ones who were watching the news from New York, that airplanes were being refashioned as weapons of mass destruction. They knew this was no normal hijacking, Seventies-style, where if everyone kept their cool they would eventually be let go once the government had bowed to some demand or other. They knew they were going to die. And they decided to do something about it, to fight against the four hijackers who they knew were part of a larger, entirely murderous plot.
Some of the passengers and crew held a meeting. And they decided: something would be done. The best known of this hastily established resistance cell, Todd Beamer, had a long phone conversation with Lisa Jefferson, a supervisor for the Verizon phone network. Beamer described his predicament, he prayed with Jefferson, and then he told her the passengers had decided to overpower the hijackers and regain control of the plane. What is extraordinary is that it wasn't just about saving their own lives – Beamer told Jefferson they would fly the plane into the ground if they had to, to prevent yet another assault on America. The passengers decided to wait until the plane was over a rural area before starting their people's war on al-Qaeda, in order to avoid casualties on the ground.
They armed themselves with bottles. One of the flight attendants, Sandra Bradshaw, boiled water to throw on the hijackers. Then Lisa Jefferson heard Beamer utter the words that have rightfully entered into American legend: 'Are you ready? Let's roll.' They used the drinks trolley as a battering ram against the cockpit door. There is disagreement over whether they breached the door, but one thing is for sure: the blackbox recording shows the hijackers saying 'Agh, stay back', 'There are some guys, all those guys', 'I'm injured', and eventually: 'Pull it down. Pull it down.' Then they crashed the plane; they had been defeated by the righteous fury of American citizens who refused to sit back and watch as their nation was attacked once more.
There are so many reasons why the Flight 93 fightback is worth commemorating on the 20th anniversary. This moment of resistance didn't only thwart a significant part of al-Qaeda's plan – it also exposed how weak al-Qaeda is in the face of people's commitment to democratic values. For all the media-oriented apocalypticism of 9/11, the Flight 93 fightback exposed that al-Qaeda is just men, and men who are easily overpowered by braver, better individuals. 9/11 footage seems almost designed to make us feel powerless, but Flight 93 was a reminder that we're not as powerless as we think, and that we can stand up to Islamic terrorism and defend ourselves, our friends and our nation.
Over the past 20 years, there has been too much emphasis in counterterrorism on running away, on fleeing or staying quiet whenever a terrorist takes out a knife, loads his gun or hijacks a plane. Indeed, British government advice is to 'Run, Hide, Tell'. Thankfully, many people have refused to do that. Not only the good people of Flight 93 – who had no way of running or hiding, of course – but also those who fought back against the London Bridge terror attack of 2017, who used chairs, bottles and a skateboard to try to subdue the terrorists, or the Aussies in Sydney in 2019 who used a chair and a milk crate to pin down a knife-wielding man who had been shouting 'Allahu Akbar'. Sometimes, running and hiding are the last things we should do. We should stand and fight and show the terrorists we will not be cowed by their regressive murderous ideology.
Importantly, that invitation to 'run and hide' hasn't only applied in situations where we are physically confronted by terrorism. It has also become the unofficial rallying cry of the Western intelligentsia in response to the political and moral challenge of Islamist terrorism. Let's ignore it and maybe it will go away, they seem to think. 'Don't look back in anger, don't dwell on it.' They don't only encourage us to run away from terrorist events but also to run away from the difficult reality of Islamic extremism and the fact that there are significant numbers of people in our own societies who loathe that society and wish to massacre its people. Enough. We should heed Todd Beamer. 'Let's roll' and have a frank, honest discussion about 21st-century extremism and what we can all do to combat it.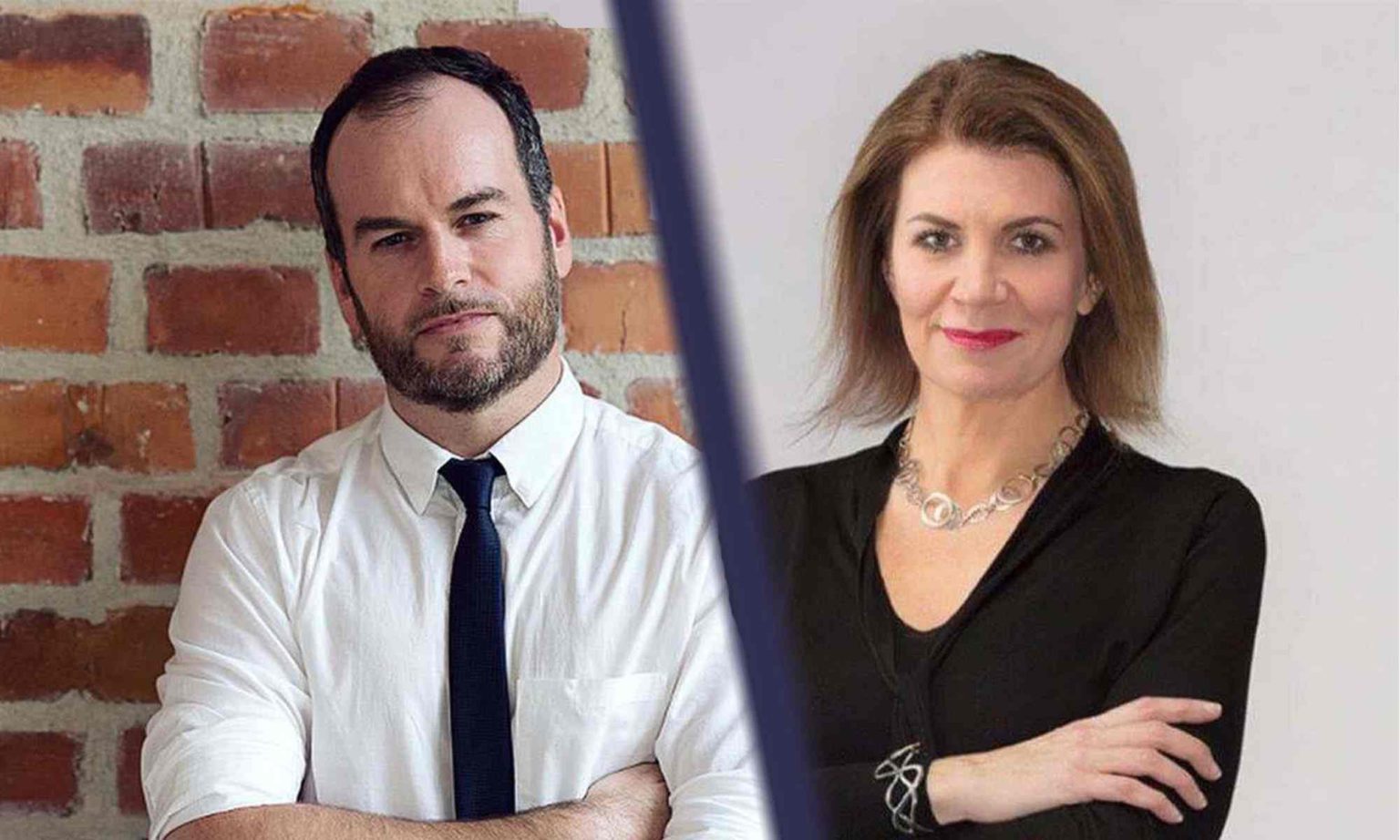 A world gone mad – with Brendan O'Neill and Julia Hartley-Brewer
ZOOM EVENT
Wednesday 22 September – 7pm to 8pm
Tickets are £5, but spiked supporters get in for free.
To enquire about republishing spiked's content, a right to reply or to request a correction, please contact the managing editor, Viv Regan.