In praise of the 'Skateboard Hero'
Ignacio Echeverría gave his life in the fight against extremism – why aren't we celebrating him?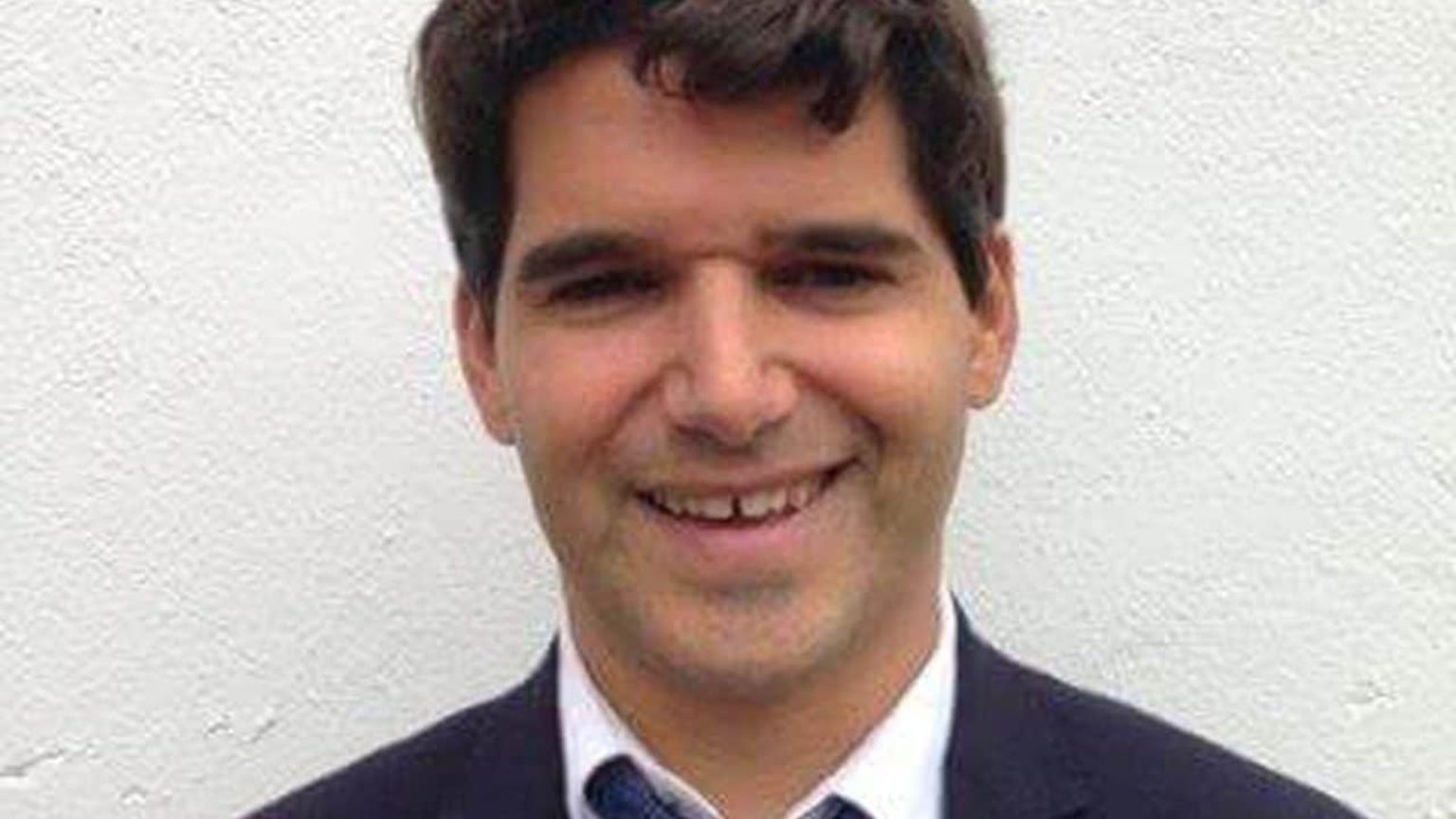 This week, we heard the moving story of a man who died fighting neo-fascists on the streets of London, just two years ago. A man who did not run away from murderous intolerant extremists, but who ran towards them to attack them with a makeshift weapon. A man who gave his own life in a short but brave struggle with fanatics. Why isn't his name more widely known? Why isn't he being celebrated? Why hasn't his story gone viral? It's because the extremism that he bravely confronted is the kind of extremism people just don't want to talk about – Islamic extremism.
The man's name was Ignacio Echeverría. He was a Spanish national working in London with HSBC. He had moved to London to be closer to his sister and his nephew. On the evening of 3 June 2017, he was walking along Borough High Street with his friends after a day of skateboarding on the South Bank when he saw the London Bridge terror attack unfolding. There were three bearded men wearing explosive belts (which turned out to be fake) and using knives to stab wildly at passers-by. So even to those, like Echeverría, who happened upon this barbaric scene quite suddenly, it will have been clear what was going on. Echeverría saw one of the terrorists stab a woman repeatedly. He ran over to this bloodbath and used his skateboard to beat the terrorist. This week an eye-witness told the inquiry into the London Bridge attack that you could 'hear the sound of the skateboard hitting [the terrorist's head]'. The terrorist stopped stabbing the woman and started stabbing Echeverría. The woman survived. Echeverría died.
This is just one of the stories of heroism and suffering to come out of the London Bridge inquiry this week. Survivors of the attack and the family and friends of the eight people who were killed have been giving evidence about that terrible Saturday night in June 2017, when three radical Islamists drove a van into pedestrians, then leapt out and stabbed people to death.
We've heard of Saturday-night revellers throwing chairs at the attackers. We've heard of the man, who was out for a drink with friends, who threw pint glasses at the terrorists and yelled at them: 'You cowards, you cunts, come and get me.' And we've heard horror stories too. Like the woman who pleaded with the terrorists not to stab her. 'This is for Allah', one of them said. And then he stabbed her.
And, of course, we've heard about the 'Skateboard Hero', as Echeverría has come to be known, who used the only thing he had to hand to defend someone he didn't know in a city that was not his own home. It's the definition of heroism – a man armed only with a skateboard standing up to Islamic fanatics armed with knives and a murderous contempt for life, liberty and democracy.
But where are the accolades? Why aren't progressives and anti-fascists wearing t-shirts with Echeverría's face on them? Will a street be named after him? In two weeks' time, on the second anniversary of the London Bridge attack and of Echeverría's brief but valiant struggle with a breed of religious neo-fascism, will antifa hold a vigil for him? It seems unlikely.
There have absolutely, and rightly, been tributes to Echeverría. He was awarded the George Cross, the second highest award in the British honours system, which is given for 'acts of the greatest heroism'. His parents travelled from Spain to London to accept the award from the queen last year. And in Madrid there has been a skateboard vigil for him: people gathered to hold their skateboards in the air in memory of the Skateboard Hero. But more broadly, online, in political circles and activist circles, among those sections of the political and media classes that spend a great deal of time warning of the rise of extremism and the return of fascism, no serious tribute has been paid to Echeverría – a man who did more in 10 seconds to confront violent extremism than many of these people will do in a lifetime.
The silence of anti-extremists towards this man who gave his life fighting extremists is sadly not surprising. It speaks to an almost pathological reluctance among the chattering classes to discuss, far less confront, the worst, most intolerant and most murderous extremism in the UK right now – Islamic extremism. Today is the sixth anniversary of the butchering of solider Lee Rigby in Woolwich by two Islamist fanatics. It is also the second anniversary of the Manchester Arena bombing, in which 22 people at a pop concert were slaughtered by an ISIS-inspired terrorist. In a fortnight it will be the second anniversary of the London Bridge attack that killed eight. That attack took place shortly after the Westminster Bridge attack, which killed five people right outside the Commons – a clear assault not only on life but on our democracy.
Scores of people have been murdered by hateful, intolerant extremists in the space of a few years. And yet here's the perverse thing: when members of the political and cultural elite wring their hands over rising hatred and extremism in the UK, they aren't talking about these acts of fanatical, hard-right, religious violence. They are talking about citizens who voted for Brexit. They are talking about MPs receiving mean tweets. They are talking about handfuls of blokes shouting 'Nazi' at Anna Soubry outside parliament. This is the extraordinary situation we face in Britain today: observers see extremism absolutely everywhere, in every citizen they disagree with and every opinion they dislike. But they look away when it comes to genuine, bloody extremism, of the kind that massacres people for the 'crime' of living in a relatively free, open society in which people enjoy pop concerts and Saturday nights out and democratic rights.
Indeed, if you talk too much about that extremism – that is, about actual extremism – you can expect to be branded 'Islamophobic'. Not only is the most clear form of violent extremism in 21st-century Britain not openly talked about – discussion of it is actively demonised and silenced, pushed beyond the pale with accusations of racism and 'phobia'. Apparently, it is the people who are worried about this extremism who are the real extremists. Extraordinary.
Brexit Britain is a hateful place, we're often told. There has indeed been a rise in hatred, even violent hatred, over the past three years. But it hasn't come from Brexiteers and ordinary voters – it's come from nihilistic extremists of an Islamist persuasion, who despise our freedoms and our society. And the people who have stood up to this extremism deserve our thanks and our praise. How about it – a monument to Ignacio Echeverría on Borough High Street, as a thank you for the sacrifice he made in the fight against a neo-fascistic worldview.
Brendan O'Neill is editor of spiked and host of the spiked podcast, The Brendan O'Neill Show. Subscribe to the podcast here. And find Brendan on Instagram: @burntoakboy
Listen to the latest episode of The Brendan O'Neill Show below:
Picture by: Facebook / Isabel Echeverría.
To enquire about republishing spiked's content, a right to reply or to request a correction, please contact the managing editor, Viv Regan.