Let's leave the kids' books out of it
Why are feminists blaming The Tiger Who Came To Tea for violence against women?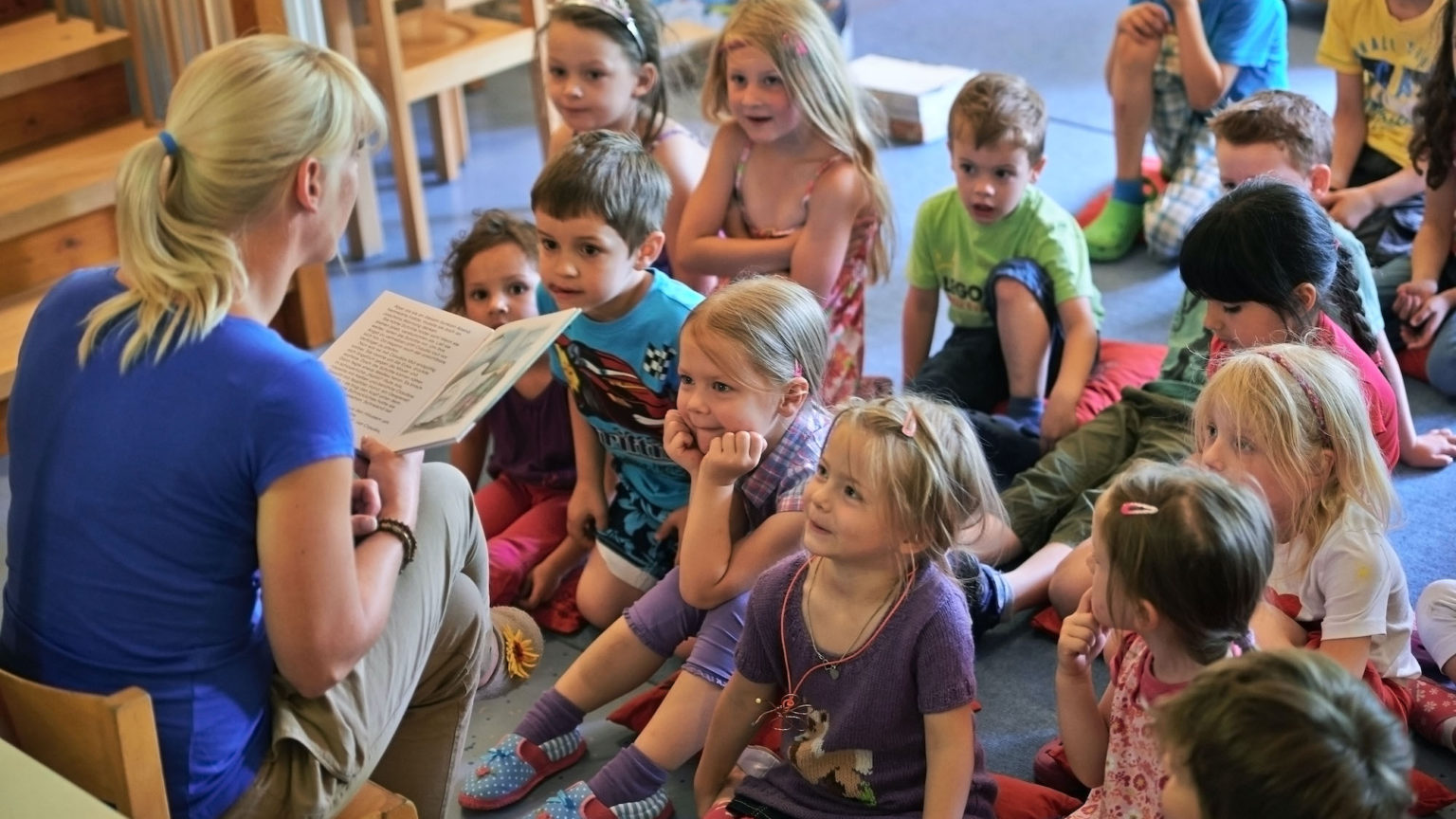 There is endless panic about what children are exposed to these days. Critical race theorists argue that unconscious bias can be detected in children before they even learn to speak. And now nurseries in Scotland are being warned that the little ones in their care will pick up dangerous, negative gender stereotypes from books like The Tiger Who Came To Tea.
Zero Tolerance, a Scottish charity dedicated to combatting violence against women, argues that a 'lack of representation in children's books reinforces gender stereotypes which harm all children and have long-lasting effects on their futures'.
To tackle this, it has carried out a 'gender and diversity audit' of over 3,000 books in 21 Scottish nursery libraries. The audit found that only five per cent of the books featured 'non-stereotypical' gender roles. Twenty per cent featured women in either 'stereotypical' or supporting roles. In all, only 14 per cent of nursery libraries passed the purity test.
In an interview with BBC Scotland, Zero Tolerance co-director Rachel Adamson said that parents should 'look closely at their bookshelves' in case they were harbouring sexist books. She even said that the gender stereotypes promoted by these books could lead kids to commit 'violence against women and girls, such as domestic abuse, rape and sexual harassment' later in life.
One book she highlighted was Judith Kerr's beloved 1968 classic, The Tiger Who Came To Tea. The story is sexist, apparently, because the father comes home at the end to 'save the day'. This, Adamson argued, was 'reflective of a society that we need to think more closely about'. Fans of Kerr's work immediately took to social media to point out the absurdity of blaming the book for social problems.
Kerr has always maintained that she wrote the book with no political or moral agenda. Many people have tried to find a hidden subtext over the years – usually drawing on the fact that Kerr was a refugee from Nazi Germany. Emily Maitlis, while interviewing Kerr on Newsnight in 2015, said that she thought the book was all about 'sexual awakening and ethnic difference in suburbia'. But Kerr insisted that the origins of the story were actually 'very boring'. Perhaps The Tiger Who Came To Tea is just about a tiger coming to tea.
Zero Tolerance complains that many of the books in its audit 'portray a world that hasn't changed since the 1950s'. But so what? Parents who reach for tried-and-tested works by Maurice Sendak, Margaret Wise Brown, Dr Seuss, Beatrix Potter, Kit Williams or Hans Christian Andersen are doing nothing wrong. These classics certainly beat the painfully right-on and dull books on offer to kids today.
The fashionable view that books have to reflect modern social norms in order to be deemed 'safe' for children ignores the complexity of children's development. Moral values aren't imparted directly to children from books, toys or Drag Queen Story Hour. Attempts to socially programme children through literature are an insult to their intelligence.
The feminist assault on The Tiger Who Came To Tea is just as insulting to women and girls as it is to boys and men. It is infantile to suggest that predatory men are carrying out instructions picked up from children's books. And the idea that children's books condemn women to a lifetime of oppression robs us of agency. That is far more sexist than a fun little story about 1960s family life.
To enquire about republishing spiked's content, a right to reply or to request a correction, please contact the managing editor, Viv Regan.