Critical race theory is invading the nursery
Toddlers will become a captive audience for sermons in racial thinking.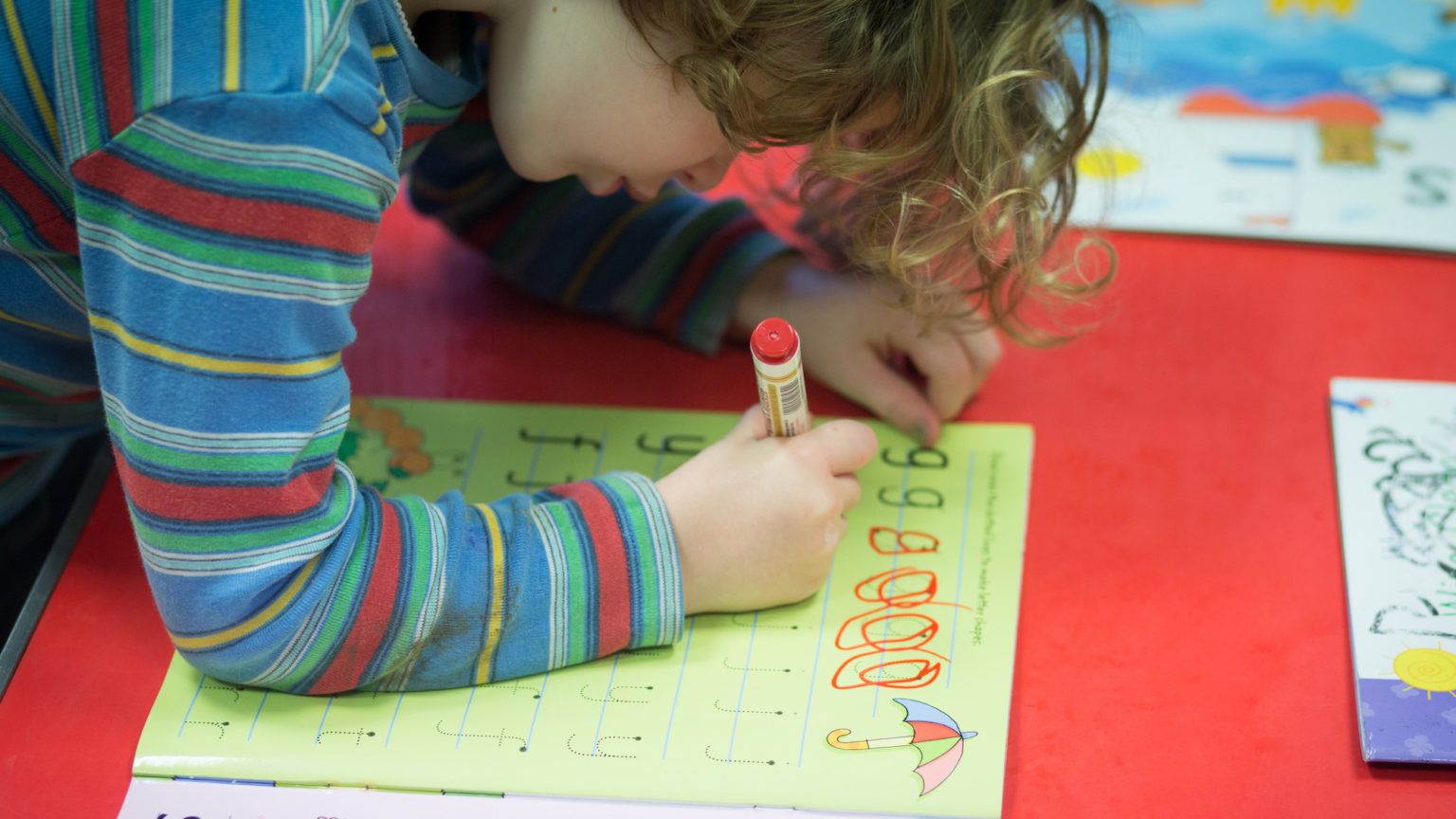 Back in the 1990s, the Commission for Racial Equality ran a billboard advertising campaign. 'There are lots of places in Britain where racism doesn't exist', ran the slogan, alongside a picture of babies of varying skin tones, each with the word 'here' emblazoned across their forehead.
How times change. The hysteria that greeted last week's publication of the government's Race and Ethnic Disparities report suggests this advert would be inconceivable today. It is no longer acceptable to claim there might be any place in Britain where racism does not exist. And this includes babies. Researchers have apparently discovered that babies display biases in favour of their own race from just nine months old. That they can't yet string two words together and have no understanding of concepts like bias or race is irrelevant. They may look all cute and cuddly but the onus is on all of us to reject these mewling racists.
This means that nurseries must do far more than simply look after babies and toddlers. Nursery teachers must instruct their young charges, still in nappies and not yet able to walk, in the central tenets of critical race theory. Newly published guidance from Birth to 5 Matters, a coalition of teaching unions and charities, recommends that nursery staff should receive training in 'white privilege, systemic racism, and how racism affects children and families in early-years settings'.
The key message is that under no circumstances must nursery teachers ignore differences in skin colour and treat all those in their care the same way. Doing this, the guidance warns, 'simply allows the continuation of bias in a society which disadvantages people from black and minoritised groups. Instead of a colour-blind approach to race, more proactive anti-racism is needed.' This involves 'encouraging dialogue and conversation about difference' in order to 'evoke children's strong sense of fairness' through getting them to 'recognise racist behaviours and develop anti-racist views'. It also requires staff to 'break down false assumptions about everyone being able to succeed on their merits'.
The exact details of particular lessons are not spelled out. Perhaps white babies will be fed last or left to cry for longer in order to compensate for their inherent privilege. Or perhaps black babies will be prevented from crawling until they learn they won't succeed simply through effort and ability. Or maybe all picture books will be thrown out and replaced with Ibram X Kendi's Antiracist Baby .
One thing's for sure: graduating nursery won't mark the end of lessons in racial thinking for today's tots. For decades, schools have challenged racism and promoted multiculturalism. In the wake of last summer's Black Lives Matter protests, this has been ratcheted up with staff training, curriculum reviews, revamped reading lists, special assemblies, workshops and guest speakers. Schools can sign up to any number of anti-racist schemes offering lesson plans covering topics such as 'the Windrush generation, activism, British identity, and diversity in the arts and science'. But this hasn't stopped the teaching unions from arguing that still more must be done. They are calling for black history to be 'taught across all subjects including maths, geography, food technology, science and music'.
I've never met a teacher opposed to reviewing, expanding or diversifying what gets taught in schools. But there should be a clear distinction between education and indoctrination, between teaching and proselytising. The shift from celebrating cultural diversity to inculcating the principles of critical race theory breaches this line. Pupils risk becoming a captive audience for lessons in white guilt and black victimhood.
Since the publication of the Race and Ethnic Disparities report, critics of the government have expressed outrage at the notion that Britain is not in thrall to institutional racism. But campaigners' relentless focus on children makes clear that, in their view, racial inequality is not a historical legacy nor continued bad practice, but a modern-day form of original sin. They see systemic racism as a deeply ingrained part of a person's psychological make-up.
The emphasis campaigners place on the school – and now nursery – curriculum suggests adults have been written off as irredeemably racist. In a bid to construct society anew, anti-racist activists prefer to plough their efforts into children who are less likely to raise awkward questions. Sacrificing education itself in the fulfilment of this quest is considered a small price to pay. Unfortunately for young children, the teaching unions, as well as an array of charities and activists, seem only too happy to exploit them as unwitting pawns in their social and political experiment.
Turning schools and nurseries into critical race theory indoctrination camps does no child – whether black, white, brown or some shade in between – any good whatsoever. The push to promote ideas around white privilege ignores class-based links to educational underachievement. Teaching black victimhood and the belief that people cannot achieve on merit and effort alone sets black children up to fail before they have even begun to try. Perhaps worst of all, every child is taught to see and judge their classmates according to skin colour. Racial thinking is rehabilitated.
That old 1990s advert was absolutely right. No baby is born racist. Left to their own devices, children spontaneously make friends, play, fall out and treat each other as kids. It is society that inculcates racial thinking. Today, the main proponents of this ideology are the self-styled 'anti-racists' who want even tiny toddlers to be differentiated by race and taught rituals of flagellation and atonement.
Joanna Williams is columnist at spiked and director of Cieo.
To enquire about republishing spiked's content, a right to reply or to request a correction, please contact the managing editor, Viv Regan.