Are we heading for a winter lockdown?
The state of emergency risks becoming the norm.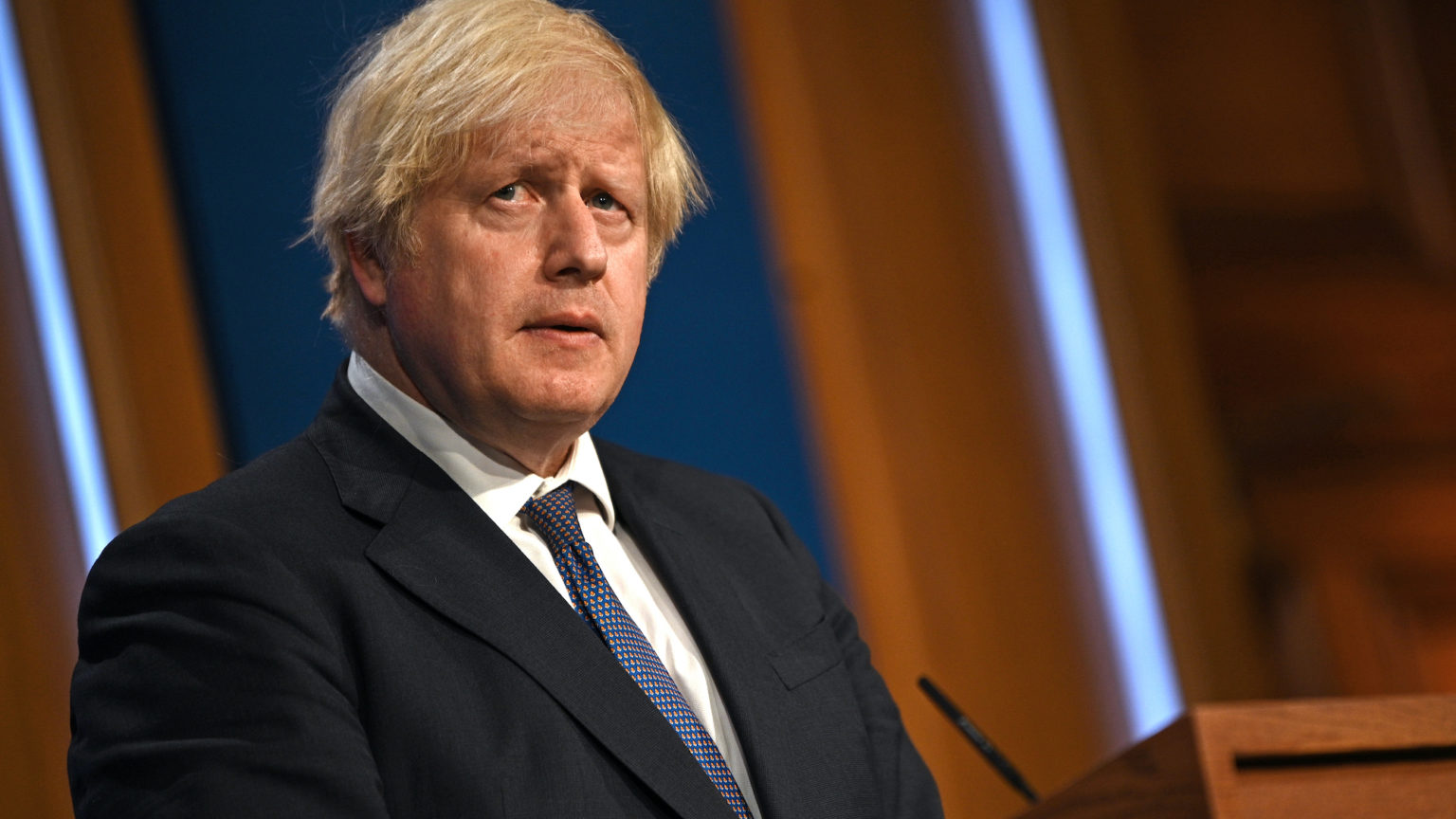 The return of our freedoms was meant, in the words of the prime minister, to be 'cautious, but irreversible'. But the government's tone has shifted decisively this week. Both Boris Johnson and health secretary Sajid Javid have admitted that lockdown restrictions could return, perhaps as soon as this winter. 'We must rule nothing out', Johnson told last night's press conference.
This is an alarming admission. The restrictions, after all, were supposed to be emergency measures – to deal with an imminent and poorly understood threat. In March 2020, Italy became the first country in the world, in history, to introduce a national lockdown in response to a pandemic. Several weeks later, the UK followed suit and nothing has been the same since. A year and a half on, this 'state of emergency' has become the norm.
This has always been one of the chief dangers of lockdown. These extreme measures are now part of the pandemic playbook. A precedent has been established that says any surge in Covid cases should be met with lockdown. Any concession to freedom is denounced as reckless and deadly. Meanwhile, the harms of lockdown – to health, to the economy, to education, to liberty – barely register in the national debate.
What's more, new justifications for lockdown emerge almost as regularly as new viral variants. The original argument for lockdown was that it would help to 'flatten the curve' – to avoid a catastrophic peak of hospital admissions that could overwhelm the NHS. We were then told last spring that lockdown could buy time to develop a test-and-trace system. This most recent spring, we were told we had to stay in lockdown to buy time for the vaccine rollout.
Now that the vaccines are working to prevent deaths, the focus has shifted on to Long Covid and the possible emergence of new variants. Johnson and Javid say new restrictions could be brought in to help the NHS cope with winter pressures. There are fears, for instance, that as well as Covid we could be in for a bumper flu season this year. But given that the NHS has serious difficulties practically every winter, could a post-Christmas lockdown soon become an annual event?
We have now become so used to lockdown that the government's own attempts to ease the public back towards something like normality have been met with fierce resistance and hysteria. Ironically, it is the prospect of life without lockdown that is now described by lockdown proponents as an 'experiment', something abnormal – even for one of the most vaccinated countries in the world.
In some ways, it is remarkable that the 19 July easing is going ahead at all – given the climate of fear that has been whipped up ahead of it. The reopening has already been delayed once. It was perhaps inevitable that the government would take two steps forward and then one step back. Excitement over 'Freedom Day' and the end of masks has given way to talk of 'expectations' that we will behave with hyper-caution. Mass events and nightclubs will return, but the government will pressure venues to use vaccine passports – another authoritarian idea that refuses to die.
Rather than being liberated from the Covid restrictions, it is as if we are being put on parole. We can exercise some more freedoms, sure. But we do so in the knowledge that we could be hauled back under house arrest at any moment. This is no way to live.
Fraser Myers is assistant editor at spiked and host of the spiked podcast. Follow him on Twitter: @FraserMyers.
To enquire about republishing spiked's content, a right to reply or to request a correction, please contact the managing editor, Viv Regan.