No to Naz Shah's blasphemy law
Free speech is more important than protecting people from 'emotional harm'.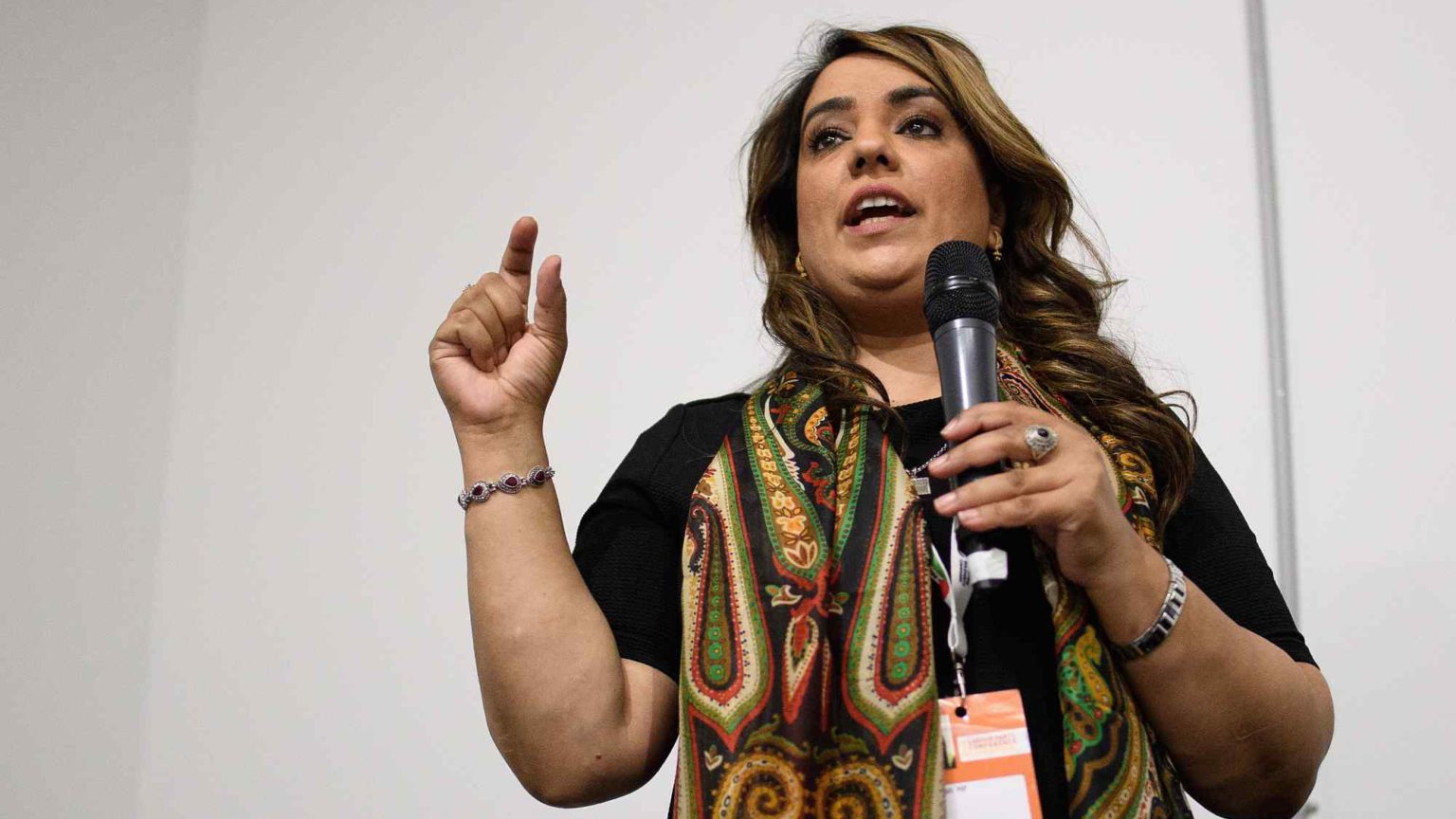 Is the Labour Party now pro-blasphemy laws? Recent events suggest that at the very least it is edging towards that position.
Labour's comments during the Batley Grammar scandal – a religious-studies teacher from the school remains in hiding for the crime of showing a Muhammad cartoon to his students – is one particularly shameful case in point.
Both Tracy Brabin, who was Batley and Spen's MP at the time Islamist protests outside the school erupted, and newly minted Labour MP Kim Leadbeater, who triumphed at last week's by-election, took a cowardly, equovical stance on the issue – limply defending the teacher while saying the 'upset and offence' at his actions were 'understandable'.
In so doing, they essentially rubber-stamped the right of those Islamist protesters, who shut down Batley Grammar in March shortly after word of the cartoons lesson got out, to dictate a secular school's curriculum in line with their hardline religious beliefs.
Now, this week, we have Bradford West MP Naz Shah, laying the intellectual foundations for blasphemy laws in parliament, in a much-shared speech that she gave in the Commons, responding to the government's draconian Police, Crime, Sentencing and Courts Bill.
Part of the bill will jack up the penalty for those who damage or desecrate statues or memorials. Now anyone who scrawls 'RACIST' on Winston Churchill's statue, as happened during the Black Lives Matter protests last year, could face 10 years inside.
When introducing the bill in March, justice secretary Robert Buckland said this mad sentence reflects the 'emotional harm caused by this type of offending'. In her speech, Shah essentially asked why such punishment isn't extended to those who draw cartoons or otherwise defame the Prophet Muhammad.
'When bigots and racists defame, slander or abuse our Prophet, peace be upon him, just like some people do the likes of Churchill, the emotional harm caused upon our hearts is unbearable', she said. 'It is not just a cartoon and they are not just statues. They represent, symbolise and mean so much more to us as human beings.'
She stopped short of calling for blasphemy to be reintroduced to the statute book, but that was the implication. 'While this law would now protect civil order and emotional harm when it comes to secular and political figures, such as Oliver Cromwell and Churchill', she said, it 'does not necessarily [protect] other figures that many people in modern Britain hold close to their hearts'.
At least her blasphemy law would be religiously inclusive. She namechecked Jesus, Muhammad, Moses, Ram, Buddha and Guru Nanak as some figures whose dignity should also be protected, concluding: 'When striking the careful balance to protect such emotional harms, can there and should there be a hierarchy of sentiments?'
So there we have it – a British MP in 2021 wondering out loud if people should be punished for disrespecting gods, messiahs, gurus and prophets. It goes without saying that if Shah were ever to succeed in this, it would be curtains for free speech any more than it already is: free speech was, after all, built on the right to blaspheme.
But Shah was also sporting a kind of intolerance that is very 21st century. That phrase, 'emotional harm', underpins much censorship today. Gone are the days when incurring the wrath of God was what landed you in trouble – now it is hurting mere mortals' feelings, inflicting psychic harm on an individual or community.
Take the trans debate. When docker Harry Miller was visited by the police for posting a trans-sceptical limerick, or when Maya Forstater was sacked for daring to believe in biological sex, the rationale, implicit and explicit, was that their views and words are too upsetting to trans people to be tolerated in a civilised society.
When students No Platform speakers on campus, protesters also talk endlessly about the emotional 'harm' this or that speaker may inflict on them and their delicate minds. The irony being that these protesters are often quite happy to inflict physical harm on those speakers who dare to show up.
This blurring of the lines between speech and violence, this idea that the 'emotional harm' inflicted by words and ideas is akin to the actual harm inflicted by fists and bats, is what motors the new intolerance – and it's a green light to never-ending censorship.
It was perhaps only a matter of time before the religious cottoned on to all this. Indeed, while 'blasphemy' as a concept still has a bit of a bad smell about it, suggesting that depicting or dissing the prophet is emotionally harmful to Muslims appeals to the therapeutic, identitarian bent of the new elites.
But the old establishment – in the form of the Tory party – has latched on to this new concept of harm as well. Indeed, for all its tough talk about free speech on campus, its authoritarian Online Safety Bill seeks to curb 'legal but harmful' speech on the internet. Its crackdown on defacing statues also reflects this trend.
Of course there is, whatever your average critical race theory exponent says, a big difference between words and violence – between defacing or smashing up a statue depicting someone and defaming or caricaturing that individual in public or on the page. Criminal damage should be a crime, where speech should never be a crime.
But by explicitly introducing the idea of 'emotional harm' into the equation – by introducing this kind of hate crime against inanimate objects, whereby criminal damage is treated more seriously based on what the object means to some people – the Tories undoubtedly gave Shah an opening, albeit a tenuous one.
In the end, hurt feelings should never be a matter for the police. Until we all can accept that, freedom is in real trouble.
Tom Slater is deputy editor of spiked. Follow him on Twitter: @Tom_Slater_.
To enquire about republishing spiked's content, a right to reply or to request a correction, please contact the managing editor, Viv Regan.