Afghanistan: a war for nothing
This brutally pointless conflict is finally drawing to a close.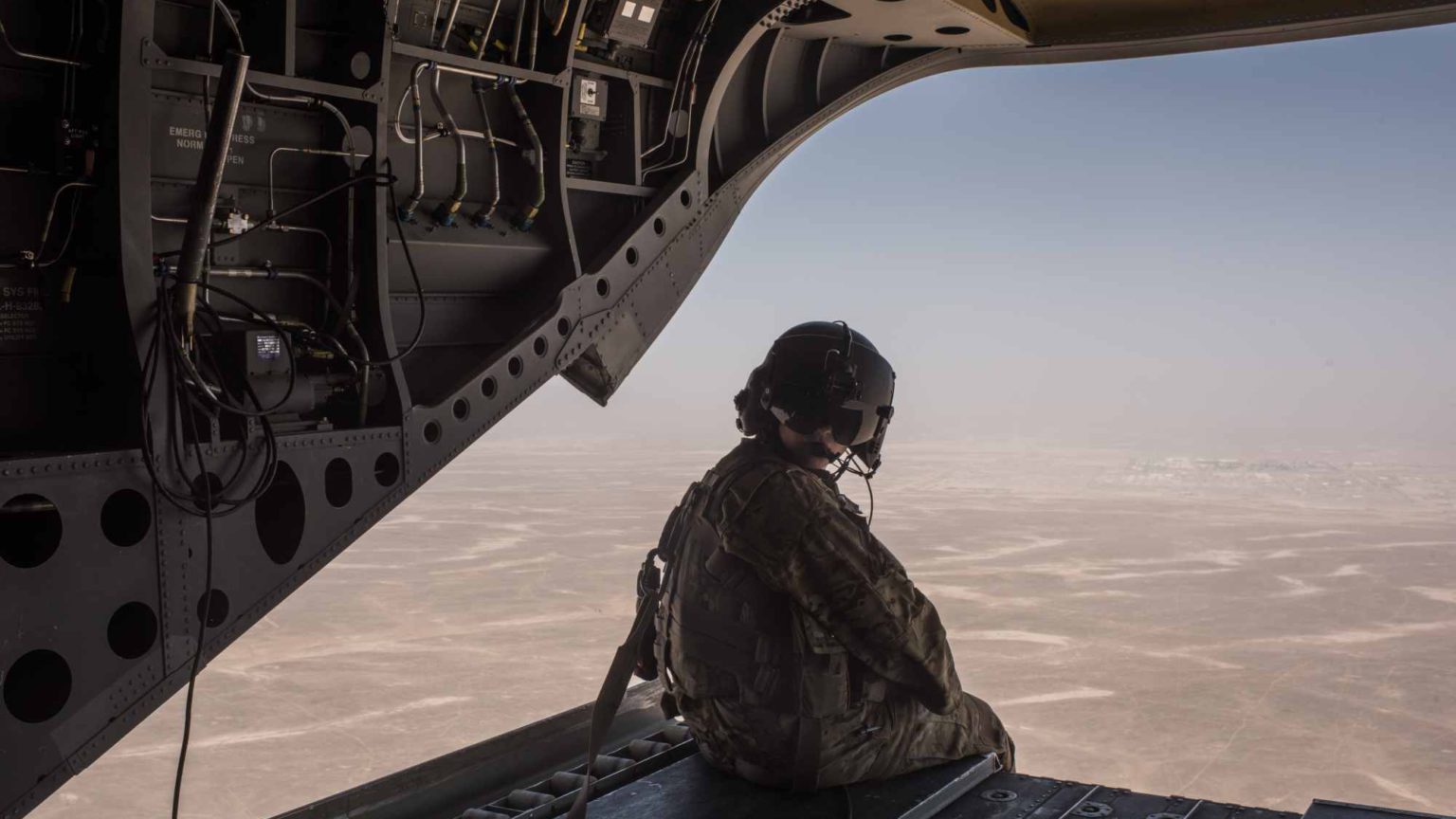 'What was the point of all the destruction, killing and misery they brought us?' This is what Malek Mir, a mechanic in Bagram, Afghanistan, told Reuters on Friday night after thousands of US troops departed a nearby airbase. 'I wish they had never come', he added.
He is right. It is difficult to imagine a war as profoundly and brutally pointless as that waged by the US and its NATO allies in Afghanistan.
It has lasted nearly 20 years. It has cost the lives of over 240,000 people, including 71,000 civilians. And, on the part of the US alone, it has taken nearly $1 trillion to fund.
And for what?
As it stands, Afghanistan is in almost the same situation it was in when the US, supported by Britain, launched Operation Enduring Freedom against Taliban forces in November 2001. It remains one of the poorest countries on the planet. The Taliban, which ruled most of Afghanistan in 2001, is resurgent, with some predicting it may even retake the capital, Kabul, later this year. And al-Qaeda, the eradication of which was the original objective of the war, is as persistent and potent as ever.
By any standard, the US and its allies have spent two decades fighting for absolutely nothing.
But that was always the fundamental problem with this most spectral of wars. It had no concretely achievable objectives. No real strategic point. No real end.
Of course, over the past 20 years, successive US leaders have tried to bring this most attritional of conflicts to some sort of close. Back in May 2003, Donald Rumsfeld, then secretary of defence, even claimed that the US and its allies 'have concluded that we are at a point where we clearly have moved from major combat activity to a period of stability and stabilisation and reconstruction'. Mission accomplished
Except it wasn't. Indeed, it never was.
The Taliban resurged in the mid-2000s, and major combat activity continued. So much so that by the time Barack Obama had become US president in 2008, he was forced to raise US troop levels in Afghanistan to over 100,000 in an effort to roll back the Taliban insurgency.
It didn't work. Obama's proposed withdrawal date of 2011 passed with boots still firmly on the ground. As did his later withdrawal date of 2014. Even Donald Trump, who was always opposed to military interventionism, ended up increasing troop levels in 2017 to fight a war that showed no sign of easing.
That US president Joe Biden is finally set to end US military involvement in Afghanistan, and with it that of the US's NATO allies, on 11 September, owes less to any military success or political achievement than sheer weariness and apathy. The Taliban claims this withdrawal as a victory. But it is more accurate to say that the US has simply given up.
Here is a mission that has steadfastly refused to be accomplished. This is partly because the Afghan state, on which Rumsfeld's 'stabilisation and reconstruction' rested, remains weak and its roots remain shallow – many rural areas are subject to tribal leaders' rule, not that of the central government.
And this is also partly because the Taliban and assorted militias, backed by Pakistan and other regional players, were never simply going to lie down. As the US surely knew. After all, the Taliban emerged from the mujahideen – that is, the very same Islamic fighters that the CIA, and its Pakistani counterpart, the Inter-Services Intelligence directorate (ISI), had cultivated and backed in their ultimately triumphant struggle against the Soviet Union in the 1980s. The Taliban was always composed of hardened and committed fighters. They weren't going to just give up.
But the main reason the US and its allies never accomplished anything in Afghanistan is that this war was, in a sense, never about Afghanistan itself. The point of the war was simply never tied to the theatre in which it was being fought. It was an abstract mission, generated by the existential needs of political elites in Washington, DC, and London.
As Brendan O'Neill put it on spiked recently, this war was a product less of 'geopolitics or imperial design than of the narcissism of Western elites who crave a cause'. What precisely this cause was supposed to be depended on how well it played with a domestic audience. Initially, it was to hunt down al-Qaeda and Osama bin Laden in retaliation for 9/11. But that soon turned into a broader 'war on terror'. And within a year of the invasion of Afghanistan, the US was talking of eliminating the Taliban entirely – in other words, regime change. Then assorted Western leaders began framing the conflict in terms of liberating women from the strictures of an Islamic state. Later on, the aim became stopping the drugs trade and promoting democracy.
The vast array of reasons given for this 20-year-long conflict reveals that there never was any real, material, geopolitical reason for it. Absurdly, it was never even clear if the US thought of the Taliban as an adversary or not. As Joe Biden himself put it in 2011, 'the Taliban, per se, is not our enemy'. He said this as American forces were engaged in life-or-death gunfights with the Taliban.
And so here we are. Two decades on from the launch of Operation Enduring Freedom and we are no closer to understanding why the War in Afghanistan was fought. What we do know is that it was neverver fought for, or by, the people of this still beleaguered land.
Tim Black is a spiked columnist.
To enquire about republishing spiked's content, a right to reply or to request a correction, please contact the managing editor, Viv Regan.