Winston Marshall's brilliant stand against cancel culture
The former Mumford & Sons banjoist reminds us how important it is to speak freely and honestly.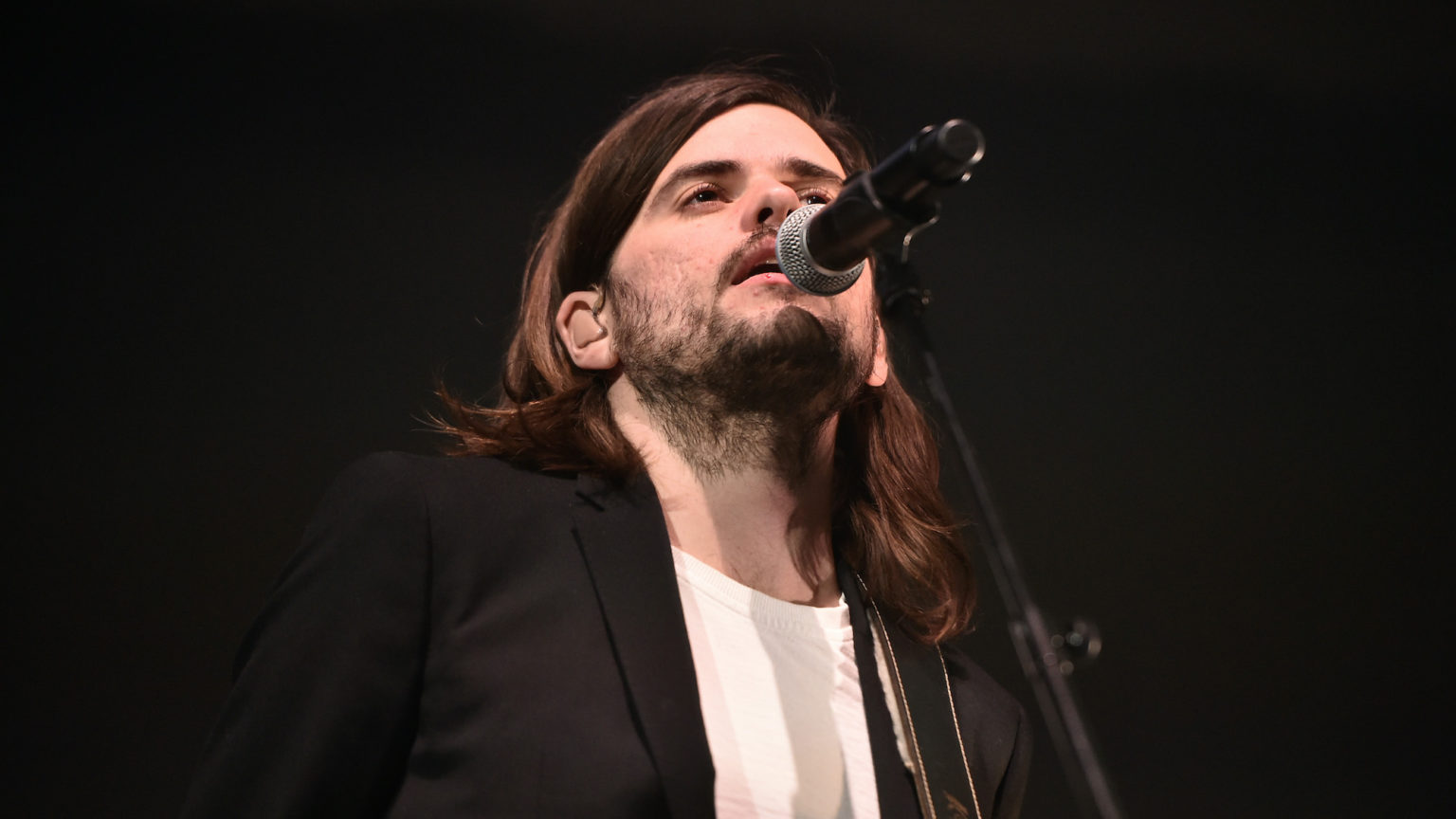 There is something both stirring and sad about Winston Marshall's goodbye letter to Mumford & Sons after he found himself in the eye of a Twitterstorm for praising the work of anti-Antifa journalist Andy Ngo.
It's stirring because here we have a public figure making an enormous sacrifice – leaving the band he loves – in order that he might more freely express his political beliefs. That's rare in this age in which celebs, columnists and politicians usually respond to Twittermobbing with abject apologies, mistakenly believing that public displays of atonement will appease the thoughtpolice. Of course it does the opposite. Apologies embolden the cancel-culture mob. They feast on retractions. The thrill of having successfully forced someone to recant deepens their lust for power.
So to see Marshall stand up for himself feels bracing. His 'offence' was that he tweeted favourably about Andy Ngo's book, Unmasked: Inside Antifa's Radical Plan to Destroy Democracy. The woke left fantasises that Antifa's Fisher-Price revolutionaries, its pampered TikTok vanguard, its masked middle-class activists who love beating up journalists and punching stupid working-class Trump supporters, are the 21st-century equivalent of the International Brigades. So anyone who takes the side of Mr Ngo – who recognises that Antifa is actually a bunch of dangerous arseholes – must be evil. And that includes Marshall.
The reaction to Marshall's pro-Ngo tweet was, even by the standards of today's viral inquisitions, deranged. He was branded scum, alt-right, a fascist. The cancelling fury was so intense that Marshall did apologise, initially, and then disappeared from public view. But now he's back with his goodbye letter to his band.
He explains why his first response to the storm was to say sorry for having caused offence: 'In the mania of the moment I was desperate to protect my bandmates. The hornets' nest that I had unwittingly hit had unleashed a black-hearted swarm on them and their families.' This is how ferocious and unforgiving digital witch-hunts have become. It isn't only you, the speechcriminal, who will be hounded and libelled – so too will your friends, your family, your associates. Denounce yourself to save them and possibly save yourself – this is the unspoken creed of the modern mob that will harry for days anyone who deviates from its ideological narrative.
Now, Marshall is retracting his retraction. He has been 'reflecting, reading and listening', he says. He now feels that his previous apology 'in a small way participates in the lie that [left-wing] extremism does not exist'. He strongly believes that Antifa extremism is as problematic as far-right extremism, and in order to be able to express this truth that he has arrived at through reflection and consideration he is leaving Mumford & Sons. 'I could remain and continue to self-censor', he writes, 'but it will erode my sense of integrity. Gnaw my conscience.'
This is an incredibly important stand to take. Self-censorship is the most insidious form of censorship in the early 21st century. The knowledge that a witch-hunt can be formed in mere minutes on social media, and that its baying members will happily demonise, denounce and maybe even call for the sacking of any thoughtcriminal who questions transgenderism or refuses to genuflect to BLM or wonders out loud if Antifa might actually be a bit fa, has nurtured a culture of self-silencing, of keeping one's opinions to oneself in order not to fall foul of the new self-selected guardians of correct thought.
Polls show that many people feel they cannot express their true thoughts on a range of issues. This is the most sinister accomplishment of cancel culture. The worst thing about cancel culture is not its huge spectacles of denunciation – the blacklisting of Jess de Wahls, the violent threats against JK Rowling, the extraction of apologies from celebs or politicians who 'misspeak'. No, it's the chilling impact that these noisy social-media showtrials have on public life more broadly. They send a message to the rest of us: STFU, or else. Keep your foul views to yourself. Silence your inner dissenter.
In refusing to do this, Marshall reminds us how important it is to be honest with ourselves, to be honest about what we think. He quotes Aleksander Solzhenitsyn: 'And he who is not sufficiently courageous to defend his soul – don't let him be proud of his "progressive" views, and don't let him boast that he is an academician or a people's artist, a distinguished figure or a general. Let him say to himself: I am a part of the herd and a coward. It's all the same to me as long as I'm fed and kept warm.'
But there's a sad side to Marshall's letter too; to the fact that he felt he had to abandon his band in order to speak his mind. This confirms how grim and punishing public life has become under the metaphorical boot of wokeness. Ours is a culture that refuses to tolerate diversity of thought or any kind of demurring from new orthodoxies. Speak critically and you could lose everything – your job, your reputation, your band.
Marshall's letter will do little to convince participants in cancel culture, whose self-righteousness long ago eclipsed their capacity for reason. But surely it will encourage those who have thus far been silent about cancel culture – in the misplaced belief that their cowardice will protect them from the cancellers – to start speaking up. Because a climate in which you must give up everything just to be able to speak your mind is one that is very dark and very dangerous indeed.
Brendan O'Neill is editor of spiked and host of the spiked podcast, The Brendan O'Neill Show. Subscribe to the podcast here. And find Brendan on Instagram: @burntoakboy
To enquire about republishing spiked's content, a right to reply or to request a correction, please contact the managing editor, Viv Regan.