'I won't let these arseholes make my life miserable'
Feminist artist Jess de Wahls on being dropped by the Royal Academy over her trans-sceptical views.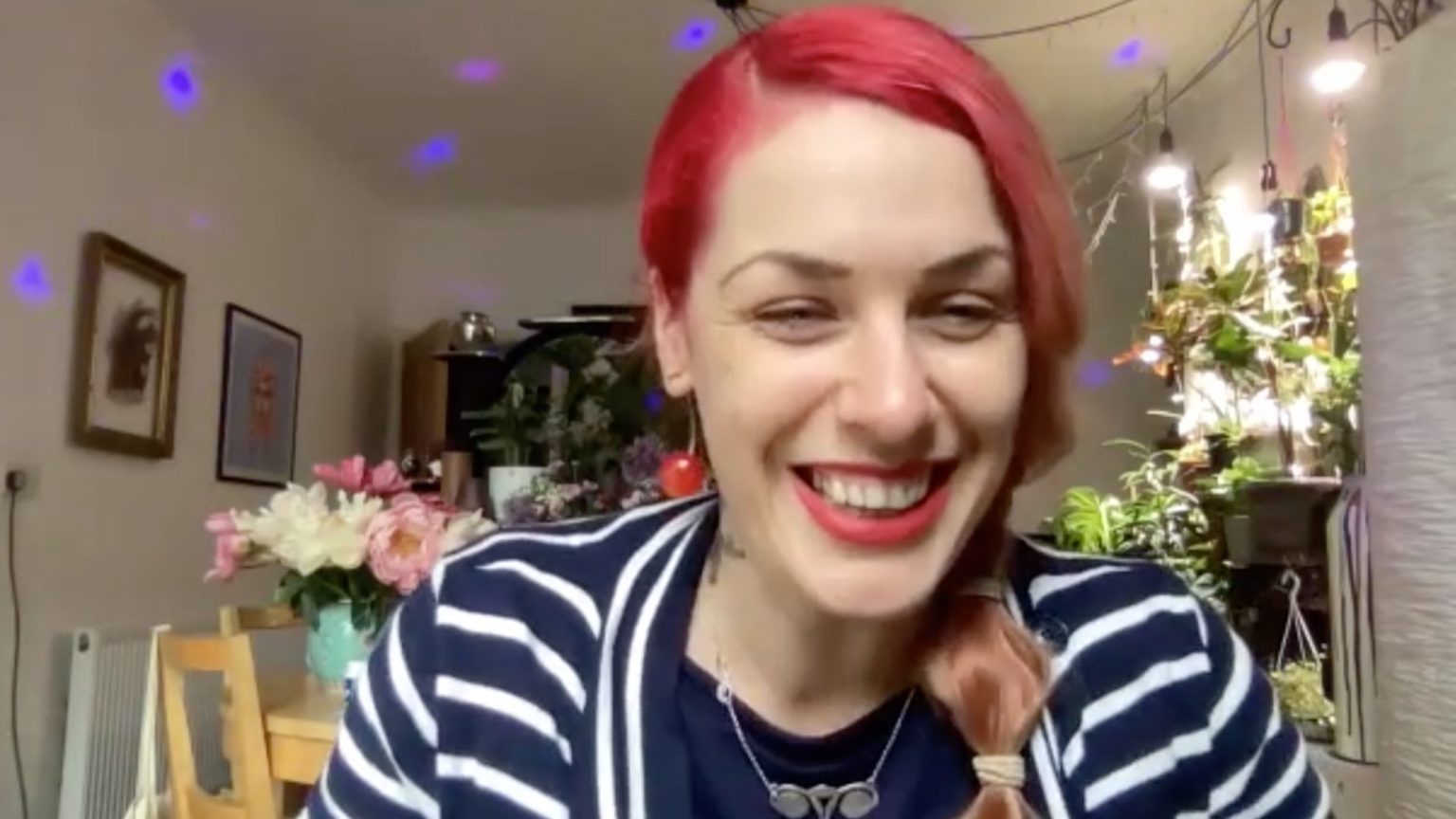 A new kind of McCarthyism is gripping the arts world. Last week the Royal Academy stopped stocking feminist textile artist Jess de Wahls' work in its gift shop, all because she has expressed gender-critical views. The RA caved in after a handful of trans activists accused de Wahls of 'transphobia'. This all stems from a blog post she wrote in 2019, in which she referred to women as 'adult human females'. De Wahls is by no means the first artist to be subjected to a witch-hunt for daring to believe in biological sex, either. spiked spoke to de Wahls about the cancellation campaign against her, and why she refuses to let the 'arseholes' win.
spiked: What got you into trouble with the Royal Academy?
Jess de Wahls: I wrote a blog in August 2019, in which I stated my views on gender-identity ideology. To me, it seems to be taking over institutions and companies. People are more and more afraid to say very reasonable things, like that there are only two sexes. In the blog, I called women 'adult human females' and criticised Stonewall, the LGBT lobby group. Last Monday, I stupidly mentioned online that I had sent off a parcel of patches to the Royal Academy, which stocks my work in its shop. My critics realised I had a connection to the Academy. A shitstorm started.
At first, I wasn't aware of it. It turned out that an embroiderer was ranting online about the fact that I had work in the Royal Academy. She had attacked me twice before. This time, she basically encouraged her followers to contact all the places that stock my work, including the Royal Academy, and tell them that they shouldn't work with a transphobe. That afternoon, the Academy emailed me, saying that it had received eight complaints about 'transphobic' views I had voiced online. Transphobic views like 'women have vaginas' and 'there are two sexes', presumably. It said it would have to investigate. I replied saying that I was not transphobic and that eight people is hardly representative of the general public. I heard nothing back until the Academy posted on its Instragram story to say that it had dropped me. In its post, the Academy thanked people for raising the fact that it was stocking work by 'an artist expressing transphobic views'. It said it was 'committed to equality, diversity and inclusion' and did not 'knowingly support artists who act in conflict with these values'. It said my work would no longer be stocked.
spiked: What did it feel like to be in the middle of all this?
De Wahls: At first, I just felt horrible. When you voice views like I do, you get a lot of private support, but people don't feel they can support you in public. That changed on Thursday morning, when I woke up to an inbox full of emails from journalists who wanted to speak to me. I spoke to The Times that day, and then the Academy was suddenly really keen to talk to me. An incredibly flustered woman rang me, but didn't know what to say or do other than tell me that the Academy was just going to sit and let people express themselves, because there are obviously strong opinions on both sides. At this point, I didn't even know if the Academy would pay me for my orders.
However, I have now been inundated with orders from elsewhere. People aren't happy with what the Academy did.
spiked: Have you been targeted because of your views before?
De Wahls: After I wrote my blog, organisations that I was collaborating with immediately dropped me. I helped to raise funds for companies like the Vagina Museum and Bloody Good Period. They dropped me straight away, disassociating themselves with me publicly. I knew my blog would cause a stir. But the reaction was much more horrible than anything I could have anticipated. There isn't anything comparable in real life to being hounded online and having strangers sending emails saying that they hope you kill yourself. Luckily, I have a very strong character and a tight-knit friendship and family group.
This has been going on for two years. Last year two organisations I collaborated with got attacked. One was a group against human trafficking. All of a sudden, people piled on the company because I was associated with it. The other one was a period company in India. I stopped collaborating with people in the end, because while these trolls can attack me all they want, I don't want them to attack others.
spiked: Why is it important that people stand up to cancel culture?
De Wahls: People like JK Rowling are not cancellable, and that makes the people who hate them so angry. In a way, I'm not cancellable either, because I don't give a fuck. What the fuck are they going to do? They keep putting rocks in my way and I'm making a fucking statue out of them. I don't care. I'm not going to have arseholes make my life miserable just because they are miserable.
I don't have it in for trans people. I feel for people who suffer from dysphoria. But there are legitimate questions to be asked. The only way this can be resolved is if people sit in a room and have a conversation like adults. That's not happening. And if I have to be the one who gets people to talk, then fine.
Jess de Wahls was speaking to Paddy Hannam.
To enquire about republishing spiked's content, a right to reply or to request a correction, please contact the managing editor, Viv Regan.