The delay to 'Freedom Day' is a disaster
The turn against liberty worries me far more than the Delta variant.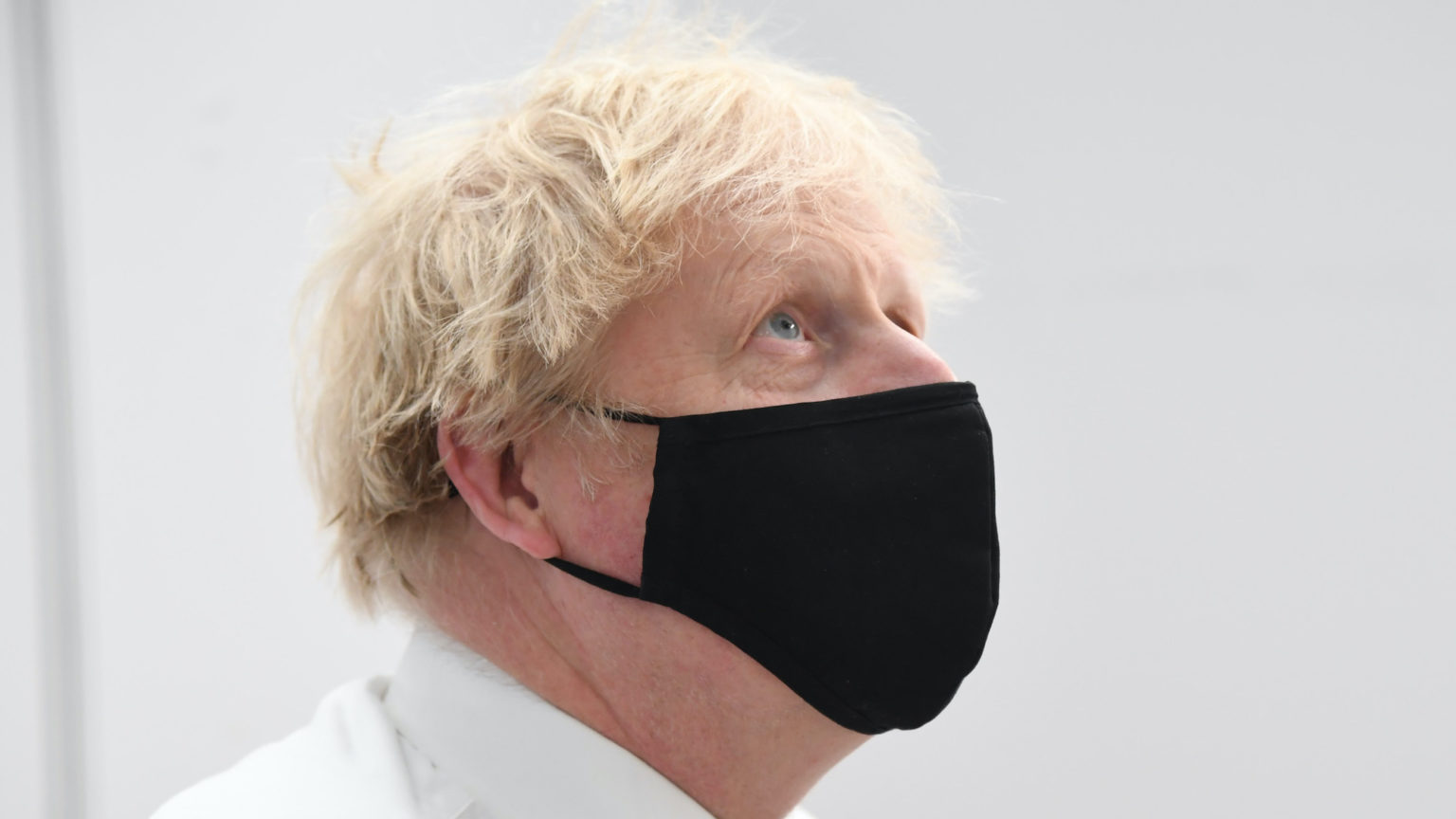 I fear that Brits are losing the knack of freedom. Not all of us. Many of us have been gleefully exercising the few freedoms returned to us by the government last month. We've been in pubs, in work, at football matches, mingling in a way that was illegal for so much of the past year. But there is unquestionably a sense of trepidation across the land. Do we really want to rush back to the free life, people ask? Maybe we should stay indoors a little longer, to dodge those scary variants. Perhaps lockdown wasn't so bad after all. Maybe it was good for us.
To my mind, this anxiety about the restoration of liberty, about getting back to the push and shove and autonomy of the free life, is the most worrying thing in the UK right now. It scares me far more than the Delta variant. Sure, we have to keep on top of the variants. Keep studying them, keep ensuring our vaccines can take them down. But that is essentially a technical endeavour. The turn against freedom is something else entirely. It speaks to a growing cultural rejection of the messiness of liberty and to a preference for the easy, ordered, soulless routine of the 'safe space'. There's no vaccine for this.
If the media reports are to be believed, Boris Johnson will postpone 'Freedom Day' this afternoon. That's 21 June, the day when masks, social distancing and other Covid-era rules were due to be ditched. It's too risky, experts claim. The Delta variant is spreading and hospitalisations are rising, they cry. They often neglect to mention that Delta is spreading primarily among the young – proof of the efficacy of the vaccine, which has been fully administered to the vast majority of the over-50s – and that many of the hospital stays are short. Once again we're battered with stories of doom. A scary new mutation, a deadly third wave, the NHS overwhelmed. We need to stay locked down to avoid another lockdown, the argument goes. This has been the perverse, Kafkaesque slogan of the entire pandemic: give up your freedom if you ever want to see your freedom again.
It's increasingly clear that what is driving the government, and civil society more broadly, is not data or dates, but doom. Not reason, but fear. Not a cool, measured analysis of where we're at right now, and of the extraordinary impact of the vaccine in breaking the link between infection and death, but rather a culture of extreme caution, of almost pathological apprehension. We can see now, plainly, that the Covid era has been shaped not only by the undoubted seriousness of the virus and the necessity to find ways to offset its impact on the population, but also by the pre-Covid culture of fear that subordinates freedom to safety and which views uncertainty as the greatest threat to society.
The rumoured postponement of 21 June, this further suspension of liberty, is only possible in a society that has thoroughly devalued freedom. This is what will make Boris's expected announcement so dispiriting – not only the fact that we have to wait another four weeks for the restoration of something approaching normality, but also what this latest delay will confirm about the corrosion of our belief in the free life, in the ideal of self-government. All the noise and signals right now indicate that we live under a zeitgeist that views freedom with disdain and instead valorises the avoidance of risk: stay in this 'safe space' to avoid hearing controversial ideas; adhere to the cults of 'safe sex' and 'safe drinking' to avoid having a passionate, regretful experience; stay in lockdown to avoid ever catching the virus, even though human endeavour has tamed its virulence.
This is why we have witnessed the rise of the lockdown lifestyle. Some in the media elites openly talk about the 'virtues' of being locked down. 'I didn't think I'd miss lockdown so quickly', said one writer when the restrictions were eased last month. 'Am I the only person who will miss lockdown?', asked a Times columnist in March on the first anniversary of this historically unprecedented suspension of liberty. (A question to which the millions who lost their businesses or their livelihoods and those for whom lockdown meant being stuck in a small flat with lots of people will no doubt respond: 'YES.')
Much of the lockdown lifestyle is just bourgeois fantasy, an unsustainable middle-class dream of less pollution, fewer pesky airplanes in the sky, and less street noise as they walk their dog in the morning. 'I [will] miss the quiet, the strange peace, the empty streets', says a writer for the Nation. Only those for whom lockdown was not too onerous – the middle classes who could carry on working from home, Zooming their colleagues, ordering their expensive hip meals to be delivered by minimum-wage Deliveroo guys who never got to experience lockdown – could talk about the wholesale suspension of freedom as something positive. But more importantly, this creeping embrace of the lockdown lifestyle among significant sections of the Smart Set indicates how depreciated freedom is today. When so many opinion-formers are so cavalier about our right and their own right to govern their daily lives, we know faith in liberty is in a parlous state.
This middle-class anxiety about leaving the cave of lockdown to return to the noisy, flesh-pressing world mingles with a broader sense of fear that impacts on people across society. Many polls suggest people are anxious about ending lockdown. A new poll says a majority of people will support Boris if he postpones 'Freedom Day'. Of course polls must always be taken with a pinch of salt. But it seems pretty clear that a significant section of society has embraced the idea of locking down in response to threats, even threats that have been largely suppressed, or at least shrunken. This, too, points to a worrying turn against freedom in favour of the deadening comfort of safetyism.
We need to take stock. Not only of Covid and its impact on our society, but also of the crisis of liberty in the early 21st century. This is about more than winning back our right to go to a nightclub, or to go maskless on to the Tube, or to gather in a pub with more than six people. Ignore the lockdown lifestylists who sneer: 'Can't you just wait another month before you get pissed with 20 people in a dingy club at 3am?' This is about restoring the central ideal of freedom: namely, that we ought to be the masters of our own lives, unfettered by the constant interventions of the powers-that-be. That we should be free to determine who to meet with, where, and why. That we should be trusted, as autonomous citizens, to make our own plans, to exercise our rights to association, and to govern our daily lives and our future course.
We are beating back Covid. But now we have a far tougher battle on our hands: restoring public life and the thing that makes public life possible and wonderful – freedom.
Brendan O'Neill is editor of spiked and host of the spiked podcast, The Brendan O'Neill Show. Subscribe to the podcast here. And find Brendan on Instagram: @burntoakboy
To enquire about republishing spiked's content, a right to reply or to request a correction, please contact the managing editor, Viv Regan.