We cannot delay Freedom Day any longer
The hospitality sector cannot survive with social-distancing rules.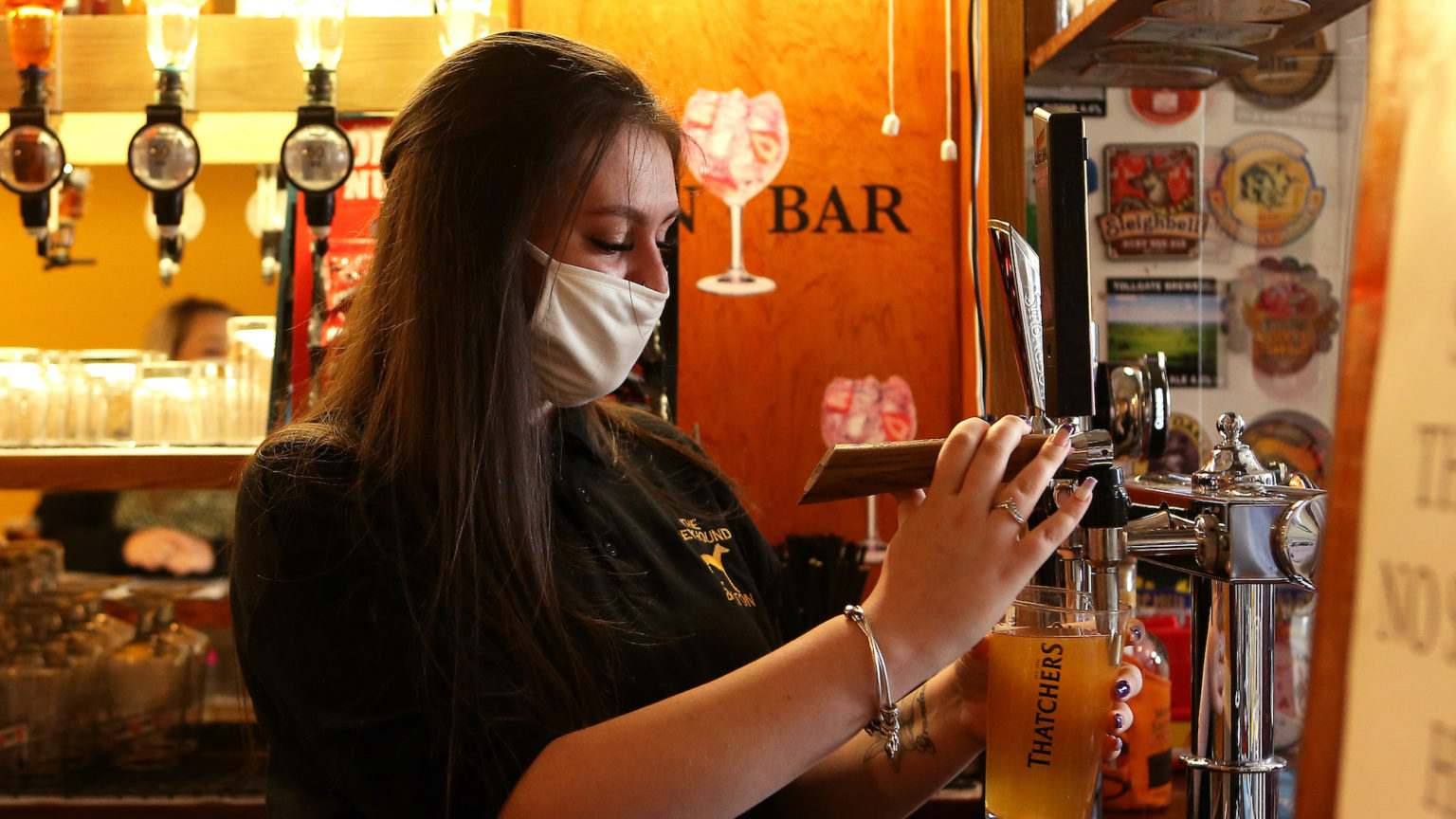 Boris Johnson told us the reopening of society would be based on 'data not dates'. The data, of course, have been remarkable. This week we had a day without a single Covid death in a nation of 67million – compared to more than 450 deaths per day from cancer. And yet we are still in the dark as to what will be happening on 21 June.
Fifteen months of lockdown and restrictions have affected everyone in the country. But no industry has suffered more damage than hospitality. Nearly 12,000 venues have closed permanently since the pandemic began. Others are on the brink of collapse. This is devastating not only for venue owners and operators, but also for millions of employees and loyal customers.
Even though we are not currently in full lockdown, things are nothing like normal for hospitality. For instance, a number of bars in Manchester had to close over the bank holiday after finding just one or two cases of Covid each.
Kate Nicholls, CEO of UKHospitality, makes it clear why we must open in full on 21 June:
'Step 4 of the roadmap is not only critical for the 25 per cent of hospitality businesses who are not yet able to trade under the restrictions – particularly nightclubs, wedding and event venues – but it is also vital for all other businesses who are open but trading at a loss because of the significant cost impact of social distancing on their businesses. Every month of restrictions costs the sector £3 billion in lost revenues and pushes businesses further into the red'
Peter Marks – CEO of REKOM, which owns over 40 nightclubs – told me that government support for hospitality is 'not anywhere near sufficient to cover cash burn'. Alex Proud, restaurant and club owner, told me that 'hospitality can't delay another day'. 'Cash flows that are so tight you couldn't move a penny', he said. If the reopening is delayed 'our sector will collapse'.
Chief medical officer Chris Whitty has said on numerous occasions that we will need to learn to live with Covid as we do the flu. Now that the vulnerable and a huge section of the adult population have been vaccinated, we need to get our country back to normal. This must mean an end to social-distancing rules and mask wearing. We must also rule out the use of any kind of Covid health ID.
Last weekend, there was a large demonstration in London against the ongoing restrictions and against the prospect of so-called vaccine passports. It was a diverse mix of ordinary people and families of all ages, from all across Britain – many of whom had never been on a demonstration before. Clearly, there is a large public demand for a return to normality.
The government's main focus should now be on making sure the NHS can deal with the growing backlog of non-Covid health problems. The NHS must also be prepared for the autumn and winter, which have been difficult every year for the past decade or so. Of course, to have a functioning health service, we need a growing, dynamic economy. And that means lifting all restrictions.
On 21 June, the government must ensure we are fully open for all.
Alan D Miller is co-founder of Open For All, Recovery and the NTIA. He is writing in personal capacity. Follow him on Twitter: @alanvibe.
To enquire about republishing spiked's content, a right to reply or to request a correction, please contact the managing editor, Viv Regan.