A post-Covid boom? Not so fast
There is far too much complacency about our economic prospects.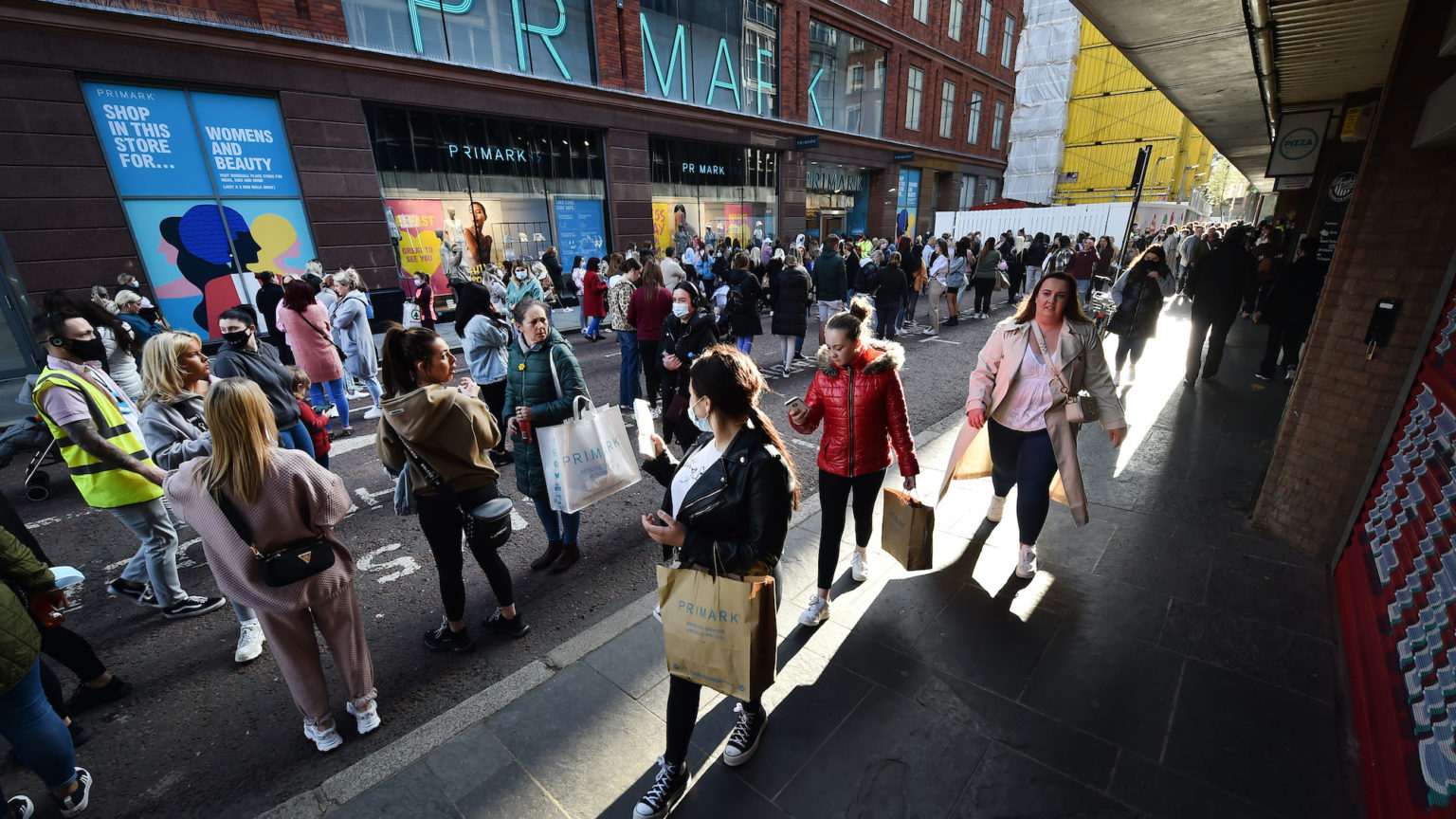 Some pundits are getting a little carried away by the signs of a rapid economic bounce-back. The uniqueness of the past year has distorted the data, creating a misleading impression of our economic prospects.
For example, in recent weeks there has been a lot of excitement in response to a range of economic data published in the advanced countries as they start to emerge from lockdowns. Figures relating to GDP growth, consumer inflation, wage increases, consumer confidence, retail sales, house prices and business start-ups have prompted a lot of conjecture about the post-pandemic world.
Most commentators are hailing a faster than anticipated return to economic growth. Are things now going so well that there is a risk of economies overheating? Are we going to experience a return to 1970s levels of inflation? Is the high street on the verge of a triumphant comeback? Are big house-price rises indicative of growing economic optimism and a migration out of the cities into leafier areas? Have we entered a 'new age of entrepreneurship', as the UK chancellor Rishi Sunak recently claimed? All of these questions are worth considering. But it is too early to draw strong conclusions – especially off the back of some erratic statistics.
A year ago, countries across the world were plunged into extraordinary shutdowns that immediately and decisively shattered all sorts of social and economic norms. Economic statistics went haywire, mainly because society was being forced to do exceptional things. Many of the usual ways of collecting data struggled to adapt to this, too. These statistical announcements were not only topsy-turvy at the time — they are also warping today's figures, as we are making year-on-year or quarter-on-quarter comparisons with the lockdown era. The continuation of the government's emergency-support measures has also given an extra positive skew to the data. For instance, the furlough scheme will continue to massage the true level of unemployment until it is wound down at the end of the summer. Meanwhile, extended stamp-duty holidays are bringing forward house-buying plans and are chasing up prices due to the sorely inadequate supply of homes.
Given the depths of the forced slump last year and these other exceptional influences, we should be wary of overinterpreting any statistics arising from the post-lockdown restart. Of course, analysts and others should be allowed to draw whatever conclusions they want from the data, however distorted the metrics may be. Extra debate about the economy is always valuable. But we would be well advised to be more sceptical than usual about the economic stories being told.
The biggest worry is that politicians will overinterpret the contemporary statistical fog in a way that allows them to evade the deeper, more substantial economic issues they should be addressing. We have been complacent for too long about the state of the Western economies. If we get too excited about high growth rates and other anomalous data, we are much more likely waste the opportunity for real change thrown up by this crisis.
On one level, some contours of post-pandemic economic policy have started becoming clearer. For instance, US president Joe Biden's substantial fiscal-spending measures exemplify the new 'go big' approach. On the other side of the Atlantic, there seems to be strong agreement in the EU and in London that a return to austerity would be a huge mistake, even if the scale of the proposed spending is much smaller. There is now widespread agreement that the scrimping approach to public spending adopted after the financial crisis led to the sluggish growth rates of the 2010s and that treasuries should not repeat this.
The new consensus on public spending epitomises another common policy theme across the advanced industrial countries: the return of state activism. As governments have intervened massively in response to the pandemic, it has become acceptable across the political spectrum, even from some self-described 'free market' conservatives, to promote an active role for the state in the post-pandemic era. Industrial policy seems to be back in fashion, usually with a national focus on 'self-reliance' and 'security of supply'. Western governments of all political hues even use the same words to describe their post-Covid proposals: 'building back better', 'green industrial strategies' and 'sustainable and inclusive recovery' plans are spoken of everywhere.
For the first time in decades, governments are being open, and even ostentatious, about extending the scale and scope of state economic intervention. But just as it is premature to draw too much from recent data announcements, it is also too early to know how the rehabilitation of the state as an economic actor will unfold in practice. Splashing the cash is one thing. The big questions remain over how governments are intervening, and to what purpose.
However grandiose the rhetoric, a bigger-spending state means just one of two things. An activist state could make real inroads into transforming the production base – or it could simply prop up the status quo. Unfortunately, the way most central bankers talk about keeping monetary policy 'easier for longer' suggests that the latter is the most likely outcome.
Governments need to break with this path. They need to take the other route and initiate a genuine overhaul of production. But this will require a level of courage and leadership that has been rare in recent years. The recent bitter arguments over the UK's trade deal with Australia show just how afraid politicians have become of any disruptive restructuring.
Radical change is needed to bring meaningful improvements to people's lives. We cannot afford to be complacent.
Phil Mullan's Beyond Confrontation: Globalists, Nationalists and Their Discontents is published by Emerald Publishing. Order it from Emerald or Amazon (UK).
To enquire about republishing spiked's content, a right to reply or to request a correction, please contact the managing editor, Viv Regan.