We must not sacrifice our schools to the culture war
Schools are letting woke fervour spiral out of control. Education is in danger.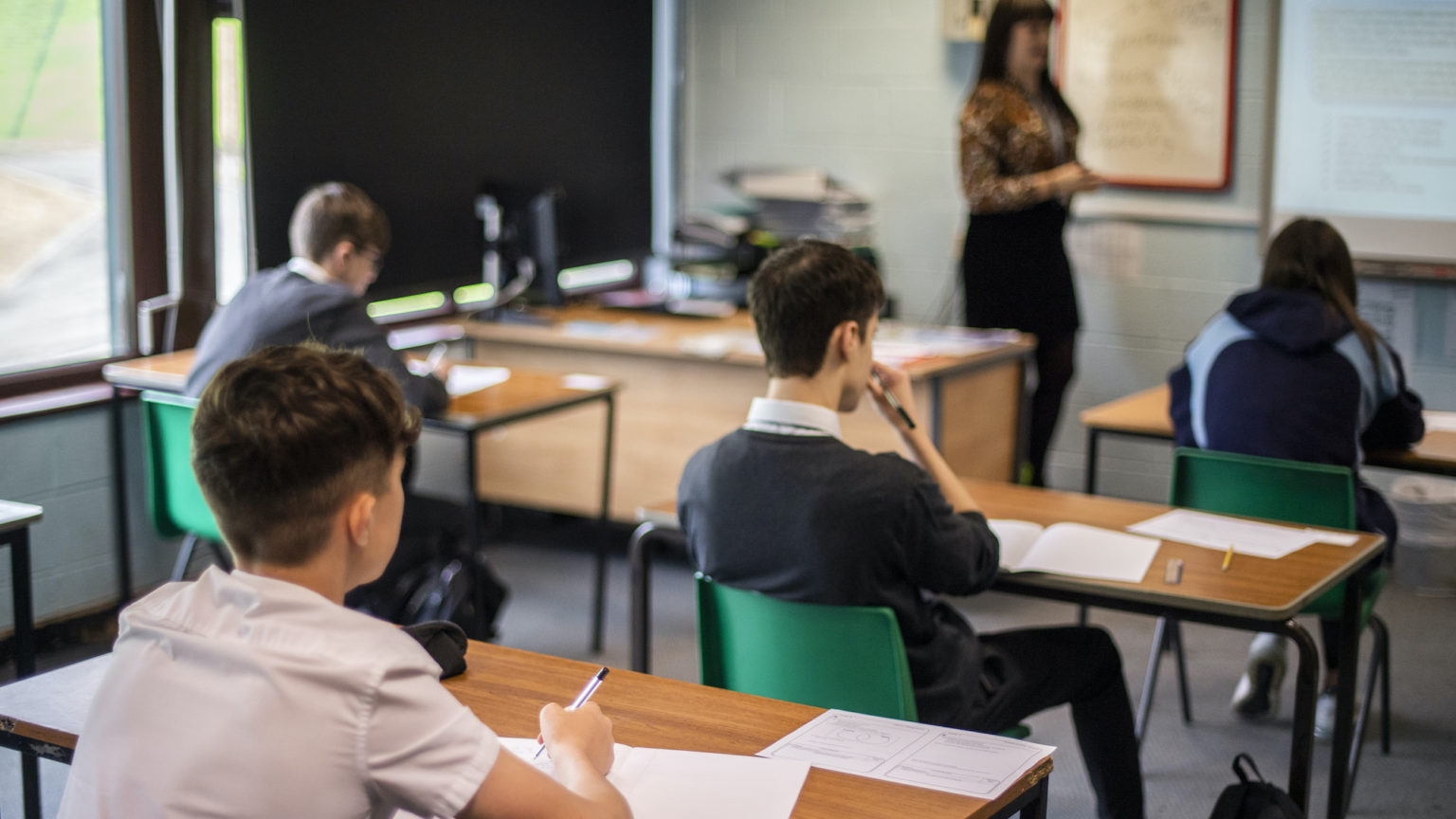 Pupils at Pimlico Academy in London, who accused their school of racism and burned its Union flag in protest, will feel as if their cause has been vindicated by the resignation of the school's principal this week. Daniel Smith has stepped down less than a year after joining the west London school. Pupils and members of the Pimlico Academy Parents Group were quick to express delight at his departure.
Pimlico Academy has the motto 'freedom through education'. When Smith became head last September, he vowed to make academic achievement his 'unrelenting focus' and promised 'the highest expectations of conduct and achievement for all'. However, some pupils and parents objected to his changes to the uniform policy and the curriculum, claiming they were racist and discriminated against pupils from ethnic minorities. One flashpoint was the school's new hairstyle code. Students claimed it singled out Muslim and Afro hairstyles. In truth, as a local councillor reported to Westminster Council, the policy change had actually been triggered by a white boy wearing a blue Mohican haircut.
The campaign against Smith and his policies was taken up by members of staff, too. In the end, he lost a staffroom vote of confidence. Having lost the staff, pupils felt emboldened in their grievances. A large playground demonstration in March garnered widespread media attention.
The school was in a state of ungoverned freefall. At one point, its walls were daubed with slogans that further racialised the tensions. One of them – 'There ain't no black in the Union Jack' – has its roots in the racist chants of the 1970s, when it was used as a rallying cry for anti-immigrant violence. The pupils, steeped in modern racial identity politics, thought this was an 'anti-racist' statement. Other slogans included 'White schools for brown kids are u mad' and 'Pimlico Academy… run by racists… for profit!!!'.
These slogans are a perfect illustration of the damage racial identity politics can do. While the pupils' revolt might be dressed in the clothes of a modern day civil-rights struggle, there is no connection to that historical context. Instead, identity politics has taught these children to see their school and Britain as a whole as 'white' institutions, as places where ethnic minorities are not welcome. Seen through this lens, the school's good record on improving the life chances of its ethnic-minority pupils counts for nothing.
Disturbing footage appears to show a pupil pursuing Smith through the corridors amid the protests. A pupil can be heard ordering the headteacher to stop walking away from him. This incident is emblematic of how the school leadership crumbled in the face of the pupils' challenge. Instead of pushing back against the protests, the school issued an apology and praised the spirit of the protesters. Eventually, Smith backed down, too. Before he resigned, he had even agreed to remove the Union flag from outside the school and had reversed his planned policy changes.
Throughout the affair, those in charge seemed deeply disoriented over whether or not the protesters had a point. When the school's line on discipline was met with hostility from pupils and began to be tested, the leadership lost confidence in what it was supposed to stand for.
A similar process is taking place across the country. Attacks on the authority of schools are coming from their own staff, parents and pupils. Just as with Pimlico Academy, those running the schools in question are too readily acquiescing.
Earlier this year, when a religious-studies teacher showed cartoons of the Prophet Muhammad to his pupils at Batley Grammar School, protesters started to gather outside the school gates. After receiving threats to his life from Islamist fundamentalists, the teacher went into hiding. But instead of standing up for him, the school apologised for his actions and suspended him.
Earlier this month, Nonsuch High School for Girls acceded to demands from its LGBT sixth-form group to distribute advice on breast-binding to all pupils without parental permission.
Also this month, the executive principal of Harris Academy Tottenham was sent death threats. He is the subject of a petition calling for his resignation, which has been signed by over 6,000 people, following accusations by a former member of staff that the school is institutionally racist. In this case, the school leadership has issued a staunch defence of its headteacher. Such a display of institutional support in the face of woke uproar is notable by its rarity.
These stories show that schools have become the latest front in the culture war. This will be utterly corrosive for education. Heads and senior leaders cannot run schools if they constantly live in fear of pupils and teachers. If a handful of disaffected students know they have the power to bring learning to a halt, they can wreck the educational opportunities of hundreds of their peers.
Schools can only work properly if most of their pupils are happy to be there and their parents feel a sense of partnership with the teachers. If that precious link is severed, it takes years to restore it, and schools in tough areas can find it impossible to recover. We are going to need school leaders and parents who believe in education to stand firm. Even if — especially if, in fact — the kids start burning flags.
Gareth Sturdy is a physics adviser and former teacher.
To enquire about republishing spiked's content, a right to reply or to request a correction, please contact the managing editor, Viv Regan.