Trans ideology is warping our justice system
Sexual and violent crimes committed by men are being falsely attributed to women.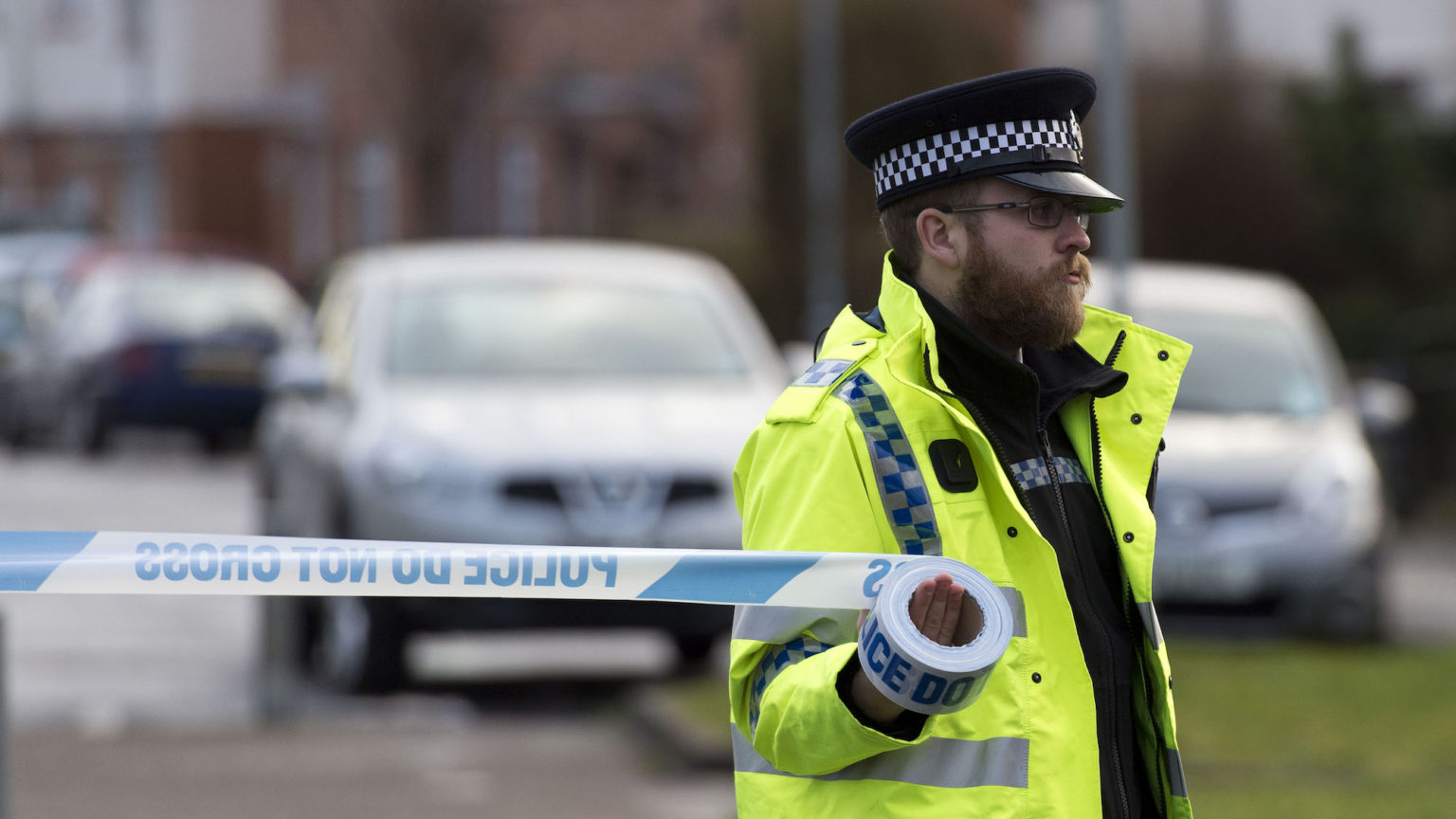 Singer Demi Lovato has this week been doing what celebrities do best: navel-gazing and making a drama out of it. Earlier this week, Lovato announced: 'I've been doing some healing and self-reflective work, and through this work, I've had the revelation that I identify as non-binary.' In the UK, Lavato's announcement was met with gushing praise across the meida, with few willing to admit that a non-binary 'gender identity' makes about as much sense as lady testicles.
Lovato apparently believes that she has the right to compel members of the public to refer to her as 'they' and 'them'. This is, of course, neither the way language nor biology works. But ultimately, does it really matter if some pampered American prat wants to be called 'they / them'? While my colleagues elsewhere in the media might disagree, I believe journalists ought not to let potentially hurt feelings interfere with the truth. Lovato is clearly a woman whether she likes it or not.
A world away from the Hollywood glitz, this week four offenders were held accountable for crimes including child abuse, bomb-making, accessing child-abuse images and breaching a court order following the sexual assault of a teenage girl. They are all men who identify as trans women and the media accorded them the same courtesy as Lovato.
The first was child rapist Jessica Brennan, known as Allan Brennan when he committed his offences. Brennan raped and abused children between 1998 and 2016. In court and in the press he was referred to by female pronouns. One of his victims said, 'I'm constantly haunted by what happened to me'. On Monday, Brennan was sentenced to 22 years in prison.
The second was Zoe Watts, previously known as Kyle Watts. Watts was a community-support officer with Lincolnshire Constabulary and a Unison equalities officer. He had been due to face trial this week. But on Tuesday, he admitted the charge of making an improvised explosive device.
Watts had a YouTube channel which included a video of himself swinging a baseball bat at a watermelon with the face of Germaine Greer on it. The famously plain-speaking Greer once said: 'Just because you lop off your dick doesn't make you a fucking woman.' It remains unknown what he was planning to do with the explosives and the cache of weapons that were seized by the police.
The third was Melissa Wilson, also known as Paul Wilson. On Wednesday, Wilson admitted breaching a sexual-harm prevention order. He has six previous convictions for 39 offences. Judge Swinnerton, sentencing, said: 'You have a lengthy and growing criminal record which revolves around your interest in indecent images of children and your repeated breaches of the orders which try to prevent you from accessing such images of children.'
The fourth was Chloe Thompson, previously known as Andrew McNab. Thompson was convicted of carrying out a sexual assault on a teenage girl in 2011, and was issued with a 10-year notification-requirement order to alert authorities to his whereabouts and activities. This week, he admitted that he had failed to notify the police of a TikTok account he had set-up using an alias, thereby breaching the requirement order.
It is exceptionally rare for women to be convicted of crimes such as those of Brennan, Watts, Wilson and Thompson – 98 per cent of those prosecuted for sexual offences are male, as are 93 per cent of those found to be possessing weapons. There is some evidence to show offenders who identify as trans women are more likely to have committed sexual offences. In 2017, The Sunday Times reported that nearly half of inmates in UK prisons who identified as 'transgender women' have been convicted of sexual offences. Recognising these sex-based patterns of offending is vital for policy and for the protection of the public. But the recording of crimes committed by men as if they were women threatens to significantly distort the figures.
On Monday, Labour MP Tonia Antoniazzi explained in parliament exactly why sex matters: 'When it comes to official records of offences, particularly against women and girls, we need accurate records of the biological sex of the victims and the perpetrators of crime, in addition to data on the gender identity of victims and perpetrators. Why then are police forces recording self-identified gender and not biological sex?' Antoniazzi also noted that at least 16 regional police forces record crimes according to the offender's preferred 'gender identity', not their biological sex, resulting in unreliable and misleading data.
One factor behind this may be that around 30 police forces currently pay influential transgender lobby group Stonewall for membership of its Diversity Champions Scheme. And Stonewall has campaigned for 'gender identity' to replace 'sex' in legislation.
Thanks to social media, the deluge of information we each now have to wade through makes accurate reporting more necessary than ever. And yet, you can't blame the public for turning away from mainstream sources. Broadsheet papers and national broadcasters insist on referring to people, whether celebrities or offenders, according to their preferred identity, not the reality of their sex. The news outlets that do this are following Independent Press Standards Organisation (IPSO) guidelines. These ask journalists to consider, among other things, whether they have 'used the pronouns the individual uses to describe themselves'. Following the guidance are links to various transgender lobby groups, including Stonewall, Mermaids and Press for Change.
Some men who identify as transgender do so because they suffer from internalised homophobia, others experience autogynephilia – a condition whereby men are sexually aroused by the thought of themselves as female. There is some evidence to suggest that the prevalence of trans pornography has led to larger numbers of men choosing to identify as trans women. Of course, it isn't politically correct to acknowledge this. We are supposed to believe trans women are all vulnerable and cruelly victimised. We are repeatedly told that a trans person hearing the 'wrong' pronoun might lead them to self-harm or to attempt suicide.
Demi Lovato is thousands of miles away from the four men in British courts this week and the people they hurt. But the lie that you can opt out of your sex extends far beyond magazine headlines – it affects each of our lives. For all her wealth and fame, Lovato can no more identify out of womanhood than the victims of Brennan, Wilson and Thompson can their victimhood. While in Lovato's case it might seem trivial, the decoupling of words from reality sets a dangerous precedent.
Conceding pronouns for the sake of politeness is not a neutral act. We must not sacrifice the truth to the fashionable conceit of gender identity.
Jo Bartosch is a journalist campaigning for the rights of women and girls.
To enquire about republishing spiked's content, a right to reply or to request a correction, please contact the managing editor, Viv Regan.