Transgenderism: a fetish that got out of hand?
Some trans women get a kick out of cross-dressing.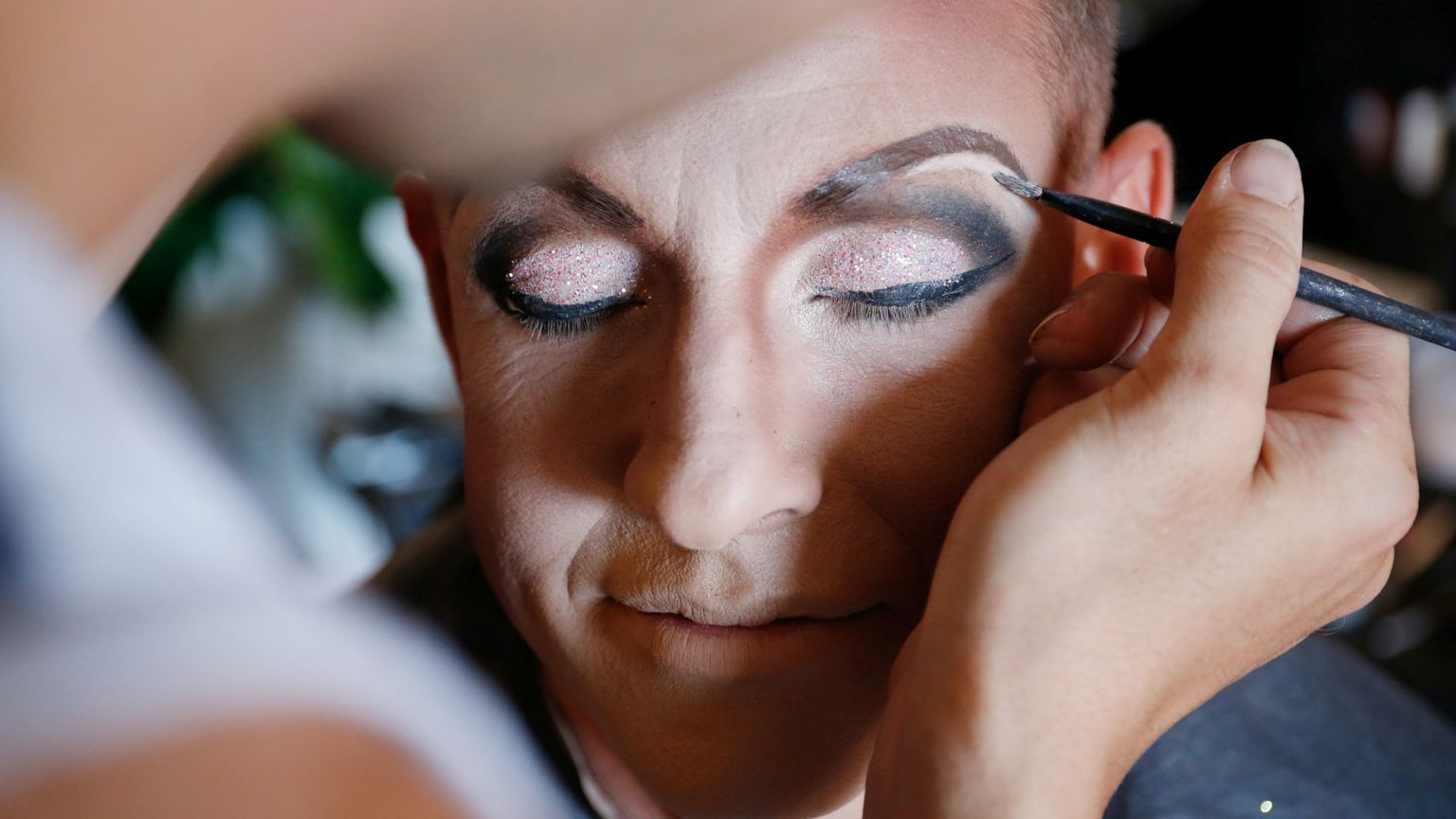 Some of my work involves investigating the fetid crevices of the internet, and like squeezing a pustulant spot what is revealed in the process is often both oddly compelling and gross. A case in point is Birchplace, a site with millions of users, describing itself as 'the home for transexuals, transgender, CDs [crossdressers], TVs [transvestites], trans-admirers, gay guys, kinksters, dominatrix, sissies, maids, petgirls, ponygirls and so much more!' Its shop advertises an eye-watering array of man-size heels and fetish clothing, with everything from adult baby wear to flasher macs in stock. It is very clear that however their clientele might identify, their sex and their sexuality is resolutely male.
Birchplace was established in 1995 and as such it predates both social-networking sites, readily available online pornography and the addition of the 'T' to the ever-expanding LGBT-WTF acronym. In 1995, the transgender Labour Party activist Eddie Izzard was a young comedian who proudly described himself as a transvestite and regularly quipped 'these aren't women's clothes, they're mine'. In 1995, there were no arguments over what a woman was and social media didn't exist to censor unfashionable viewpoints. In 1995, it was understood that a vanishingly small number of people suffered from gender dysphoria, and that they might need treatment. We knew that transsexuals were largely a subset of gay men, a disproportionate number of whom were prostituted and living in the more religiously conservative countries of the Global South. There was no suggestion that this was the same group as the kinky bank managers who swapped their suits for stilettos at the weekend.
From Carry On films to panto, cross-dressing has long been a part of male British culture. Transvestism is a very common fetish. Let's be honest, most women who have dated men will remember at least one who enjoyed wearing frilly underwear or was suspiciously quick to don a wig at Halloween. So long as it was behind the bedroom door, it didn't really seem to be a social issue. There might have been something self-indulgent about men's fetishisation of trashy underwear, but, all in all, if they felt sexy in bum-floss pants, even killjoy feminazis like me didn't really care.
The cross-dressers of today, however, are perfectly entitled to consider themselves an oppressed minority. They've been absorbed into the transgender ideology and therefore cast out of the discussion. Stonewall, the UK's largest LGBT lobby group, now explicitly includes those who cross-dress in their ever-growing glossary of 'trans' identities. But the difference between transvestites, cross-dressers and those who identify as transgender is a decidedly grey area. (It is safe to assume that women who wear trousers are not considered to be cross-dressers.) In my opinion, the common denominator is male sexual fantasy.
In this era of apparent sexual freedom, the suggestion that sexual arousal might be the reason behind the rising numbers of people 'coming out' as transgender is still strictly verboten. Perhaps I'm a cynic, but to my mind kink is a more convincing explanation than the trapped female 'souls' that Layla Moran MP claims to be able to see. A cursory glance at websites like Birchplace makes it abundantly clear that many of those who describe themselves as trans women get a stocking-clad kick from wearing feminine clothes in public.
But acknowledging the possible sexual driver for many of those who transition is directly at odds with the mainstream media narrative. Transgender women are almost always portrayed as victims, with late-transitioning white computer programmers in the Home Counties weaponising the deaths of Brazilian transsexuals to bolster their standing in the oppression stakes. This insistence of vulnerability plays into a sexist stereotype of femininity, and in my opinion is part of the fetish.
A case in point: self-styled 'defender of extreme pornography' and transgender activist Jane Fae has claimed that trans women are at risk from the likes of the allegedly 'transphobic' veteran broadcaster Jenni Murray. This is ludicrous. It is, after all, men who most often kill trans women.
Despite the phenomenon of 'Transgender Day of Visibility' trans women in the UK are no more likely to suffer violence than anyone else. Indeed, there is some evidence that suggests trans women are more likely to be sexual predators than other groups of males: it is estimated that around 40 per cent of trans women in prison have been convicted of sexual offences. This isn't to demonise men who identify as women, but rather to explode some of the myths of victimhood and not shy away from the sexual element of transgenderism.
To my mind, there is no doubt that the rise in availability of online porn and the huge growth in the numbers of men identifying as women are linked. Anyone who doubts this would do well to look at the research of transsexual Miranda Yardley, who has written extensively on the phenomenon of autogynephilia, the sexual arousal some men experience when thinking of themselves as women. Those seeking a more academic yet accessible approach should read the lesbian feminist scholar Professor Sheila Jeffreys, who pithily describes transgenderism as 'a men's sexual-rights movement'.
Brave transgender pioneers who have found their identities on sites like Birchplace are paving the way for the human pups (men who wear latex and pretend to be dogs), and the human dolls (men who wear latex and pretend to be dolls), to be accepted in public. Spineless organisations like Stonewall are turning a blind eye to what are the often explicitly sexual reasons for men transitioning. A subsection of creepy men are using a movement that was conceived to stop discrimination against persecuted minorities to cloak their desires, and to force their fetish on the public.
Jo Bartosch is a journalist campaigning for the rights of women and girls. Follow her on Twitter: @criticalsisters.
To enquire about republishing spiked's content, a right to reply or to request a correction, please contact the managing editor, Viv Regan.