Why even Holocaust denial should not be censored
Hate speech must be free speech, because free speech is how we defeat hate.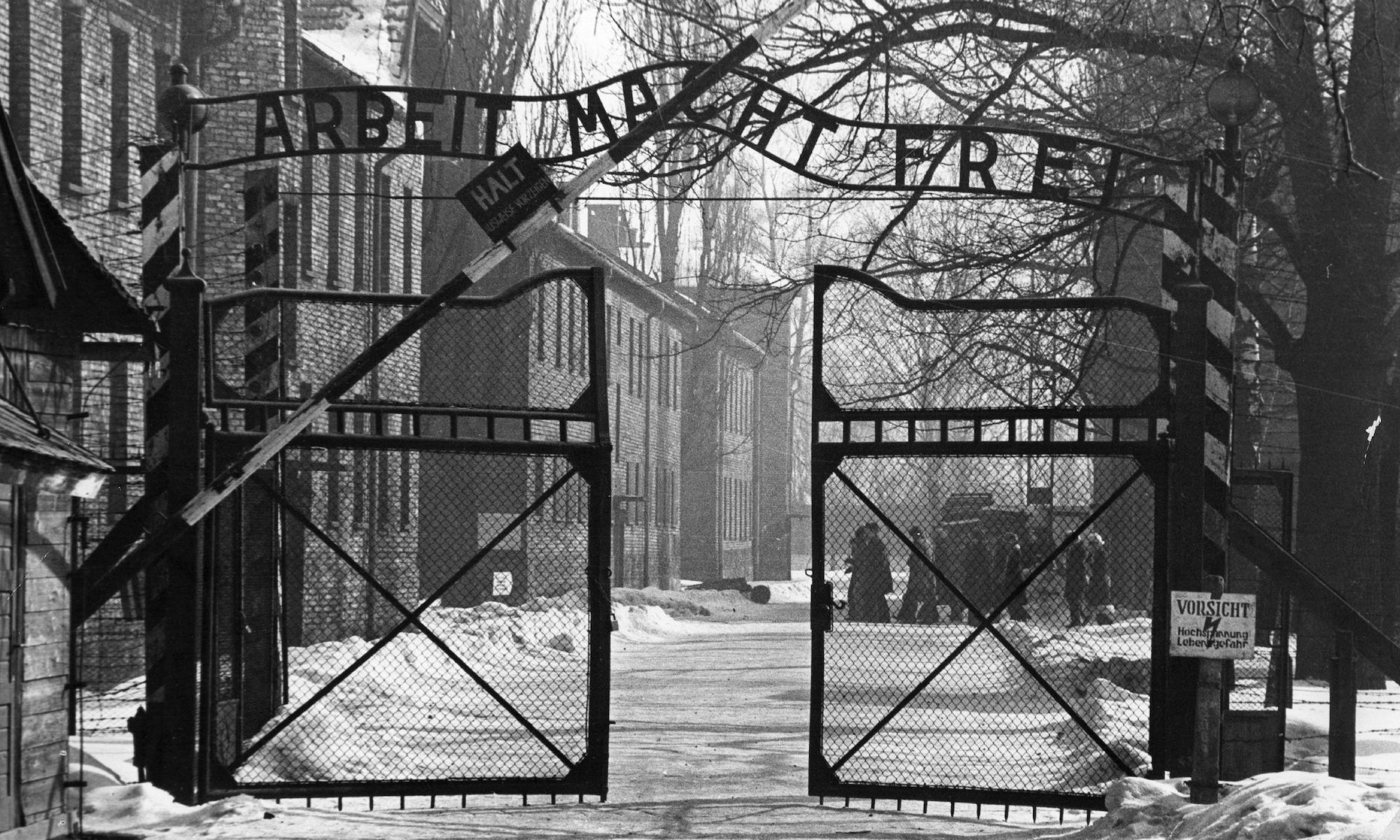 The Tories claim to be waging a righteous war for freedom of speech in universities. The Queen's Speech this week included the government's pledge to strengthen the legal duty placed on universities to uphold open debate on campus and to extend this duty to students' unions. Ministers have thankfully realised that universities in which trans-sceptical academics have to be given a security detail, in which Christian social-work students are expelled for expressing their beliefs on Facebook, and in which politicians as boring as Amber Rudd can be No Platformed, are in serious trouble.
But it seems the Tories still don't actually grasp what free speech is and why it is so important. Take the row that broke out this week over Holocaust denial. Universities minister Michelle Donelan was slapped down by No10 for suggesting that the new law would protect even David Irving's right to speak on campus. In an interview on BBC Radio 4, she was asked whether Holocaust deniers would be able to seek redress if they were No Platformed. She said yes – provided that they weren't 'straying into racism or straying into hate crimes'. After an outcry, the prime minister's spokesman said that 'Holocaust denial is not something that the government would ever accept'. Education secretary Gavin Williamson told the House of Commons that the legislation will 'never, never, never protect Holocaust deniers, because that is something that should never and will never be tolerated'.
Of course the government is only proposing that free speech be upheld by universities 'within the law'. And the UK has various laws against hateful, racist speech. The line Donelan was trying to sketch out there – you can deny the Shoah so long as you don't do it in a racist way – may have sounded faintly ridiculous. But it reflects some of the moral and legal ambiguity where this particular issue is concerned. While there is no explicit prohibition on Holocaust denial in the UK, as there is in Germany, Austria, Israel and elsewhere, some of those who have dabbled in it have been prosecuted under our laws. One such case a few years ago is believed to have set the precedent that Holocaust denial expressed online is 'grossly offensive' and therefore illegal under the Communications Act.
These are the problems you run into with the concept of hate speech. We all think we know it when we see it. It goes without saying that Holocaust denial is vile, wrong and anti-Semitic. But one man's hate speech is another man's firmly held conviction. The silencing of trans-sceptical feminists has quite rightly become a major flashpoint in the campus free-speech wars. That left-wing women are being No Platformed and physically intimidated for daring to believe there is such a thing as biological sex shows how far down the rabbit hole we've tumbled. That in the space of 10 years or so we've gone from No Platform for Fascists to No Platform for Feminists vindicates the point that censorship, wherever it is allowed, grows like so much fungus. But those who rage against so-called TERFs genuinely believe they are as hateful and wrong as a Holocaust denier.
The Tories' universities free-speech fightback probably won't work on its own terms. The problem here, as their own policy paper readily concedes, is more cultural than it is procedural. There is a climate of intolerance within these institutions that would persist even if it was more difficult for a students' union to formally ban someone. Just as in America, where public colleges are bound by the First Amendment, mobs and intimidation would take the place of official bans. But the more fundamental problem with it all is that upholding freedom of speech 'within the law' is something of a contradiction in terms, given so many of our laws undermine freedom of speech. This is part of what makes the Tories' efforts on campus a bit confused and tepid.
What so few people in mainstream British politics seem to understand is that free speech is for everyone or it is for no one, and that extending freedom even to those we hate is actually a positive, progressive thing. This is not to say that racists, misogynists or homophobes have anything enlightening to say. Rather that it is only through letting such people air their nonsense that we are able to understand, debate and demolish them in public and guard against anyone else being won over by their ideas. It forces us to articulate why what they're saying is so wrong and dangerous. Free speech means fighting bigoted ideas, rather than pretending they do not exist. Hate speech must be free speech, because free speech is how we defeat hate. Until we grasp that nettle, censorship will continue to reign on campus – and everywhere else.
Tom Slater is deputy editor at spiked. Follow him on Twitter: @Tom_Slater_
Picture by: Getty.
To enquire about republishing spiked's content, a right to reply or to request a correction, please contact the managing editor, Viv Regan.