It's time to give our vaccines to India
Now we have vaccinated the most vulnerable, let's prioritise saving lives.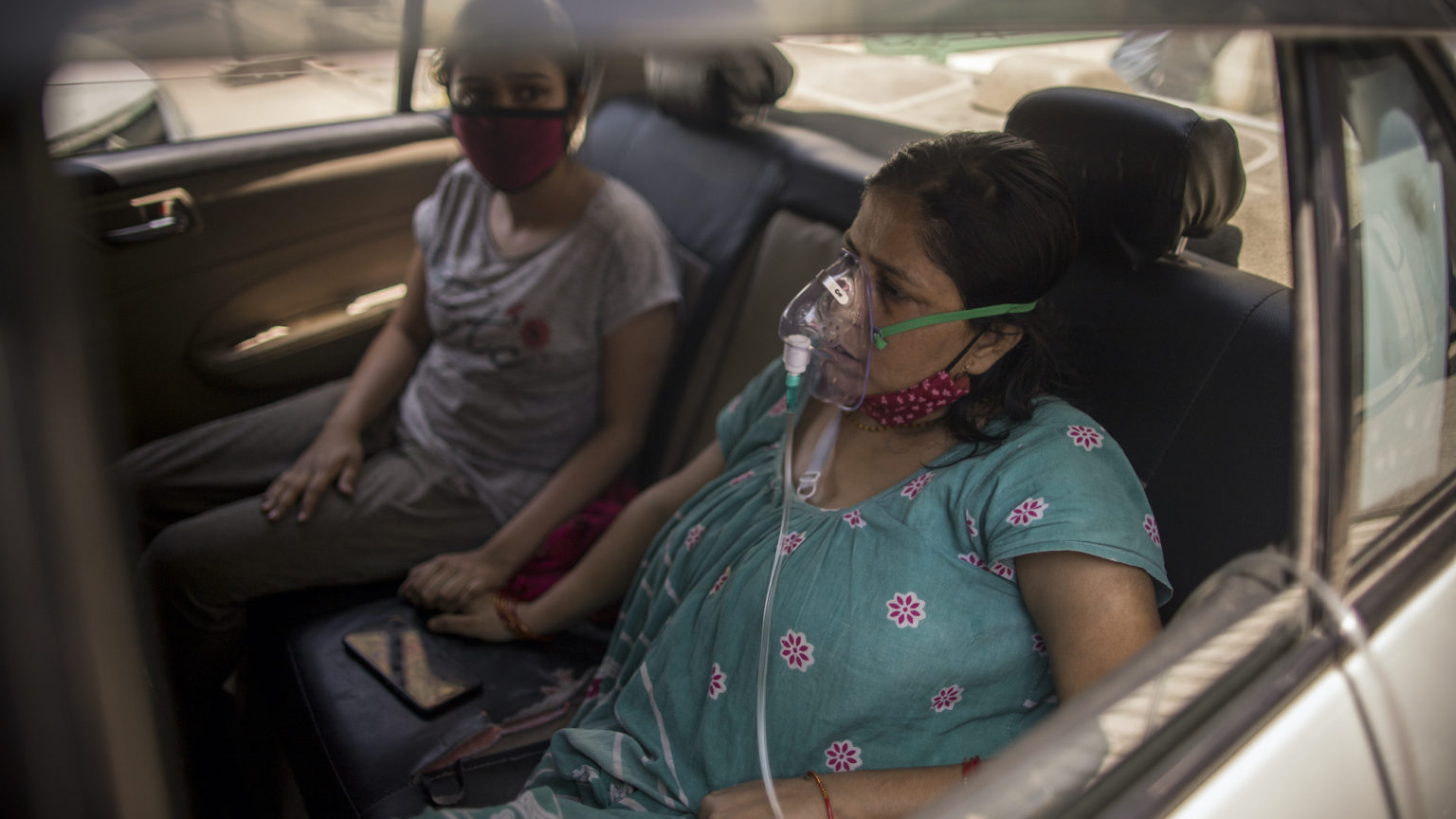 India's second wave of the coronavirus is surpassing a number of grim global milestones. Every day for the past five days, it has set a new global record for daily case numbers: today it surpassed 350,000 in a 24-hour period. Nearly 3,000 are dying every day, too, and this is certain to rise.
India is simply not developed enough to guarantee the standards of healthcare – whether the supply of beds, drugs or oxygen – or to provide the kind of testing regime that is possible in the developed world. Patients going both untested or untreated means that people are dying preventable deaths, and that deaths are almost certainly being undercounted.
India needs the world's help, but the response has so far been pitiful. The UK government is trying to present itself as generous by sending 495 oxygen concentrators, 120 non-invasive ventilators and 20 manual ventilators.
Until it was cancelled last week, Boris Johnson had been planning a major trip to India, with the top prize of a UK-India trade deal. Prior to this, the UK had been lobbying the Indian government to release vaccine doses from the Serum Institute of India, the world's largest vaccine manufacturer.
A week is a long time in the Covid pandemic. On Sunday, Angela Merkel announced that Germany would start urgently preparing a 'mission of support' without offering any concrete details. But last Thursday, just three days prior, Merkel was admonishing India for failing to deliver medical supplies to Germany. 'Of course, we have only allowed India to become such a large pharmaceutical producer in the first place… in the expectation that this should then also be complied with. If that is not the case now, we will have to rethink', she arrogantly warned.
The US had, until this week, maintained an export ban on certain raw materials needed for vaccines to India, depriving it of vital supplies and preventing it from scaling up vaccine production. America is also sitting pretty on tens of millions of doses of the AstraZeneca vaccine. Calls to send these to parts of the world still struggling with Covid have fallen on deaf ears.
As world leaders largely ignored the growing crisis in India, fanatical Covid-watchers in the West have turned it into a morality tale. Leading the charge has been the Guardian, fretting over India's 'descent into Covid hell', complete with photos of men in hazmat suits looking as if they are being engulfed by rising flames. The author describes the 'sea of jostling, maskless faces' to evoke the uncivilised disease-spreading masses.
The Western criticism of the Indian government's pandemic failures seems almost tailor-made to teach British and American audiences a lesson. The Times, for instance, bemoans prime minister Narendra Modi's 'hubris, complacency and nationalist politics' for leading India 'out of lockdown and into a Covid apocalypse'. It quotes approvingly a government critic blaming 'populism' for the rising surge in cases.
With no more Covid apocalypse at home, the grisly tales of overwhelmed morgues and funeral pyres from the mysterious east have become the latest justification for continued restrictions. 'The pandemic punishes hubris', insisted the FT's Gideon Rachman. After admonishing the Modi government for exporting too many vaccines, apparently due to excessive 'national pride', he warns that Britain's borders are too lax and that our vaccine success could create 'a dangerous relaxation' this summer. India 'behoves us all to be vigilant', nodded Channel 4's Jon Snow sagely.
Others pointed to the Indian surge to denounce those protesting against lockdown in London at the weekend. One Zero Covid fanatic screeched: 'While people die by the tens of thousands in a former colony (India), anti-mask / lockdown and Covid deniers in London protest selfishly and shamelessly.' Guardian columnist Owen Jones felt there was an 'obscene' contrast between people protesting against restrictions in nearly Covid-free Britain and India being 'overwhelmed' by 'human catastrophe'.
India has become a stick to beat anyone who wants normal life back. We are now implored to ignore Britain's sustained decline in Covid cases and ongoing vaccine rollout and to continue lockdown or keep our borders closed because of a tragedy unfolding some 4,700 miles away.
Over half of the whole UK population has now received a first dose of the vaccine, while 12.6million have been given their second dose. Those who are most vulnerable — who account for 99 per cent of all deaths from Covid — are well and truly protected. India has chalked up an impressive-sounding 140million first doses, but this is just 8.47 per cent of its population of 1.4 billion. India needs all the vaccines it can get. Letting it use the ones produced in its own factories might be a good start.
Up to this point, Britain's vaccination crusade deserved nothing but praise. But with talk of vaccine passports, which are being held out as the only way to relax social distancing, alongside the prospect of vaccinating young children for very little discernible health benefit, we can no longer honestly claim that the vaccines are being put to best use in terms of saving the most lives.
It is time for Britain both to open up and to start giving away our surplus vaccines to wherever they are most needed. But we can't do that until we acknowledge that it is safe to leave lockdown and get back on with our lives. So long as the government and its pro-lockdown critics talk up the risk of a post-vaccination bloodbath, it will be politically impossible to do what is necessary to save lives elsewhere.
To enquire about republishing spiked's content, a right to reply or to request a correction, please contact the managing editor, Viv Regan.