Vaccine passports will divide society
This dangerous measure would turn the unvaccinated into an underclass.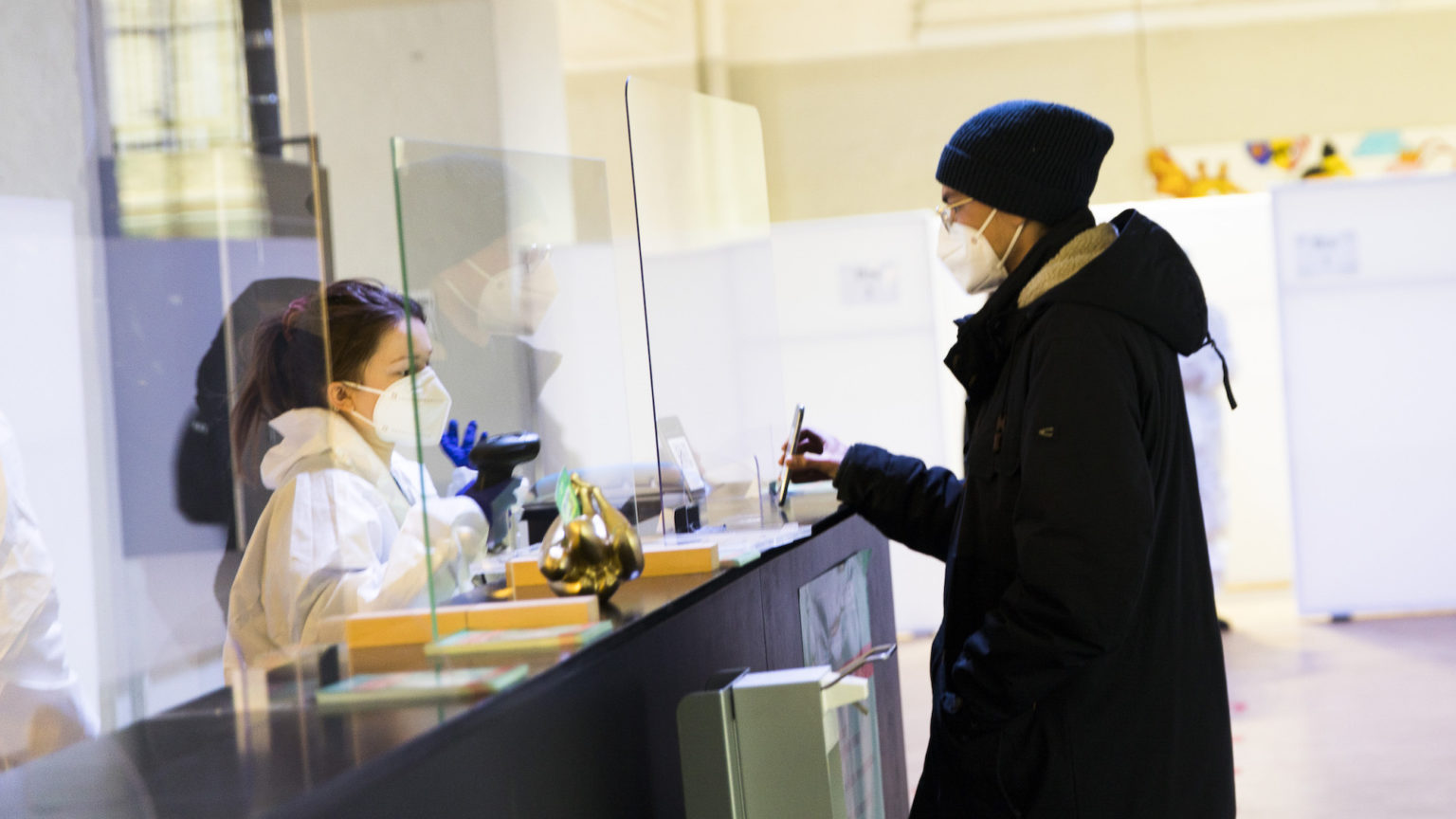 The European Commission has proposed creating a 'Digital Green Certificate' for the EU. If approved, member states may, at their own discretion, use it to exempt inbound travellers who have proof they have been vaccinated for coronavirus or have acquired natural immunity from testing and quarantine requirements.
The UK and several other European countries are also seriously considering introducing vaccine passports for domestic use. This would mean requiring proof of vaccination or test status as a condition for access to a range of social and cultural venues and events, such as cinemas, concerts, sports and restaurants. Meanwhile, France has already trialled a vaccine-passport scheme for travellers to two of its overseas territories.
At first glance, some form of vaccine passport, whether for domestic or international use, may seem like a sensible and elegant way to minimise the spread of Covid. If correctly implemented, it could guarantee that the vast majority of people who get on a plane or enter a venue are not currently infectious with Covid.
However, the introduction of vaccine passports into everyday life raises profound ethical and legal questions, not least because it would introduce a conspicuous and unprecedented form of social discrimination. It would produce a two-tier society in which those who can provide proof of immunity can travel more easily and get privileged access to social events – while the 'undocumented' must incur the inconvenience and cost of recurrent Covid testing for access to a large swathe of life's pleasures.
A supporter of vaccine passports might argue that they are not entirely unprecedented. After all, in some countries it is already standard practice to require proof of vaccination against diseases such as yellow fever. And you could say that the type of discrimination involved is more than justified by the protection from a deadly virus that it confers on society.
Neither of these claims, however, is likely to dispel people's misgivings. To begin with, though some countries do require visitors to have proof of vaccination against certain diseases, this traditional form of vaccination requirement affects a very small fraction of the population. It is not associated with routine social activity.
Also, the people who need protection from Covid are the elderly and those who suffer from significant health complications like diabetes, heart conditions and obesity. The risk Covid poses to life and health is highly concentrated among these groups. The public at large is less at risk. In the US, 94 per cent of all Covid deaths have been among people with comorbidities, and 80 per cent have been among the over-65s. Therefore, there is no compelling medical case for a universal vaccination requirement. We can just provide the jab to those who are vulnerable and therefore have stronger personal motives to accept it – voluntarily.
But vaccine passports are not only unnecessary to manage Covid risk. They are also likely to be ineffective at reducing infections. The place with the highest Covid transmission rate is households. For every social encounter that could spread Covid which is prevented by vaccine passports, there are therefore likely to be hundreds, even thousands, that are not. Overall, a passport scheme would be unlikely to change the fundamental dynamics of a disease that is already globally endemic.
These considerations suggest that the net benefits of a Covid vaccine passport for protection of life and health, whether in international travel or in social life, would be marginal. It is hard to see how these marginal gains could justify the significant ethical, social and political hazards of such a scheme.
The first and most obvious ethical hazard relates to the issue of informed consent to medical treatment and experiments – a right firmly entrenched in international law and medical ethics. While vaccine passports would not directly mandate vaccination, they would make social life and travel significantly more burdensome for those who opt, for health reasons or on conscientious grounds, not to get vaccinated. This would place significant social and legal pressure on citizens to submit to having a medical procedure they might not consent to.
Secondly, a vaccine passport would involve a fundamental transformation of the way we socialise, authorising venue owners, event managers and airlines to exclude unvaccinated clients or have them engage in repeated, intrusive PCR or antigen testing. Those who opt out of vaccination programmes might well find themselves becoming a new social 'underclass': not of race, national origin or economic status, but documented immunity status.
By excluding the unvaccinated from full and equal social participation on arbitrary and disproportionate grounds, immunity certificates risk leading to resentment and division, public unrest and political instability. Only time will tell if vaccine passports become the 'new normal' – and just how severe and far-reaching the discrimination they will unleash will be.
David Thunder is a Ramón y Cajal researcher and lecturer in political philosophy who lives and works in Pamplona, Spain.
Picture by: Getty.
To enquire about republishing spiked's content, a right to reply or to request a correction, please contact the managing editor, Viv Regan.