Scottish Brexiteers must be ignored no longer
Restore Scotland will give a voice to the Scots who want independence from both Westminster and Brussels.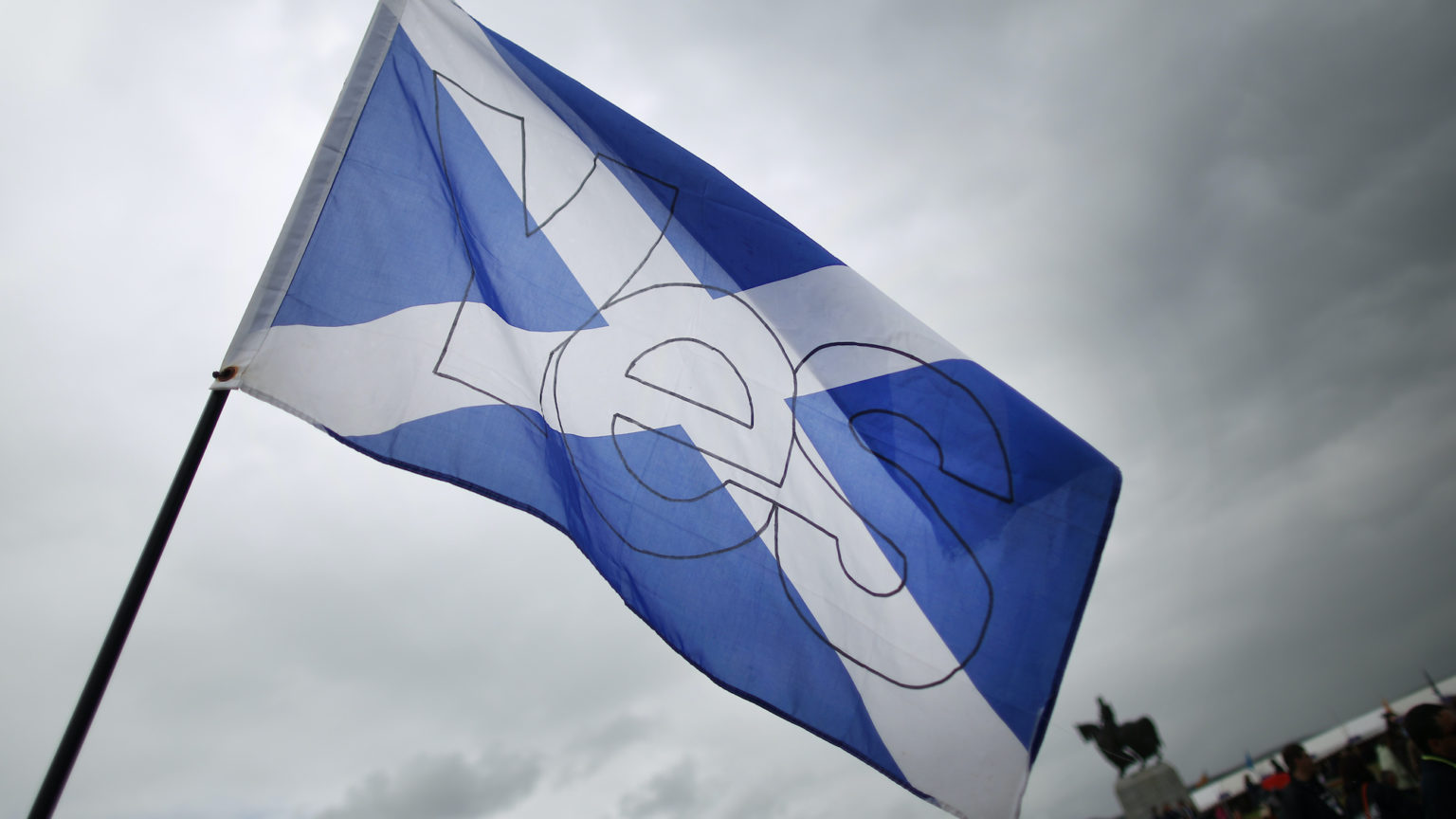 On Thursday 6 May, the people of Scotland will flex their democratic muscles to elect their representatives in the Scottish parliament for the next five years. In a recent spiked article, Alastair Donald referred to a new party – Restore Scotland – which is committed to political independence from Westminster and Brussels, advocates for individual liberty and passionately opposes the increasingly authoritarian drift of the Scottish National Party (SNP).
With a fortnight to go, Restore Scotland has published its manifesto. It makes various commitments, including repealing the Hate Crime Act, ending mass lockdowns and opposing EU readmission. As one of its co-founders and candidates in this election, I believe Restore Scotland has a unique and overdue offering for the Scottish electorate.
In 2019, spiked commissioned me to write an article on Eurosceptic Scottish nationalists. In that piece, I explored the Eurosceptic heritage of the SNP and interviewed high-profile former members, all of whom now support Restore Scotland. One of those was former SNP deputy leader Jim Fairlie, who told me last week: 'As a traditional nationalist, I believe in independence. But the SNP offer subservience – not independence – and this is where Restore Scotland has something to offer.'
Scotland is awash with unionists. If you want Westminster retention, you have the Scottish Conservatives, Scottish Labour and the Scottish Liberal Democrats. And if you want EU readmission, you have the Scottish National Party and the Scottish Greens. Even Alex Salmond's new Alba Party committed last weekend to joining EFTA and the EEA, which former Conservative MEP Daniel Hannan once accurately described as simply 'a waiting room for the EU'. In Scotland, it feels as if the battle for Brexit rages on.
I am, first and foremost, a democrat. I accepted that my side lost in the 2014 referendum. The SNP, by contrast, only affirms democracy when it wins. Its leaders did not complain about the 2015, 2017 or 2019 General Elections when they returned a majority of Scotland's MPs to Westminster. They never fail, however, to declare that 'Scotland voted to stay in the EU' in 2016, while overlooking the fact that Scotland also voted to remain in the UK just two years earlier, which affords irrevocable democratic legitimacy to leaving the EU.
But Scotland is not a 'Remain' country, anyway. Fishing communities throughout Banff and Buchan in Aberdeenshire, Whalsay and South Unst in Shetland and Lossiemouth in Moray decisively rejected the EU in 2016. In 2017, some of these areas also returned the highest number of Conservative MPs in Scotland since 1983. In Scotland, there was virtually no visible Leave campaign. And yet, against all odds, Leave earned over one million votes. To have SNP spokespeople present Scotland as a homogenous bloc of Europhiles does not wash.
To give the Remain campaigners credit, their prophesies of economic oblivion were not wrong. If we lived in a proverbial game of Cluedo, they only failed in relation to the murder suspect, murder weapon and murder scene. You do not need Angela Lansbury to identify the pandemic as the driving force of our current economic problems.
Yet Brexit has still had many upsides. Even the Leave campaign did not expect the value of sterling to reach a 20-year high against the US dollar, and a three-year high against the Euro, only three months after officially leaving the EU. The UK is signing trade deals with non-EU countries like there's no tomorrow – rolling over deals that were in place while we were in the EU, but also striking out further. If only the Scottish government could open its eyes to the economic prize of operating globally outside the EU.
The UK government's decision to avoid the EU vaccine programme in favour of a more agile approach was wise, too. Last month, under the headline 'Europe's vaccine disarray', the usually Europhile Financial Times wrote: 'The EU's faltering vaccination campaign has been hamstrung by a botched central procurement process, supply shortfalls, logistical hurdles and excessive risk-aversion from some medical regulators.' Personally, I think they were too easy on EU bureaucrats and European politicians.
Thankfully, one month on, the Sunday Telegraph reported that 'Europe's vaccination rollout is taking off'. The article said: 'Mrs von der Leyen has set a target of inoculating 70 per cent of the adult population by the end of the summer.' As the UK is set to surpass that target by the end of next week, we are beginning to reopen, while Germany, France and Italy still languish in strict lockdowns and face a third Covid wave. The pandemic, at least, is evidence of the political efficacy of independent thinking.
To be clear, the SNP will almost certainly emerge victorious from the forthcoming election. But its vice-like grip on Scottish politics is beginning to unravel and its illiberalism is becoming increasingly visible to an observant electorate. The need for a political voice to represent the overlooked and unrepresented one million Scots, to advocate for the prize of a truly sovereign, independent and globally focused nation, could not be more clear. Thankfully, an advocate for true independence now exists.
To enquire about republishing spiked's content, a right to reply or to request a correction, please contact the managing editor, Viv Regan.