Now anti-lockdown posters are being censored
JCDecaux has refused to display posters highlighting the harms of lockdown.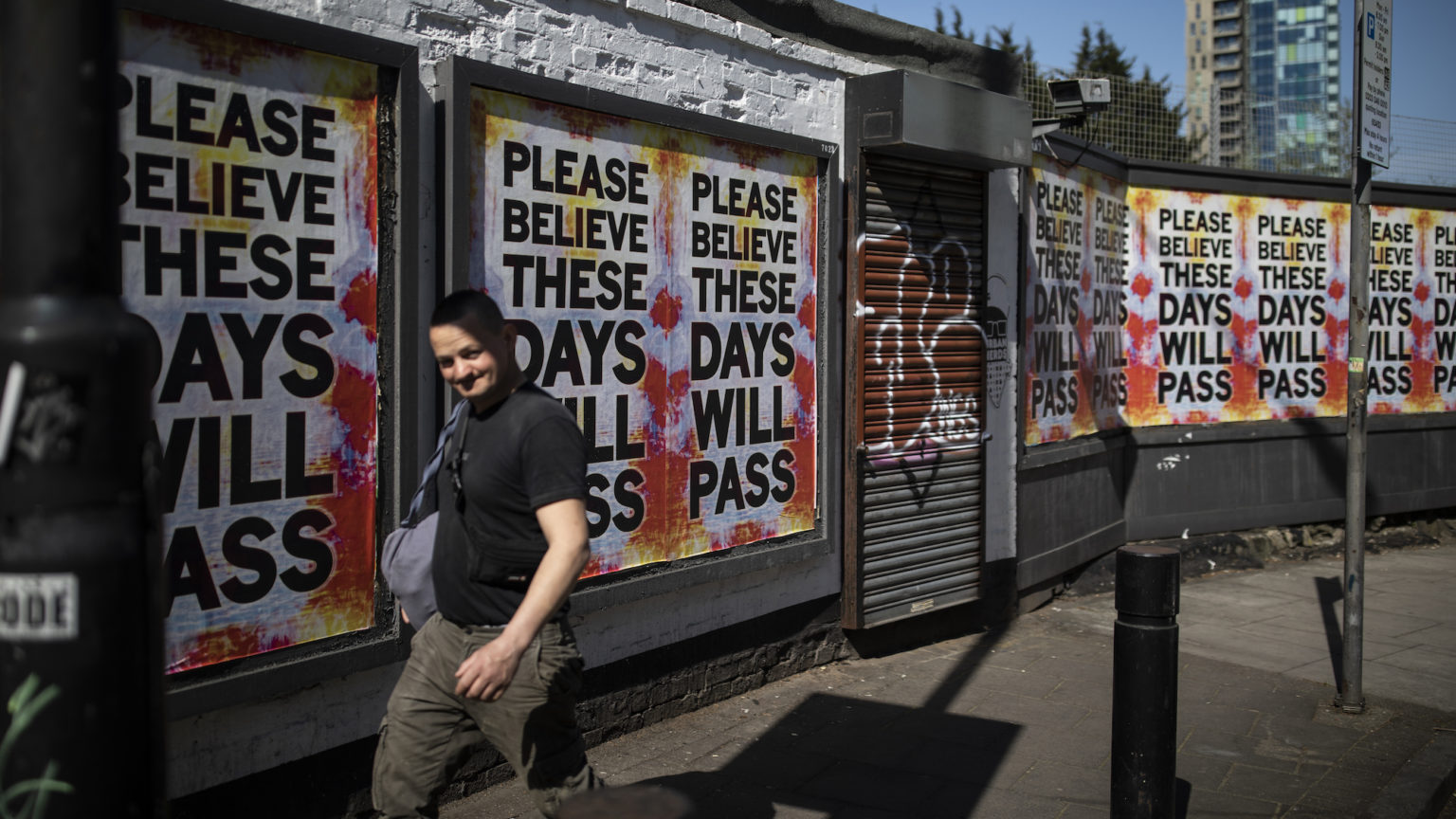 JCDecaux, the largest poster company in the world, has refused to print a poster calling for an end to the lockdown and the Covid 'campaign of fear'.
Poster Banned As "Political", the Wrong Kind of Political – Guido Fawkes https://t.co/FEvBu6qlpL

— Luke Johnson (@LukeJohnsonRCP) March 23, 2021
Recovery, the British business group pushing for society to be reopened, wanted to run a poster highlighting lockdown's dire toll on mental health. But JCDecaux declared that 'due to the political undertones within the messaging of the artwork we are unable to run this campaign'. Trafford Council has also refused to run the poster at a digital advertising site in Salford on the same grounds.
But as Guido Fawkes has pointed out, JCDecaux has run numerous political advertising campaigns in the past – including the government's Covid messaging. The real issue is surely not that Recovery's poster was 'political', but that it challenged lockdown.
Opposition to lockdown policies has regularly been censored over the past 12 months. Google pushed the anti-lockdown Great Barrington Declaration – which called for an end to general restrictions and for focused protection of the vulnerable – down its list of search results last October, instead presenting users with articles criticising it. And Facebook even deleted the Declaration's page in February this year. YouTube (owned by Google) has also censored sceptical voices, including scientists and journalists. Any view which challenges World Health Organisation guidance is defined as 'misinformation' and is liable for censorship.
We have to keep reminding ourselves that lockdown encompasses some of the most authoritarian measures ever enacted in a liberal democracy. It has had disastrous effects on mental and physical health, the economy and much else besides. So why does every major platform – from Big Tech to advertising companies – treat any attempt to highlight its harms as beyond the pale?
We need to stand up to this lockdown on dissent.
To enquire about republishing spiked's content, a right to reply or to request a correction, please contact the managing editor, Viv Regan.