Facebook is silencing debate on lockdown
Two of the scientists behind the Great Barrington Declaration on their brush with Big Tech censorship.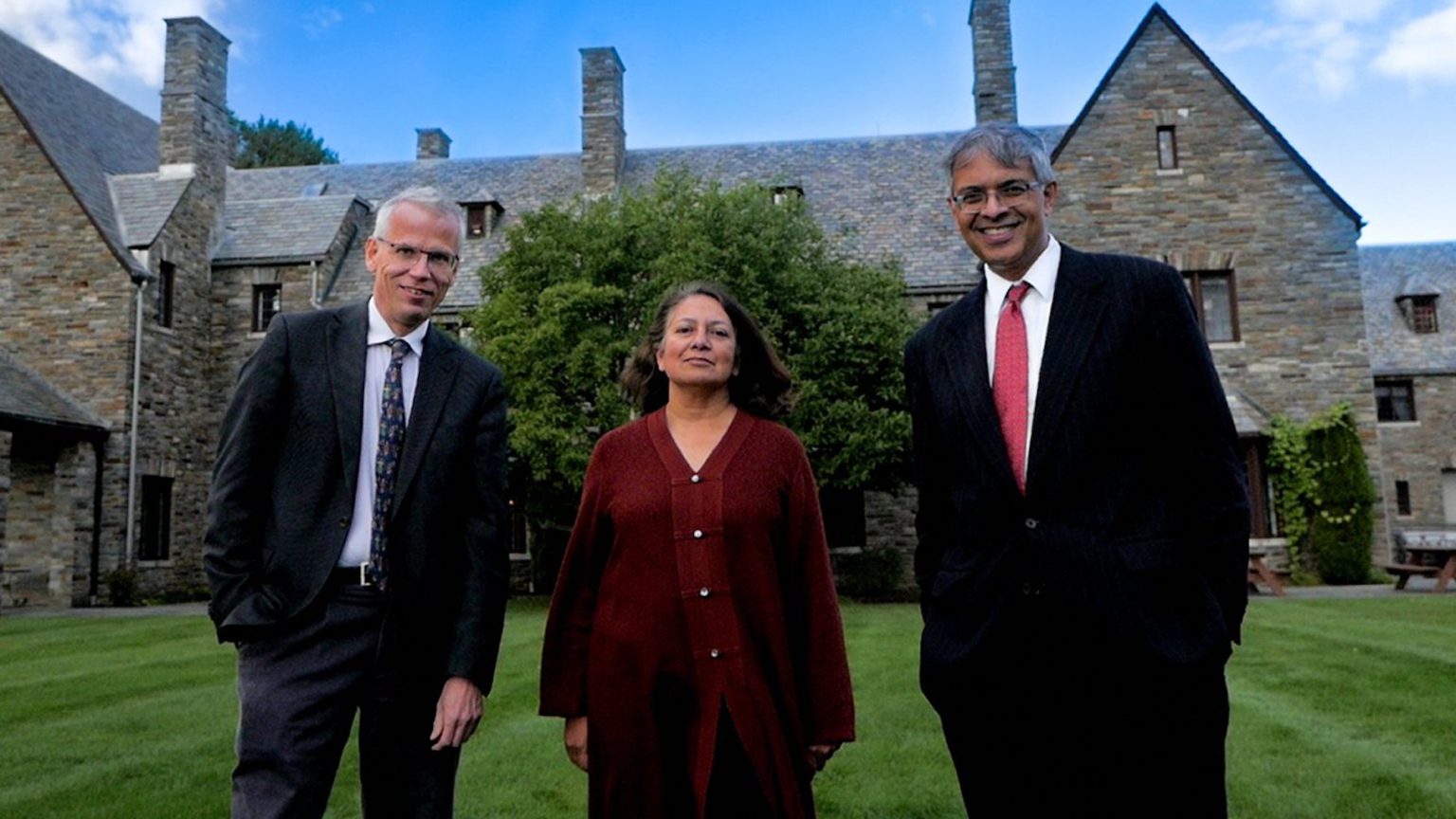 On 2 February, we put up a post in favour of the Covid vaccine on the Great Barrington Declaration (GBD) Facebook page. We, as two of the primary authors of the GBD, are firmly in favour of voluntary vaccination, using vaccines that regulatory authorities have carefully evaluated and approved for use. Our post argued for prioritising the elderly for vaccination against Covid-19 as a tool for the focused protection of this vulnerable group. It generated a vigorous debate in the comment section among people against the Covid vaccines and people who agreed with us.
On 4 February, without warning, Facebook deleted the entire Great Barrington Declaration (GBD) page. The only explanation it provided was that the page violated its 'community standards', but it did not specify what standards the page violated. A week later, again without any explanation, Facebook restored the page.
The Great Barrington Declaration, now signed by tens of thousands of scientists and physicians, proposes a radically different approach to the Covid epidemic that eschews lockdown in favour of focused protection of the vulnerable. Many governments worldwide have adopted elements of our approach by prioritising the elderly living in nursing homes for vaccination and expanding the set of permitted activities (such as schooling) despite rising cases.
Other governments have adopted draconian lockdowns – including forced quarantines for the healthy and extended closures of schools and businesses – to address the epidemic. In many places, this lockdown strategy has successfully protected the zoom class, who can work from home without losing their jobs, while exposing the working class and the vulnerable to Covid infection.
Given the stakes, the scientific debate between lockdown and focused protection is of intense interest to nearly everyone on the planet. As co-authors of the Great Barrington Declaration, we are admittedly partisans in this debate. However, we recognise that these are complicated topics that require the open engagement of many minds, even those who disagree with us, to arrive at the truth. For good reasons, the Enlightenment enshrined free scientific inquiry as a primary good. A tolerance for contrary argument is essential if we are ever to exit the intellectual cul-de-sacs we inhabit.
Well, okay, fine, the reader may be thinking. Maybe Facebook made a mistake in suppressing the Covid-lockdown debate, but it recognised its error and corrected the problem within a week. Plus, there are other venues for the scientific debate to take place. What is the harm?
First, for many people, Facebook is a primary source for their news; Facebook banning content has at least a temporary effect on the information they see and the thoughts they have. Second, as should be evident from the debate over vaccination policy that preceded the Facebook ban, the Great Barrington Declaration site itself is followed by people with a diverse set of opinions on key aspects of Covid policy. Shutting down the site led many people to leave the page and closed one of the few venues where civil and open discussion between people with differing views happens on these topics. Most Covid-related policy discussions occur in closed environments, where people and scientists speak with those who already agree with them. The GBD Facebook site is an exception worth preserving.
Third, and most importantly, even a temporary ban imposes reputational harm to the shuttered site and the people behind it. For good or ill, Facebook has taken upon itself the role of hall monitor, and those who violate its editorial standards lose credibility in the eyes of many. The question is whether Facebook deserves its role as arbiter of questions of science and science policy. What are the scientific credentials of the people who censored the site, or (perhaps more relevantly) of the engineers who wrote the algorithms that censored it? Do they really have the omniscience to know that imprinting a scarlet letter on the GBD is good for our society?
Economists have a handy rule of thumb that it is more accurate to infer what people value by their actions and choices rather than from their words. It is useful to apply this rule here, especially since Facebook has not explained its actions beyond its invocation of 'community standards'. First, Facebook is undecided on whether to permit open scientific debate on its site, at least concerning Covid policy. Second, since it was a pro-vaccine post that preceded the ban, perhaps Facebook community standards oppose the Covid vaccines or at least prioritising vulnerable seniors to receive them?
Facebook, like nearly every company whose success depends on the extensive use of its online services, stands to benefit financially from extended lockdowns. Though this pecuniary motive may not have played a direct, conscious role in its censorship of the GBD site, it certainly must have played some role in its editorial policies and 'community standards'. Facebook clearly does not know how to use the power it wields to shape public understanding of science responsibly.
The impulse by those who wield the power to suppress their adversaries' words and ideas stretches back to at least Cain and Abel. This power is usually exercised by repressive regimes, like Mao's, who sent his Red Guards house to house during the 1966 Cultural Revolution to find and burn books that espoused the old, dangerous ideas opposed by the Communists. Religious and political considerations typically motivate the censors, which often include non-state actors. What is new in the world today is ostensibly progressive technocrats enthusiastically censoring scientific discussion and debate.
Jay Bhattacharya is professor of medicine at Stanford University.
Martin Kulldorff is professor of medicine at Harvard University.
To enquire about republishing spiked's content, a right to reply or to request a correction, please contact the managing editor, Viv Regan.