We must never give up our freedom again
Photographer Laura Dodsworth reports from Saturday's anti-lockdown protest.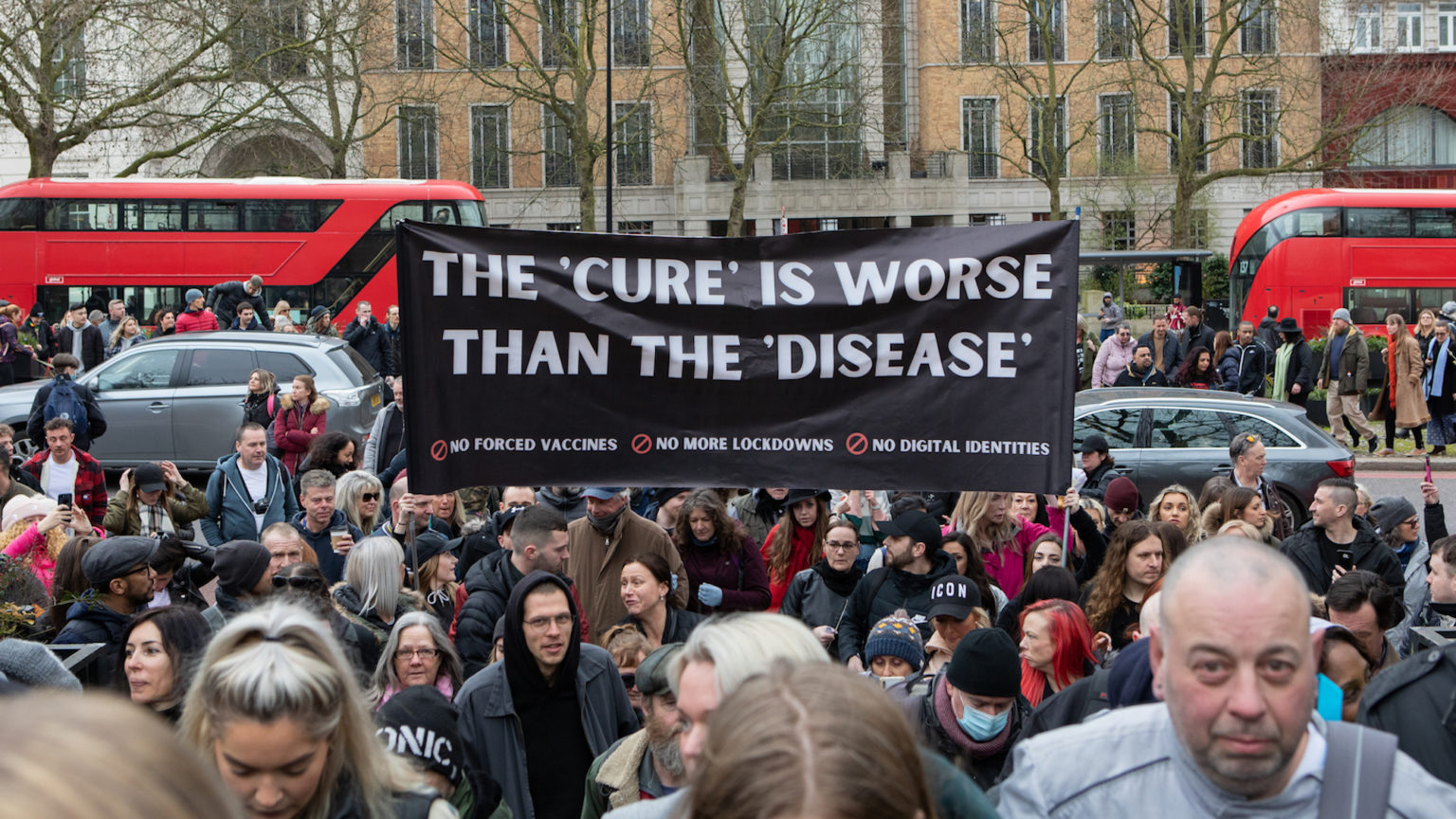 Thousands of people peacefully protested in London on Saturday at the anti-lockdown 'freedom rally'. They marched from Hyde Park to Oxford Street, to the Thames, Trafalgar Square and parliament. I went to cover the protest. While estimating crowds is a challenge, there cannot have been fewer than 20,000 people there at the most conservative estimate. Some people think it may have been over 50,000.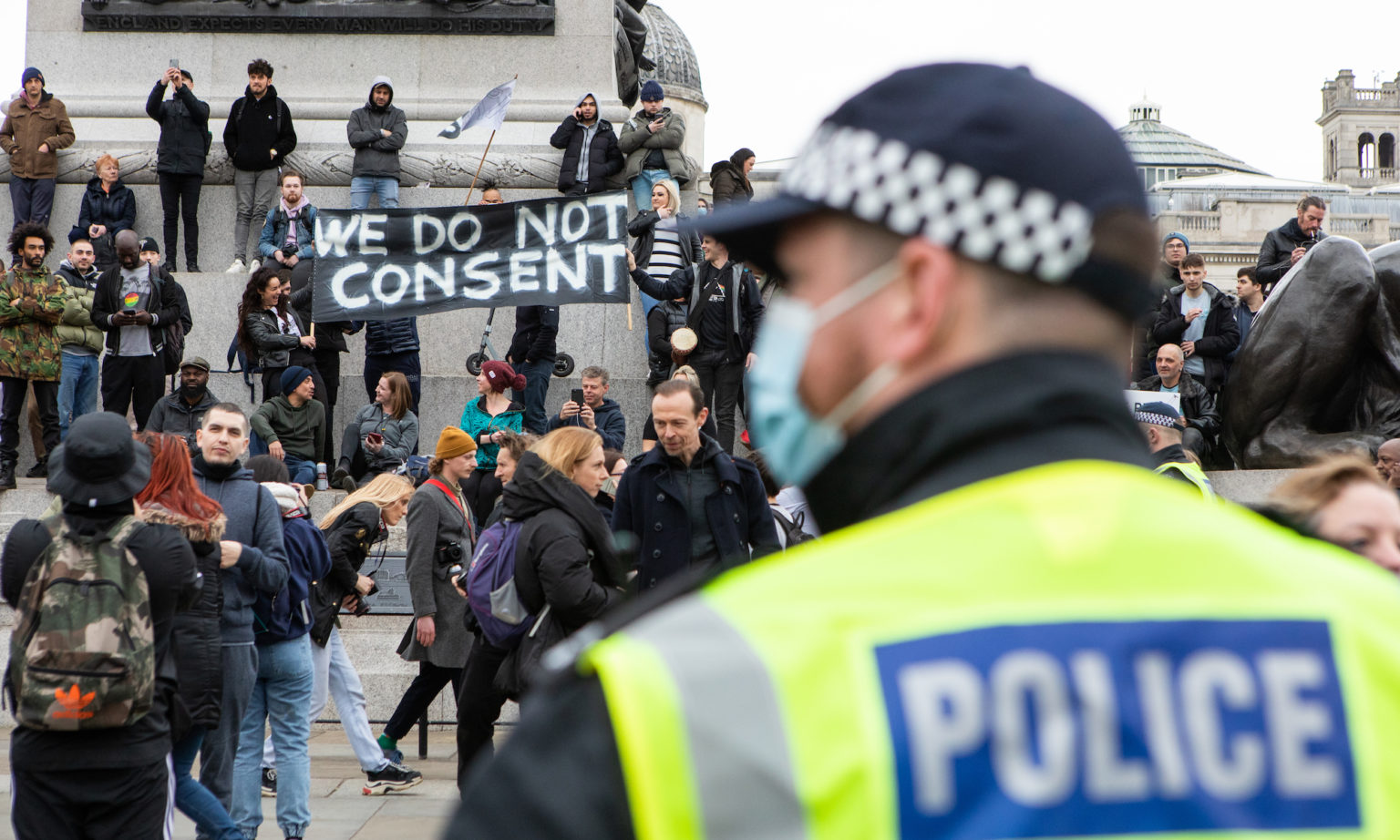 Anti-lockdown protesters gather in Trafalgar Square.
The BBC reported that 'the atmosphere was "animated" and a number of people appeared to be angry about restrictions on peaceful protest'. In truth, the atmosphere was calm and there was little to actively police. Among so many thousands, there will be a few bad apples. I saw one man shouting 'Fuck the police' in a police officer's face, for instance. But considering the size of the crowd the protest was remarkably peaceful and good-natured.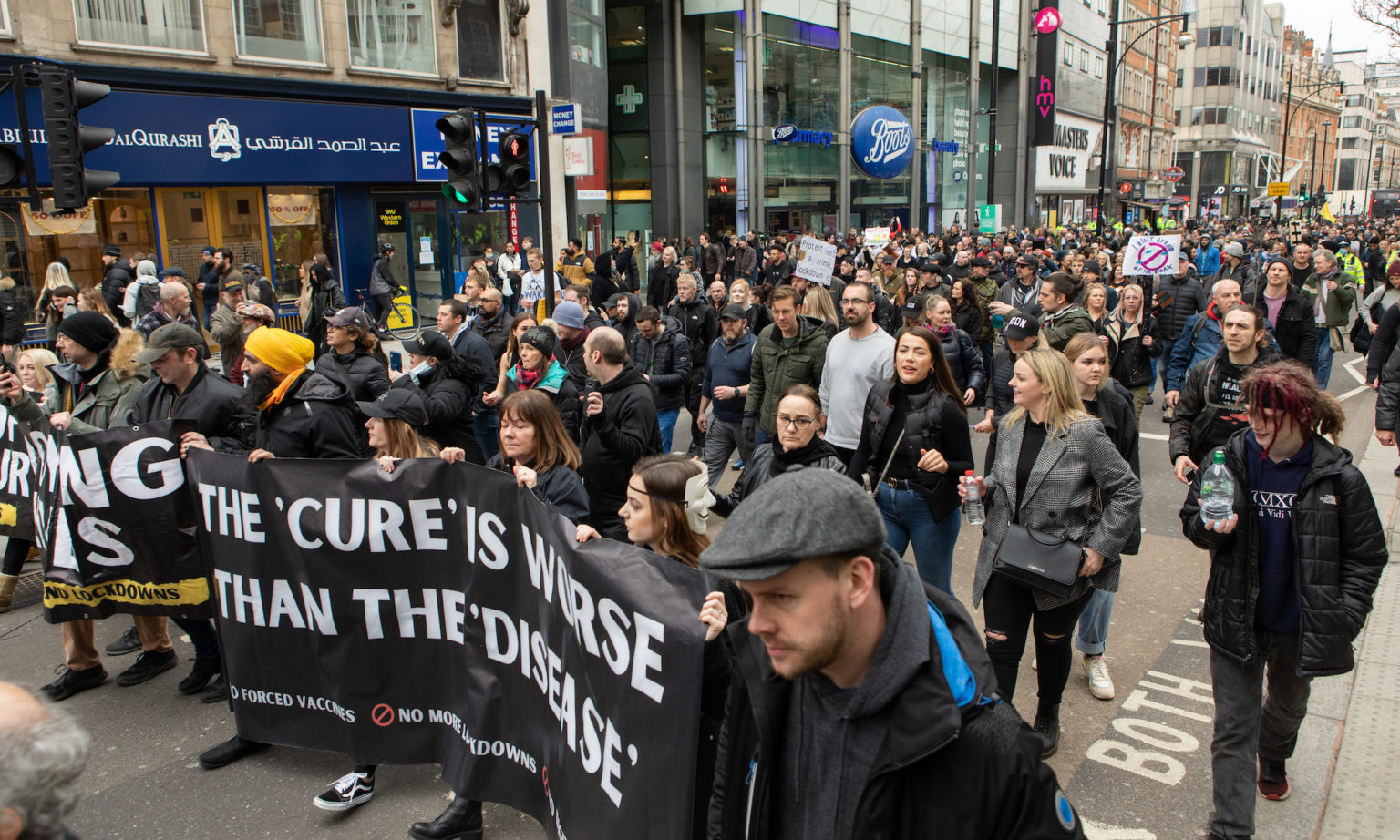 Protesters march down Oxford Street.
This isn't the first time that anti-lockdown protests have been mischaracterised. I wrote about a previous protest on spiked in November 2020. That day the protesters were labelled 'violent' and there seemed to be a deliberate strategy to make a high number of arrests. Perhaps in the wake of the Sarah Everard vigil, police were more wary of making arrests. Or perhaps they simply couldn't disperse such huge numbers.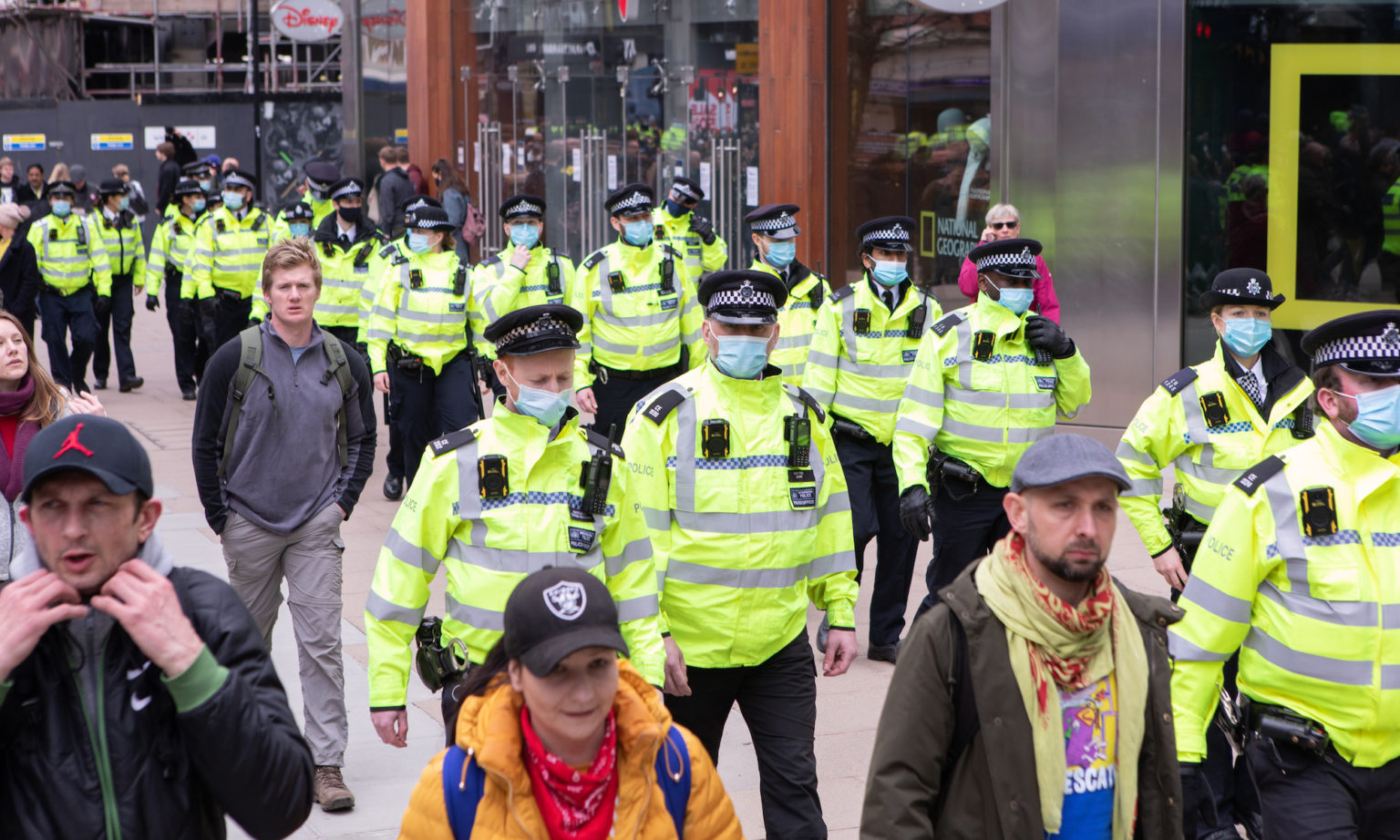 Officers follow the demonstrators down Oxford Street.
Protesters chanted 'freedom', they banged drums and set off brightly coloured smoke flares. Many carried flowers to symbolise hope and peace. One placard proclaimed: 'The emperor has no clothes! Lockdowns and masks don't work.'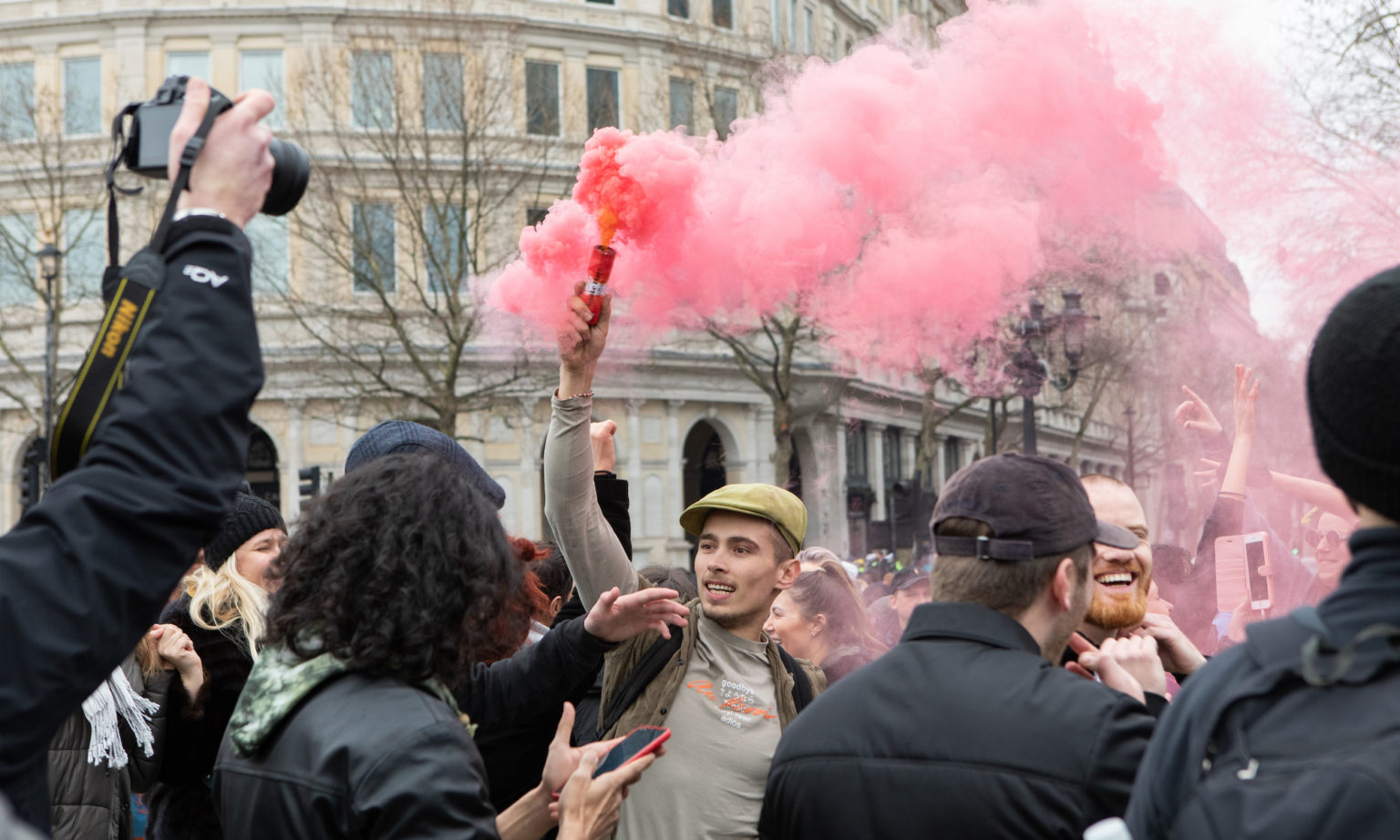 A protester sets off a flare in Trafalgar Square.
It was a strange experience to walk down Oxford Street with many thousands of people on the pavement and the road, while the shops themselves were empty – apart from a crowd of naked mannequins in Topshop. Oxford Street was once among London's most important retail destinations. But it is now economically barren, thanks to a year of lockdowns and social restrictions.
This points to one of the reasons that so many thousands turned up to rally for the return of freedom. Contrary to some of the puritanical and po-faced pronouncements from the usual pundits on social media, there was nothing selfish, stupid or thoughtless about this protest. People want their jobs, society and liberties restored. They don't want the 'new normal', they want the old normal back.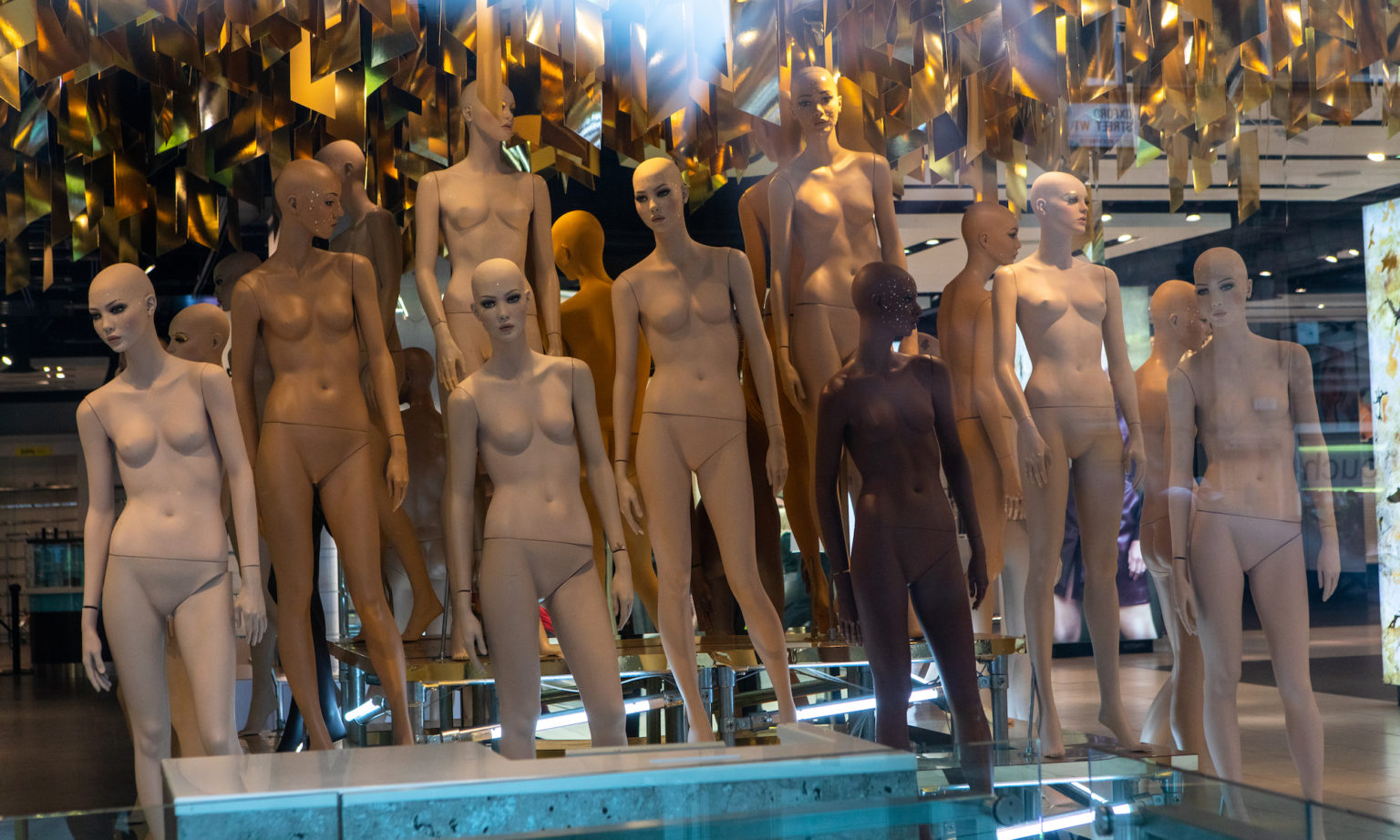 Topshop's flagship store is up for sale after lockdown restrictions pushed owners Arcadia Group into administration.
I've now decided I don't want the old normal back. Something occurred to me as I read the placards, listened to the chanting and witnessed the determined exuberance of the crowd on Saturday: the old normal simply wasn't good enough. If it was, then all the rights and liberties the protesters want restored could never have been taken away in the first place. They must have been illusory. That's the naked truth – it was far too easy to take our freedom away.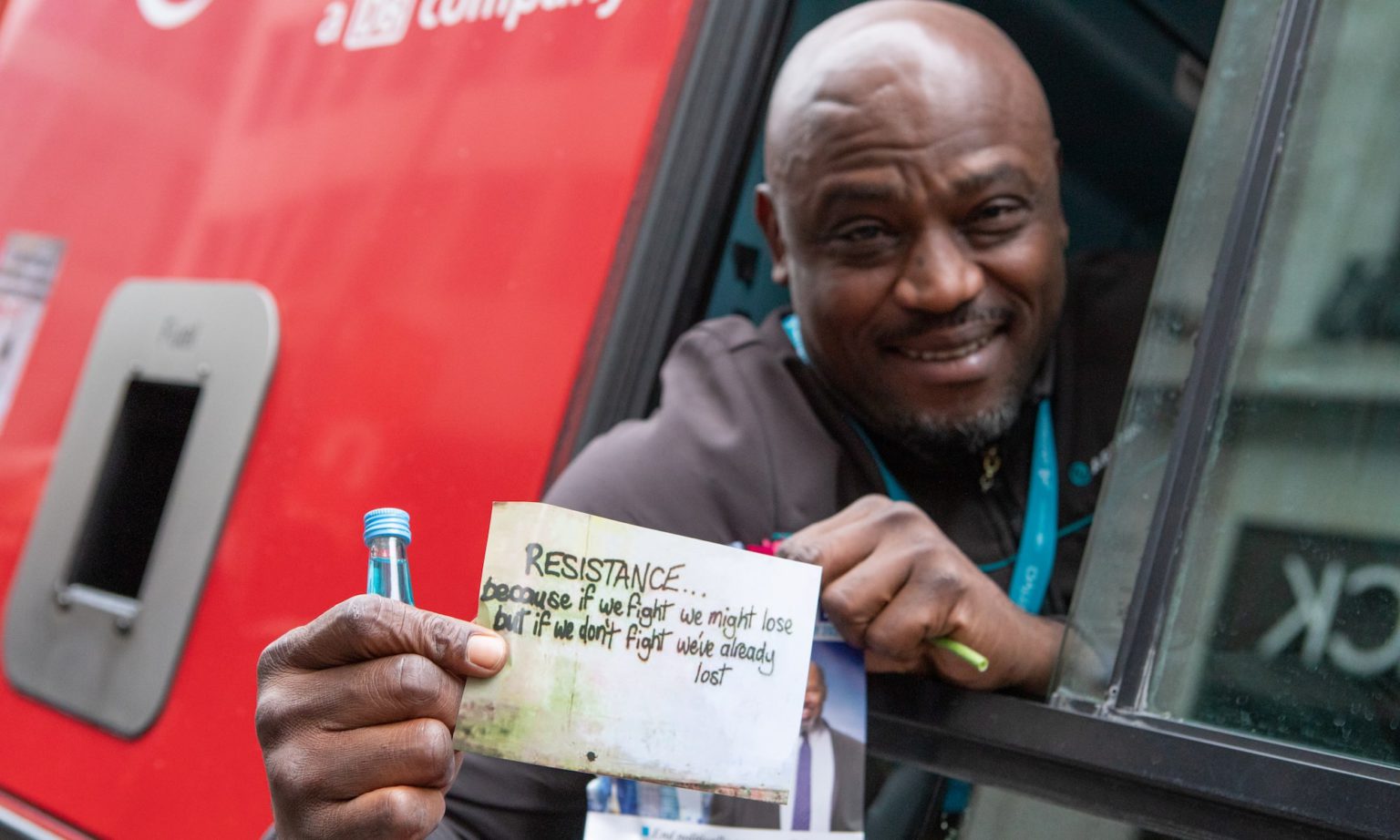 A bus driver shows solidarity with the protesters.
I want to 'build back better'. I don't know what the world leaders and international organisations are calling for when they parrot this phrase. But after the pandemic, we need far more critical thinking, rationality and constitutional protections. As soon as our liberties are restored, we must make sure they can never be taken away again. That is the cause to rally around now.
Laura Dodsworth is a writer, photographer and filmmaker. Visit her website here.
Pictures by: Laura Dodsworth.
To enquire about republishing spiked's content, a right to reply or to request a correction, please contact the managing editor, Viv Regan.