The government vs freedom of speech
The police and crime bill is a threat not just to our right to protest, but to our right to free expression, too.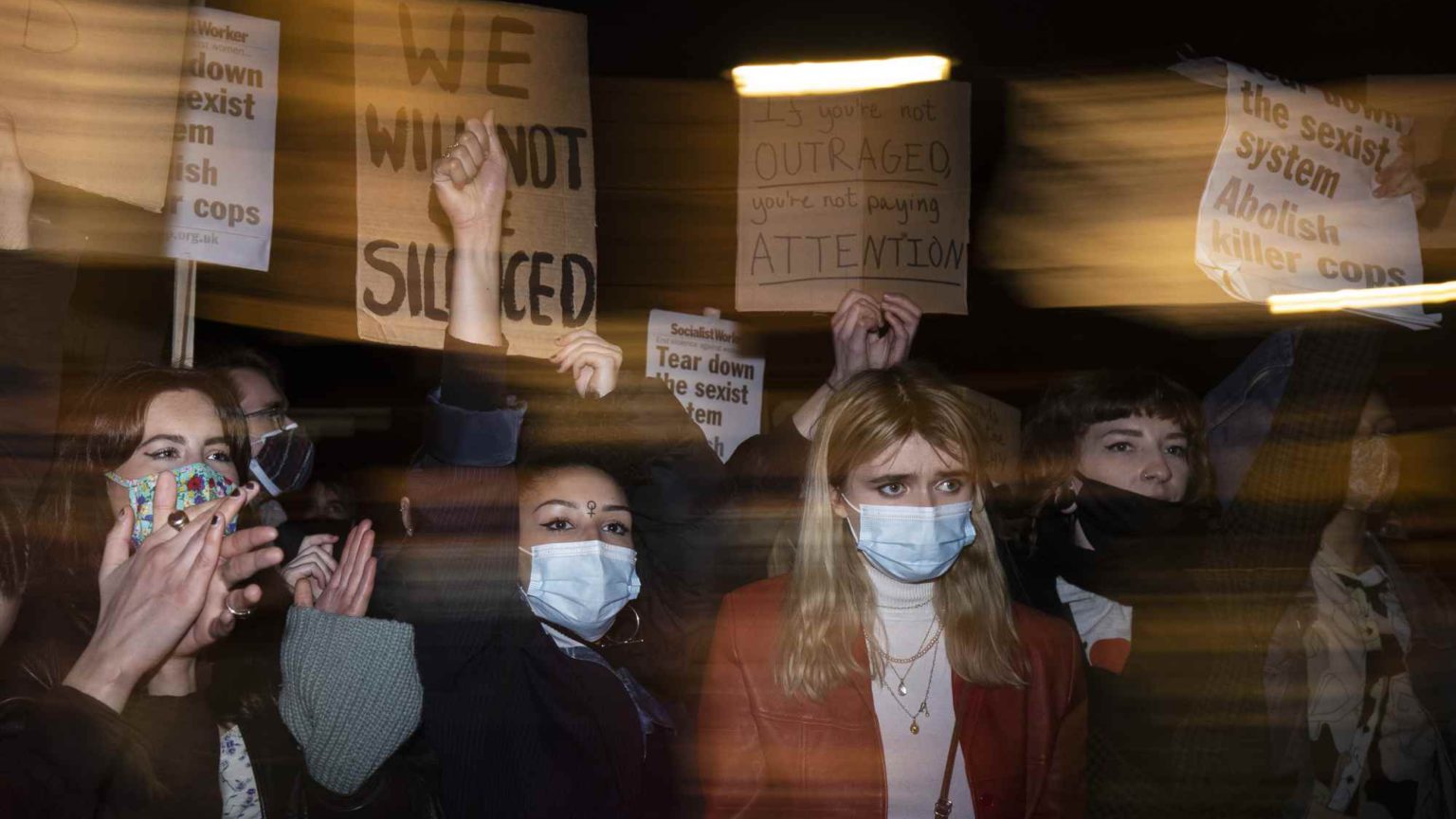 Administrators love to have the power to tell people who speak out of turn to shut up and threaten to have them arrested if they don't. People have rightly pointed out that the Police, Crime, Sentencing and Courts Bill, which got its second reading in the House of Commons on Tuesday, gives police worryingly unlimited power to suppress public protests in so far as they would cause annoyance or discomfort. What they haven't added is that it also gives hyperactive prosecutors the power, if they wish it, to criminalise almost any public speech online, in posters or for that matter in newspapers, if enough people are prepared to complain about it.
The problem is Clause 59, supposedly replacing but in fact enormously widening the crime of public nuisance. If this is passed, any act whatsoever will become a crime if done with intent to cause 'serious harm' to any section of the public, or with knowledge (referred to as being 'reckless') that it might well do so. And 'serious harm', note, means more than what you or I would call serious harm. It includes any injury or disease at all, and also serious distress or annoyance. The only defence is proof (the burden of which is on you, the actor) of reasonable excuse – if you don't have one, you could land inside for up to 10 years.
Speech being an act, just think about this. The implications are horrific.
On social media, any intervention by TERFs, or by gender activists, is highly likely to cause someone on the opposite side of the argument to say – probably truthfully – that they feel seriously distressed, or at the very least very annoyed.
Or what about the posters that went up in Oxford a few months ago, saying 'Woman: Adult Human Female'? Sensible people rightly reminded the Thames Valley Police, who apparently saw these posters as indicating a serious 'hate speech' crimewave, that there was actually no law against publicising a dictionary definition. But again, those who disagreed with these posters no doubt felt very offended: it would not be difficult for a court to find that anyone putting up such a poster had known of the distress these people would suffer from seeing it.
Or take anti-vaxxers, or those who encouraged the Clapham vigil last week for Sarah Everard. It wouldn't be difficult for a prosecutor to convince a hard-boiled bench that they deserved heavy fines, or even a brief spell in stir, because it must have been obvious to them that they were risking others' health if people followed their advice. Or imagine silent demonstrators handing out leaflets in front of abortion clinics, or hot gospellers (or Muslim enthusiasts) causing upset to gay people. Serious annoyance in both cases, to a section of the public, and they knew it. Your Worships, I rest my case.
As usual there will be arguments that this overblows things. Surely you have little to worry about if you have the protection of freedom of speech under Article 10 of the European Convention on Human Rights? Well, actually, no. The Convention is pretty limited in the speech it shields, and it gives states a lot of leeway to protect sensibilities. And if that wasn't enough, the court that interprets it decided only a few weeks ago that human rights might actually require the suppression of speech that distresses large numbers of people. Besides, for anyone who takes freedom seriously, the Convention should be the floor, and not the ceiling, of protection: we should be aiming to go beyond it, not to suppress speech that annoys pressure groups to the extent that we can get away with it under European human-rights law.
But what about the defence of reasonable excuse? Well, yes, it is there. But this spectacularly misses the point. Freedom to say annoying things, but only provided you can prove to the satisfaction of a bored bench of magistrates in Derby or Dartford that what you said was reasonable in the circumstances, isn't free speech worth having.
Again, we'll probably see arguments that this law will be interpreted sensibly by the courts, and that prosecutors will exercise restraint in trivial cases. If only. Most likely, judges will take a fairly literal view and say, dismissively, that there is no justification for cutting down the plain words of a statute; and prosecutors have, shall we say, not shown enormous restraint in this respect in the past. (If you don't believe this, ask Count Dankula, of Nazi pug fame, or Kate Scottow, arrested and prosecuted, though ultimately without success, for annoying trans activists.)
Furthermore, it isn't only courts and prosecutors we have to worry about. Harassed police forces faced with a barrage of complaints from identity groups that somebody's tweets or Facebook posts, or an op-ed in some small-time periodical, greatly distress them will take the easy way out. They will go to the writer or editor and tell them to pipe down. If that person agrees, the police will report success to the complainants and the speech will have been quietly squashed. If they hold to their guns, the police will murmur darkly that they could be arrested in front of their children, their homes searched and their computers and phones seized as evidence, not to be returned for many months even if they aren't prosecuted.
So far, free-speech activists, helped by the Free Speech Union and others, such as Free to Disagree, have had some successes. They have managed to water down the still appalling Scottish hate-crime law, and to persuade the Law Commission in London to propose getting rid of the over-extended Section 127 of the Communications Act 2003 criminalising any internet post deemed 'grossly offensive'. And they continue to point out the problems with the Commission's own hate-crime proposals. It would be ironic indeed if they managed all this, only for the government to roll back all the progress made on free speech with this catch-all provision apt to catch any speech where a pressure group can whip up enough of its supporters to say they are seriously distressed by it.
Until recently, some of the sillier Brexit bores could be heard telling anyone who would listen that the difference between Britain and Europe was that here anything not prohibited was allowed, while in awful Napoleonic France anything not specifically licensed was forbidden. They were wrong about France. But in terms of speech, there's a distinct danger that they may soon be right about somewhere else not too far away.
Andrew Tettenborn is a professor of commercial law and a former Cambridge admissions officer.
To enquire about republishing spiked's content, a right to reply or to request a correction, please contact the managing editor, Viv Regan.