Protesting against abortion should not be a crime
Attempts to create 'buffer zones' outside clinics and to ban street preachers are deeply illiberal.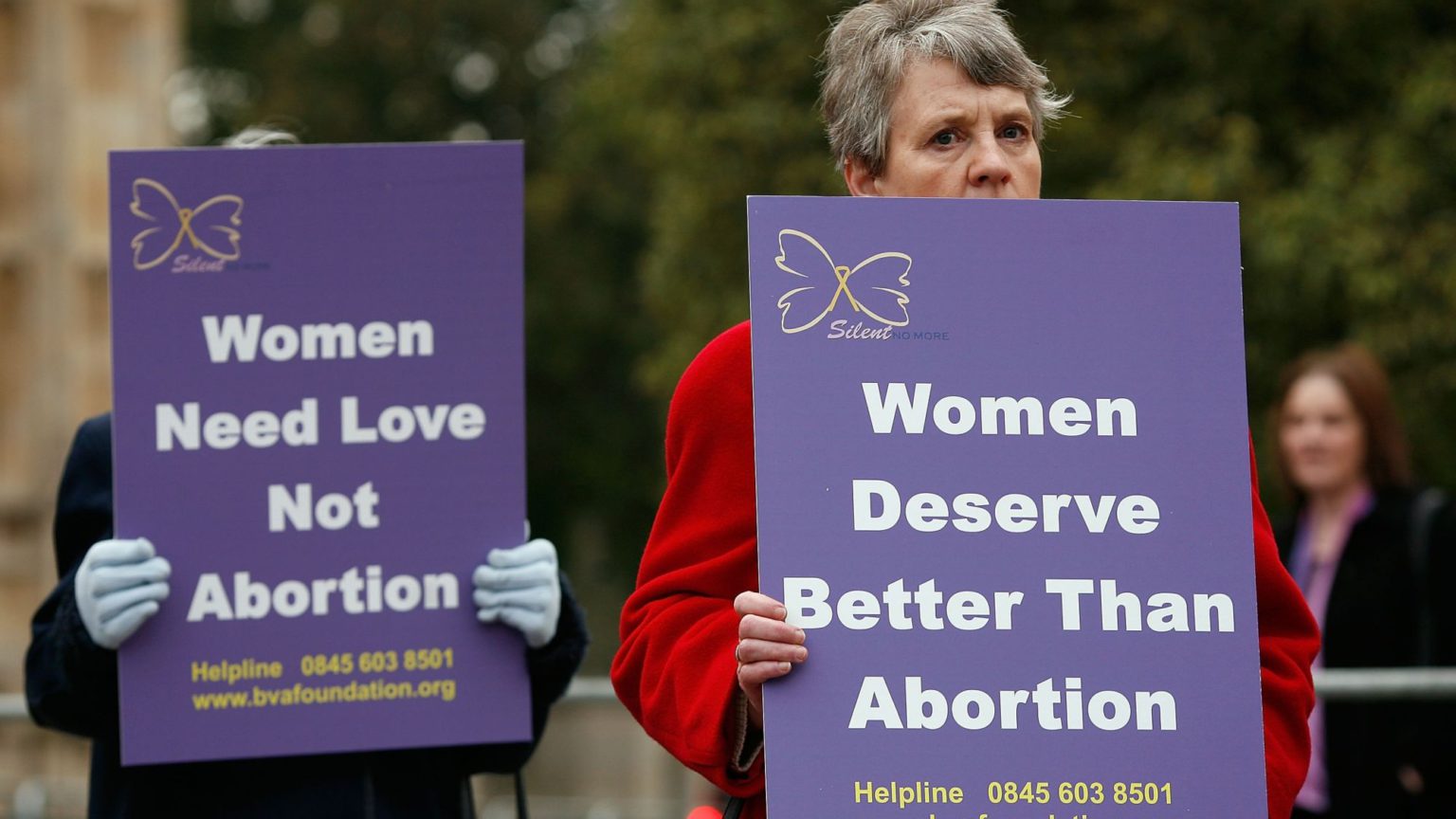 The British establishment is deeply uncomfortable with speech it cannot control. In theory, we have a right to free speech under Article 10 of the European Convention on Human Rights, but even this is highly circumscribed and is full of exemptions. This aversion to free speech was recently confirmed by the Law Commission's proposals to expand Britain's hate-speech laws, restricting what we are allowed to say to and about each other.
Nevertheless, in the past couple of weeks, there has been some seemingly good news. First was the defeat of the Demonstrations (Abortion Clinics) Bill. This was a distinctly worrying 10 Minute Rule Bill spawned by Labour MP Rupa Huq in collaboration with Tory grandees Bernard Jenkin and Andrew Mitchell. The bill would have created 'buffer zones' around abortion clinics, banning any kind of demonstration or communication within 150 metres of a clinic or entrance to a building containing a clinic. It would also threaten infringers with six months inside (two years on a second offence). Whatever your view on abortion, a bill that threatens with imprisonment a person who, in a given area, merely 'expresses opinion' (these are the exact words of Clause 2(2)(e)) has no place in any liberal democracy.
The second bit of good news came last Tuesday from Bristol. It concerned street preacher Michael Overd. For some years, his forthright preaching in the streets of Bristol, Taunton and places in between was causing irritation to passers-by. Avon and Somerset police have had little success over the years in prosecuting him for public-order offences. Of four attempted prosecutions, one resulted in an acquittal, two in successful appeals and one was withdrawn after the ever-competent Crown Prosecution Service mislaid the paperwork. (Police did, however, successfully fine Overd for breaking the lockdown.)
This summer the police finally lost their patience. Using a legal sledgehammer to crack a rather small nut, they sought an immediate injunction under anti-social-behaviour legislation. They sought to ban him from preaching in any town or parish for more than 20 minutes a day, from using a loudspeaker, from standing on a soapbox, from using certain visual aids, and from going within 80 yards of Taunton's abortion clinics. A healthily sceptical judge back in July only barred him from using an amplifier and from using the term 'murderer' outside the clinics. The police then reiterated their full demands before another judge. But when it became clear that this judge was also sceptical of their claim that Overd represented a serious risk of violence and harm, they backed off.
Good news for free speech, yes. But we shouldn't rejoice too soon. As with the final scene of Star Wars, it is fairly clear that the establishment empire has large forces in reserve, and undoubtedly intends to strike back.
On buffer zones outside abortion clinics, the indications are that although Huq's bill sank, Priti Patel essentially bought her off by promising a government initiative on buffer zones. It is likely there will be an anti-protest amendment to the current Police Powers and Protections Bill, in the hope that this can be whipped through. And in any case, you also have to remember that local authorities were held by the Court of Appeal last year to be permitted to introduce their own no-speech zones using Public Space Protection Orders.
As for Overd, though most of the police's demands were dropped, the police insist that they can always apply to extend the order if he steps out of line again.
And of course, in the background, we now also have the future plans of the Law Commission on hate crime. If enacted, these may well make life a great deal easier for police forces who would like to keep activists at bay. At present, you have to show that someone actually intended to stir up hatred. But this, according to the Law Commission, makes life far too difficult for prosecutors.
Clearly, there is still a great deal to fight for on the free-speech front.
Andrew Tettenborn is a professor of commercial law and a former Cambridge admissions officer.
Picture by: Getty.
To enquire about republishing spiked's content, a right to reply or to request a correction, please contact the managing editor, Viv Regan.