Labour's shameless scaremongering
No, rape has not been 'decriminalised'.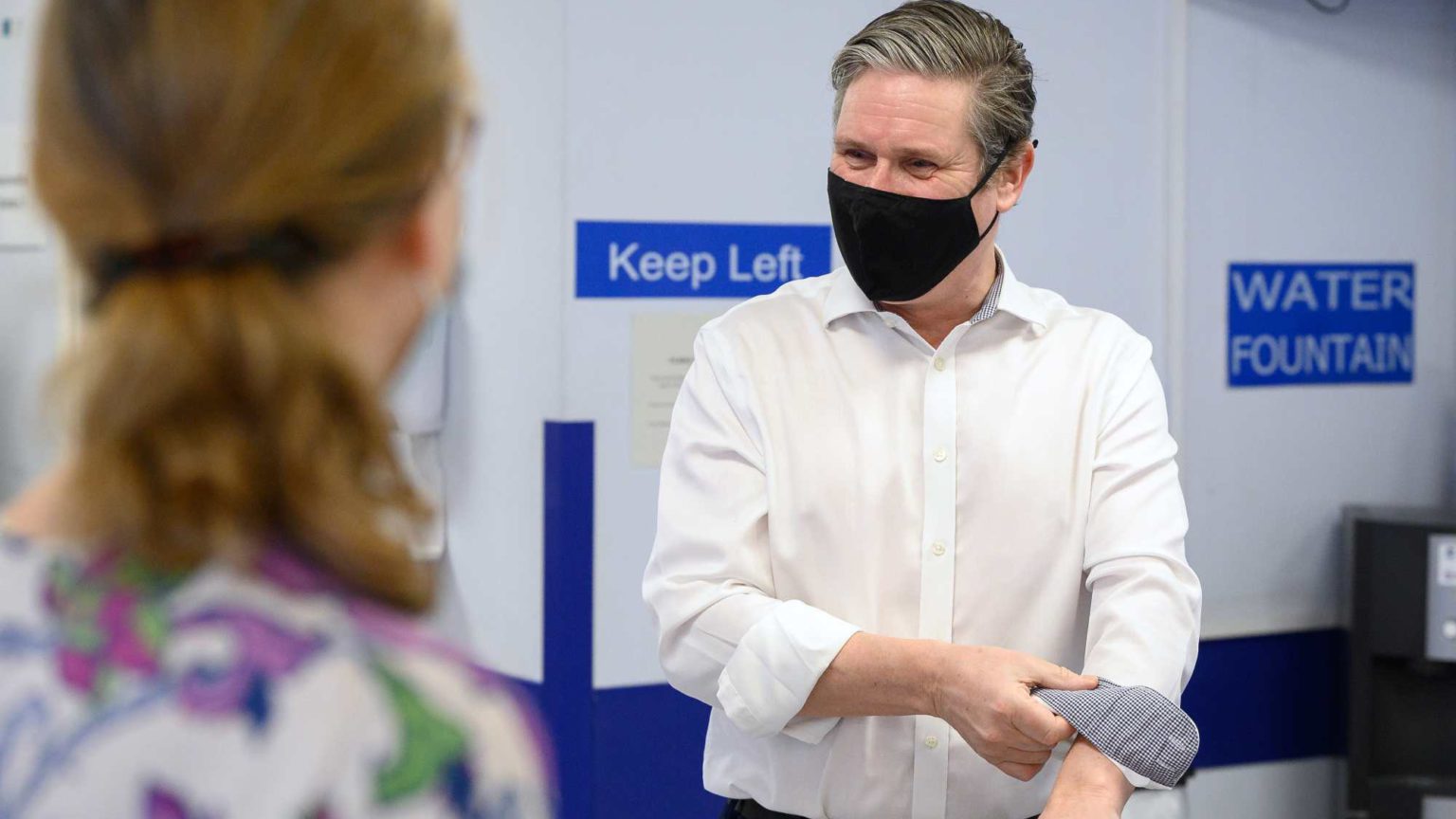 In the wake of Sarah Everard's tragic killing, the alarmism over violence against women has been dialled up to obscene proportions.
The reason Everard's death has caused such shockwaves is that events like this are mercifully rare. But many commentators and activists have exploited the tragedy to paint a picture of Britain consumed by an epidemic of male violence, where women are said to live in constant fear for their safety.
The Labour Party has been one of the greatest culprits of this scaremongering. Labour's Jess Phillips, for instance, made the astonishing and insulting claim that in 21st-century Britain, 'women don't matter as much as cars. We don't matter as much as fly-tipping. We don't matter as much as statues.'
And now, on its official Twitter account, Labour has reached a new low, claiming that rape, under the Conservative government, 'has effectively been decriminalised'.
Under the Tories, rape has effectively been decriminalised.

We need to do so much more to end violence against women and girls. pic.twitter.com/Yp84qwP1W4

— The Labour Party (@UKLabour) March 16, 2021
This claim has often been made by attention-seeking talking heads, but it is shocking to hear it from an apparently serious political party.
It rests on the dubious assumption that because the number of rapes reported to police (55,130 in 2019-20) is substantially higher than the number of successful convictions (1,439 in 2019-20), that must mean the justice system no longer takes rape seriously.
But looked at another way, the conviction rate for rape is the highest on record, at 68.5 per cent. In 2017 – by no coincidence, the year of the #MeToo movement – this reached record lows. Under pressure from campaigners demanding scalps, the CPS ended up pursuing a number of cases where the evidence was too weak to end in conviction.
According to barrister Sandra Paul, an implicit policy of 'believe the victim' stopped many weak cases from being weeded out by police and prosecutors before they reached the courts. Now, arguably, we have the opposite issue, where prosecutors have become wary of pursuing rape cases unless the evidence is overwhelming.
There is a serious debate to be had about how our justice system should deal with sexual violence and violence agianst women. Arguably, recent feminist campaigns have done more harm than good in this regard. Outlandish claims that rape has been 'decriminalised' will stoke unnecessary fear, and will likely put off complainants from coming forward. That is a high price to pay for cheap political points.
The Labour Party should be ashamed.
To enquire about republishing spiked's content, a right to reply or to request a correction, please contact the managing editor, Viv Regan.