Time to take on the thoughtpolice
'Non-crime hate incidents' are a sinister form of surveillance and speech control.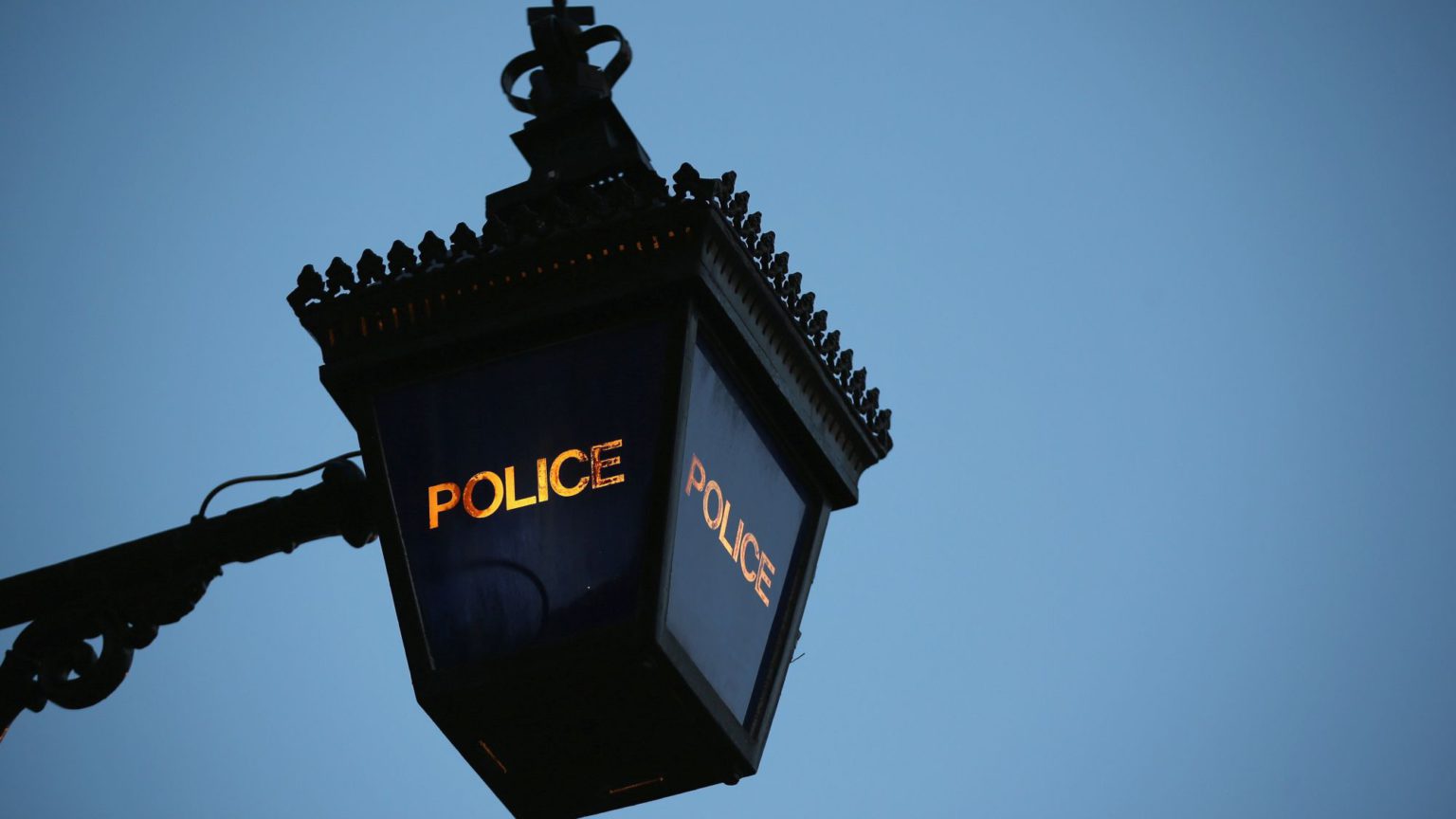 The aim of Newspeak, in George Orwell's Nineteen Eighty-Four, is to narrow the range of permissible thought. What would Orwell have made of the category of the 'non-crime hate incident' (or NCHI) today?
NCHIs were first created in 2014 by the College of Policing (CoP). An NCHI is defined as: 'any non-crime incident… perceived by the victim or any other person to be motivated by hostility or prejudice.' In particular, this means prejudice towards a person who possesses certain protected 'characteristics' (ie, race, religion, sexual orientation, disability or transgender identity).
The CoP is a quango whose job is to provide 'guidance' to the police. It is also a limited company. It clearly believes there should be stricter limits on free speech than parliament has voted for, and so has invented them itself. There was no democratic mandate for this: no legislation has ever called for NCHIs. This is surveillance and speech control, created by an unaccountable private company, enforced by the police.
At the Free Speech Union, our paper, An Orwellian Society: Non-Crime Hate Incidents and the Policing of Speech, explains what this new form of speech control means for our freedoms. Public awareness of NCHIs has grown since police recorded Harry Miller (in 2019) and Darren Grimes (in 2020) as having committed such 'incidents'. Though the details and implications of NCHIs are not commonly understood.
One of the most chilling aspects of NCHIs is that they imply the policing not just of speech, but of thought too. The CoP defines the 'hostility' that NCHIs police as being based on the existence of 'ill-will', 'ill-feeling' and 'dislike'. That means certain thoughts, when they accompany particular behaviours, are now being policed.
Records of NCHIs may be made after anonymous tip-offs, which risks cultivating a culture of denunciation, unknown until now in the UK. Police officers are told not to challenge accusers on the grounds that it is immaterial whether a so-called victim's feelings are reasonable. Whenever accusations of hate are made, unless the speech in question constitutes some kind of actual crime, an NCHI can be recorded against someone's name without any further investigation, or even the need to notify the suspect.
Members of the public are now actively encouraged to accuse each other of hate with extraordinary ease. That police need no proof other than someone's feelings makes vexatious complaints inevitable. NCHIs also discourage engagement in political debates, as expressing certain views can lead to accusations of committing a 'hate incident'. This has a chilling effect on public discourse.
The CoP has claimed NCHIs are needed to prevent 'escalation' to real crimes. But no police force has been able to provide evidence of a single crime that has been prevented. It is also unclear how NCHIs would have this effect if the accused are unaware that an NCHI has been recorded against their name. Nevertheless, those who commit these incidents are put on a list and their name will show up if a prospective employer carries out an enhanced Disclosure and Barring Service (DBS) check.
The recent example of Harry Miller illustrates the seriousness of this. In 2019, Miller, a former policeman, was the subject of an anonymous denunciation for a 'transphobic hate incident' via one of the online hate-reporting portals created to keep the population's opinions under constant watch. His supposed wrongdoing included retweeting a comic verse from a feminist song. For this, Miller got a visit from Humberside Police. While no crime was ever committed, his tweets were recorded on a crime report that called him the 'suspect' and the complainant the 'victim'. Miller was later publicly denounced as a transphobe by an assistant chief constable.
In court, Mr Justice Knowles, looking at Miller's case, compared the police's action to the Cheka, the Gestapo and the Stasi. He reminded the court that 'we have never lived in an Orwellian society'. He held that Humberside Police contravened Miller's right to free speech.
The judge made two especially interesting points. Quoting Lord Hoffman's powerful defence of freedom of expression under common law, he said:
'A freedom which is restricted to what judges think to be responsible or in the public interest is no freedom. Freedom means the right to publish things which government and judges, however well motivated, think should not be published. It means the right to say things which "right-thinking people" regard as dangerous or irresponsible. This freedom is subject only to clearly defined exceptions laid down by common law or statute.'
NCHIs are no such thing: they are the invention of a quango which has given itself powers never granted to it by parliament.
Next, the judge held that it was within the police's common-law power to record information for community-policing purposes. But while the police have always recorded such information, NCHIs instruct them to go far beyond this, creating speech surveillance where there is no indication whatsoever that escalation to an actual crime is likely. The police tacitly admit this by the fact that they gather no evidence on the prevention of escalation.
This week, Miller is challenging the legality of NCHIs themselves at the Court of Appeal. NCHIs are used with abandon and this has to stop. From 2014 to 2019, 34 police forces recorded almost 120,000 NCHIs, about 65 each day. The category of non-crime hate incidents should be abolished. Instead, officers should decide whether a reported activity is a crime. If it is not, they should not record it (unless the data indicates a genuine threat of escalation to physical violence or another non-speech crime).
Officers should have no role in policing speech.
Radomir Tylecote is director of research at the Free Speech Union. The Free Speech Union is supporting Harry Miller's appeal, hoping to make the recording of non-crime hate incidents unlawful. You can contribute to the fund here.
Picture by: Getty.
To enquire about republishing spiked's content, a right to reply or to request a correction, please contact the managing editor, Viv Regan.