The persecution of Darren Grimes
The police investigation of Darren Grimes for interviewing David Starkey is a disgraceful attack on press freedom.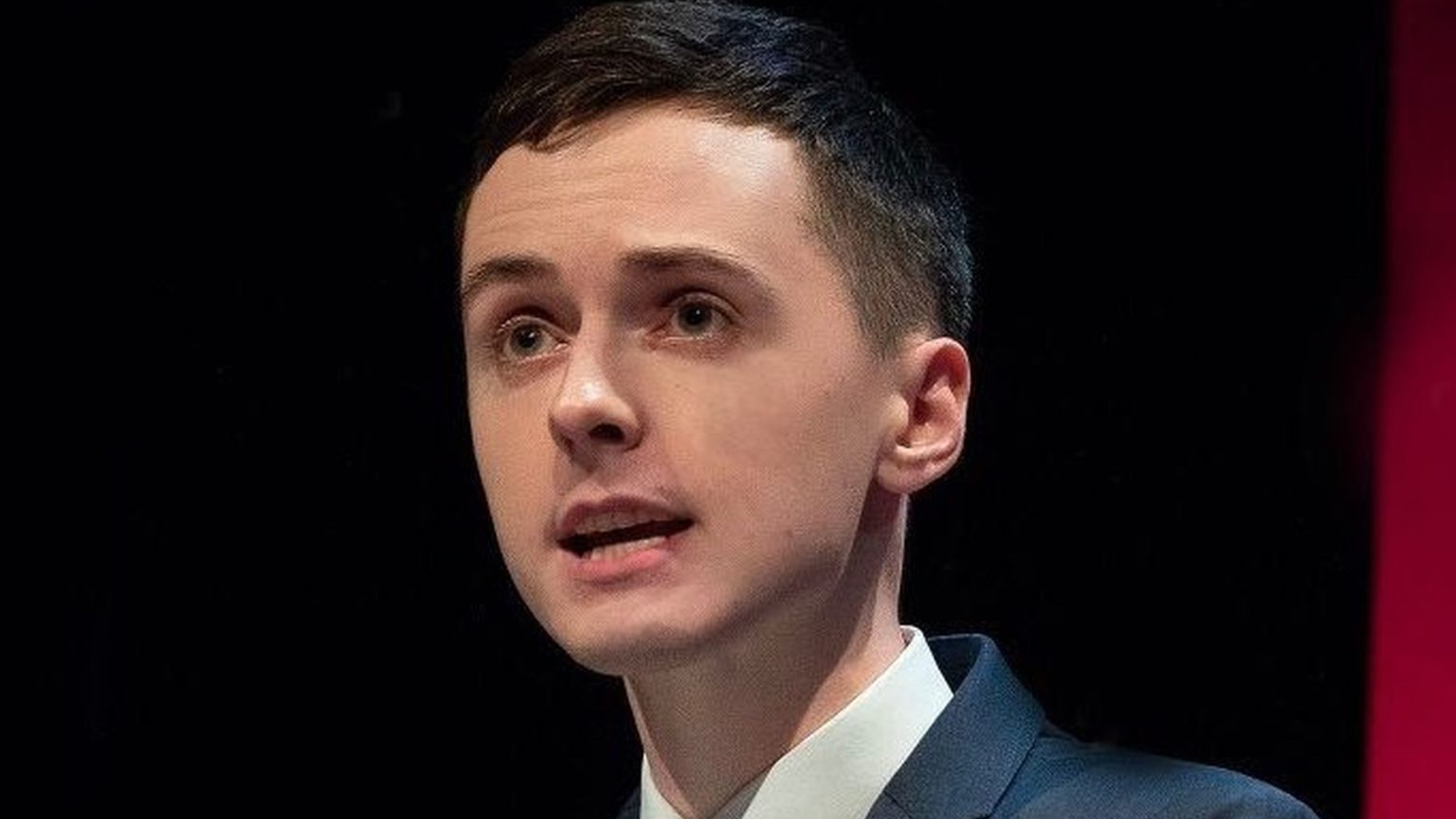 So now the police are investigating journalists for asking people questions. This is how deep the crisis of liberty now runs in the UK. Darren Grimes, the young Brexit campaigner and conservative commentator, is under investigation by the Metropolitan Police over his controversial interview with David Starkey back in June. He is suspected of 'stirring up racial hatred'. He has been asked to attend a police station so that he can be interviewed under caution. For an act of journalism. If you weren't already worried about the parlous state of freedom of speech in 21st-century Britain, then surely this disgraceful intrusion by the cops into the free press will change your mind.
Darren Grimes' interview with Starkey, for his podcast and YouTube channel, Reasoned, caused a storm when it was released at the end of June. Starkey, discussing the the post-George Floyd moment and the Black Lives Matter protests in the US and the UK, challenged the idea that slavery had been an act of genocide. If it had been, he said, there wouldn't be 'so many damn blacks' in Africa and Britain today. The media reaction was intense. Starkey's reputation has been shattered and he has lost the academic and publishing positions he once held. Grimes was criticised for failing to challenge Starkey.
But this isn't about what Starkey said. This is about the fundamental right of journalists, reporters and podcasters to discuss anything they want with anyone they choose. For the police to investigate a journalist simply for facilitating a discussion, for asking a public figure questions, is an extreme act of authoritarianism. It takes the phrase 'shoot the messenger' to new heights. (Though in spiked's view, of course, even Mr Starkey should not be so much as approached by the police, far less investigated, for the comments he made about slavery and black people. It is none of the police's business what views people hold or express. Belief and expression should never be a matter for the authorities.)
Think about the precedent that the Met's investigation of Grimes potentially sets. Will BBC journalists have their collars felt by the cops if they interview political leaders engaged in military action against ethnic groups? Will it become a crime to interview Aung San Suu Kyi, given her apologism for Burma's war of attrition against the Rohingya Muslims? Perhaps no British journalist should ever talk to the leaders of China or Saudi Arabia, given their prejudice-heavy campaigns against the Uighurs and Yemenis respectively? As for the leaders of racist parties in the UK – forget about it. Perhaps BBC producers will be retrospectively investigated and interviewed by the police for having once given a platform to Nick Griffin of the British National Party.
That would be the logical conclusion of this current investigation of a young man for conducting an interview. The Met's behaviour is borderline tyrannical. Thankfully, Grimes is being represented by the solicitor Luke Gittos, who is also spiked's legal editor, someone who passionately believes in freedom of speech. So we can hope that this ridiculous investigation will collapse soon.
And yet, even the existence of this investigation is worrying, even if it does soon fall apart. We should keep the champagne on ice if the Met comes to its senses and drops its pursuit of Grimes, because we will still need to ask ourselves how this could happen. It strikes me that it is the natural result of the slow-motion decay of freedom of speech in this country, of the past few years of Leveson inquiries into the free press, police arrests of trolls for making offensive comments, the arrest of comics and feminists for saying 'incorrect' things, the use of public-order legislation to punish controversial opinion and the extraordinary growth of informal clampdowns on free speech too, from the cult of safe spaces on campus to Twitterstorms against anyone who questions the illiberal ideology of wokeness. Too many people have been cavalier about the demise of freedom of speech and the result is this: the police investigating someone for having a discussion.
The persecution of Darren Grimes is a shocking sign of our intolerant times. Officialdom hounded him over his campaigning for Brexit. Broadsheet elitists sought to depict him as some kind of criminal who used nefarious methods to boost support for Leave. And now the police are investigating him for recording a podcast. Is this what happens to those who support democracy and freedom? The state and its lackeys in the establishment media will harass and criminalise you? It is time for a huge pushback against these authoritarian, anti-democratic forces.
To enquire about republishing spiked's content, a right to reply or to request a correction, please contact the managing editor, Viv Regan.