Another woke purge at the New York Times
A celebrated reporter has been pushed out for referring to the n-word in a discussion about racist speech.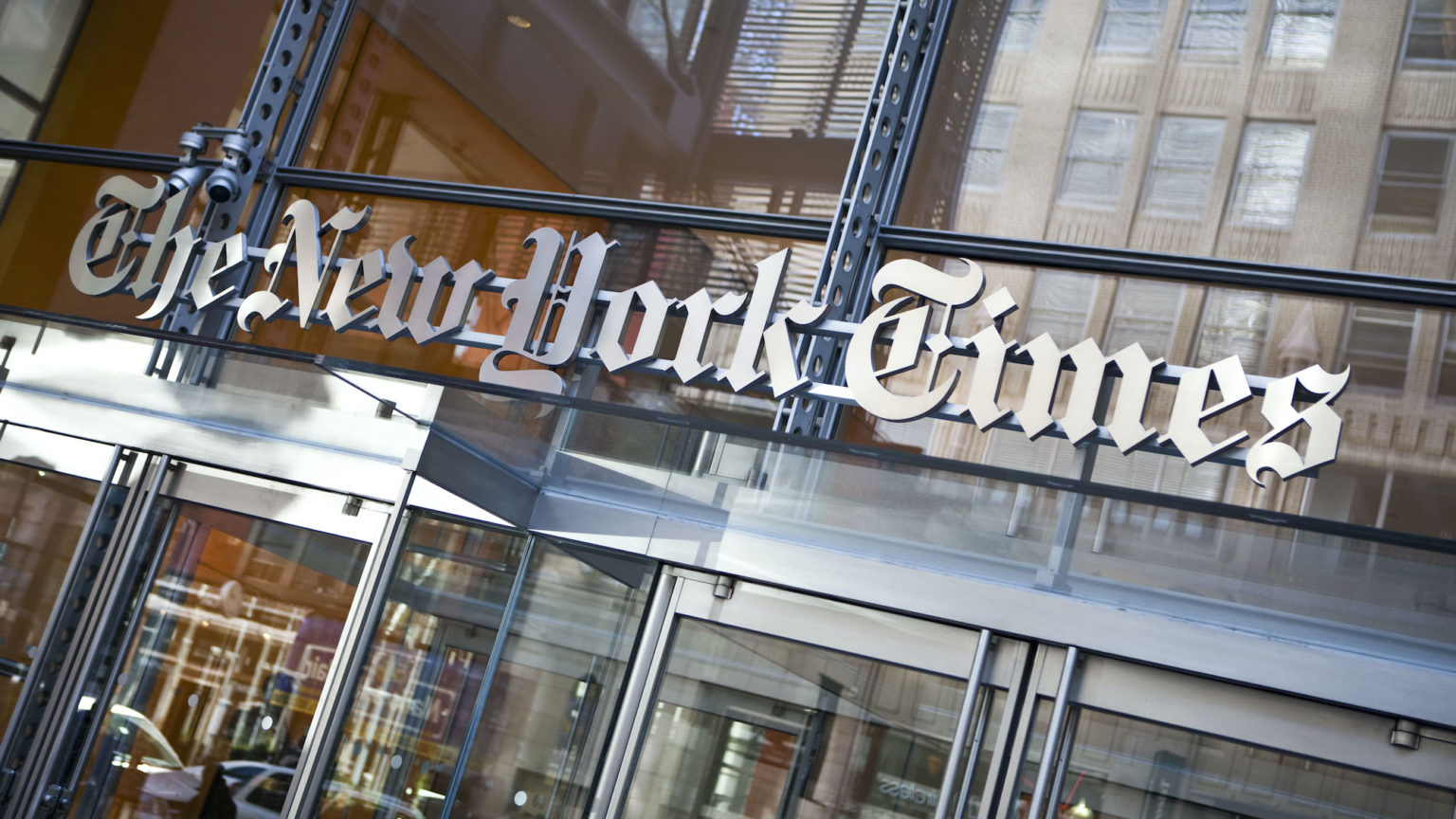 It is perhaps a little tired at this point to compare the woke authoritarians, in the ascendancy in many institutions these days, to historical totalitarian movements. But that's only because they make it so damn easy. The ousting of Donald McNeil at the New York Times is a case in point.
The celebrated science writer, who was reportedly being put forward for a Pulitzer for his coverage of Covid-19, has stepped down, following a weeks-long scandal about language he used on a Times-sponsored student trip to Peru in 2019. His crime? Referring to the n-word during a discussion of racist speech.
Following the $5,500-a-head trip on 'community-based healthcare' in Peru, six of the students and their parents made complaints about McNeil's use of the slur. Some of the teens also accused him of using 'stereotypes about black teenagers' and suggesting that he 'did not believe in the concept of white privilege'.
The Times launched an investigation, after which it 'disciplined Donald for statements and language that had been inappropriate and inconsistent with our values'. In a statement to the Daily Beast, the Times said it had determined that McNeil had said the n-word 'in the context of a conversation about racist language'.
But this punishment apparently wasn't enough. Times staffers penned a letter to management last week, demanding an apology from McNeil and further investigation – airing vague and as-yet-unverified claims that he had also shown 'bias against people of colour in his work and in interactions with colleagues over a period of years'.
'Our community is outraged and in pain', thundered the signees, in relation to an exchange between McNeil and schoolchildren that none of them had actually witnessed. They also called on the paper to 'study how racial biases affect pitches, editing, and sourcing', according to a write-up in the Daily Beast.
Management then promptly cast their previous conclusions about the incident aside and threw McNeil under the bus. In a note to staff, executive editor Dean Baquet, publisher AG Sulzberger and chief executive Meredith Kopit Levien said they welcomed the letter and 'largely agree with the message'.
McNeil resigned two days later, issuing a statement that apologised profusely for his conduct, conceding that the context in which he used the word – apparently he referred to it while discussing the rights and wrongs of suspending a 12-year-old from school for saying it – was essentially irrelevant.
So we would perhaps do well not to use the Maoism or Stalinism analogies too liberally. But from the students shaming McNeil to his workplace disciplining him (despite confirming he had no ill intent) to his colleagues then extracting a grovelling apology and resignation, this story really does have it all.
It goes without saying that the n-word slur is among the most hurtful and toxic words in the English language. But the idea here, that there is essentially no difference between hurling it at someone in a racist fashion and quoting it in discussion, is absurd. Context and intent matter, and any sane person knows this.
Apart from woke activists, it seems. Indeed, people have recently been subjected to a nouveau struggle session for saying words that just sound like the n-word. Last year a professor was suspended for using the Chinese word 'nega'. There is also a fascinating Wikipedia page titled 'Controversies about the word niggardly'.
At the New York Times in particular, the illiberal lunatics seem to have well and truly taken over the asylum. During the summer of Black Lives Matter, a staff revolt over an op-ed by a sitting senator, arguing that the army should be brought in to quell riots, led to the Times' opinion editor resigning.
Anti-woke columnist and editor Bari Weiss resigned from the Times last year too, citing 'constant bullying by colleagues who disagree with my views'. She had previously described a 'civil war' inside the paper between the '(mostly young) wokes and the (mostly 40+) liberals'. The McNeil case makes it clear which side is winning.
Indeed, the sacking of McNeil over his apparently minor indiscretions reminds us just how powerful and unchecked woke politics now is in certain institutions. They are almost purging first and working out the justifications later. The power that has been handed to the permanently outraged is proving to be addictive.
Tom Slater is deputy editor at spiked. Follow him on Twitter: @Tom_Slater_
To enquire about republishing spiked's content, a right to reply or to request a correction, please contact the managing editor, Viv Regan.