Is this the most ridiculous campus controversy yet?
A professor has been suspended for using a Chinese word that sounds like the n-word.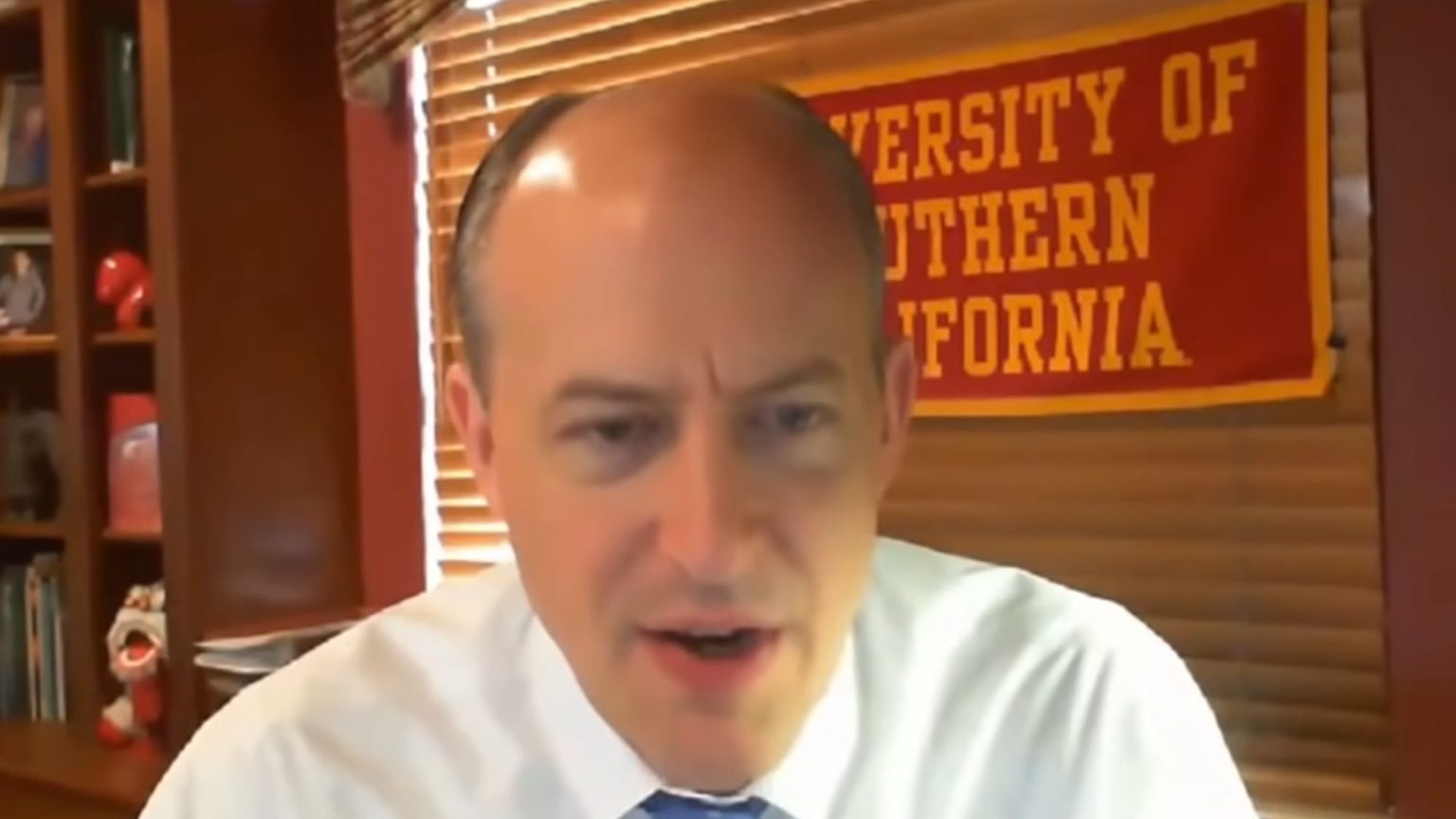 If you thought America's debate on race and racism couldn't get any more ridiculous, get this: a professor at the University of Southern California (USC) has been suspended because he used a Chinese word in class which sounds like, but is definitely not, a racial slur.
There is nothing for the university to investigate: Greg Patton should be restored to his teaching position immediately. If anything, the offended students should apologize to *him* for causing the inconvenience.https://t.co/RKNj1HsPXR

— reason (@reason) September 4, 2020
In a discussion about public speaking, Greg Patton, professor of clinical business communication, noted how people often use filler words such as 'um' and 'er' when giving speeches. He referenced the Chinese filler word, 'nega', as an example from another language.
Apparently, 'nega' was too close to the n-word for some students, who reported Patton to the university's administration. As a result, he has been temporarily replaced on his course.
USC told Campus Reform that it is 'committed to building a culture of respect and dignity where all members of our community can feel safe, supported, and can thrive'. Quite what that has to do with stopping professors using entirely innocent words is not immediately clear.
Sensitivities have become so heightened on campuses that it seems that even saying words that sound like offensive words is enough to get you silenced. Lord knows how these students will deal with the real world.
Picture by: YouTube.
To enquire about republishing spiked's content, a right to reply or to request a correction, please contact the managing editor, Viv Regan.