Why we need Free Speech Champions
A new campaign, led by young people, is standing up for a free and open society.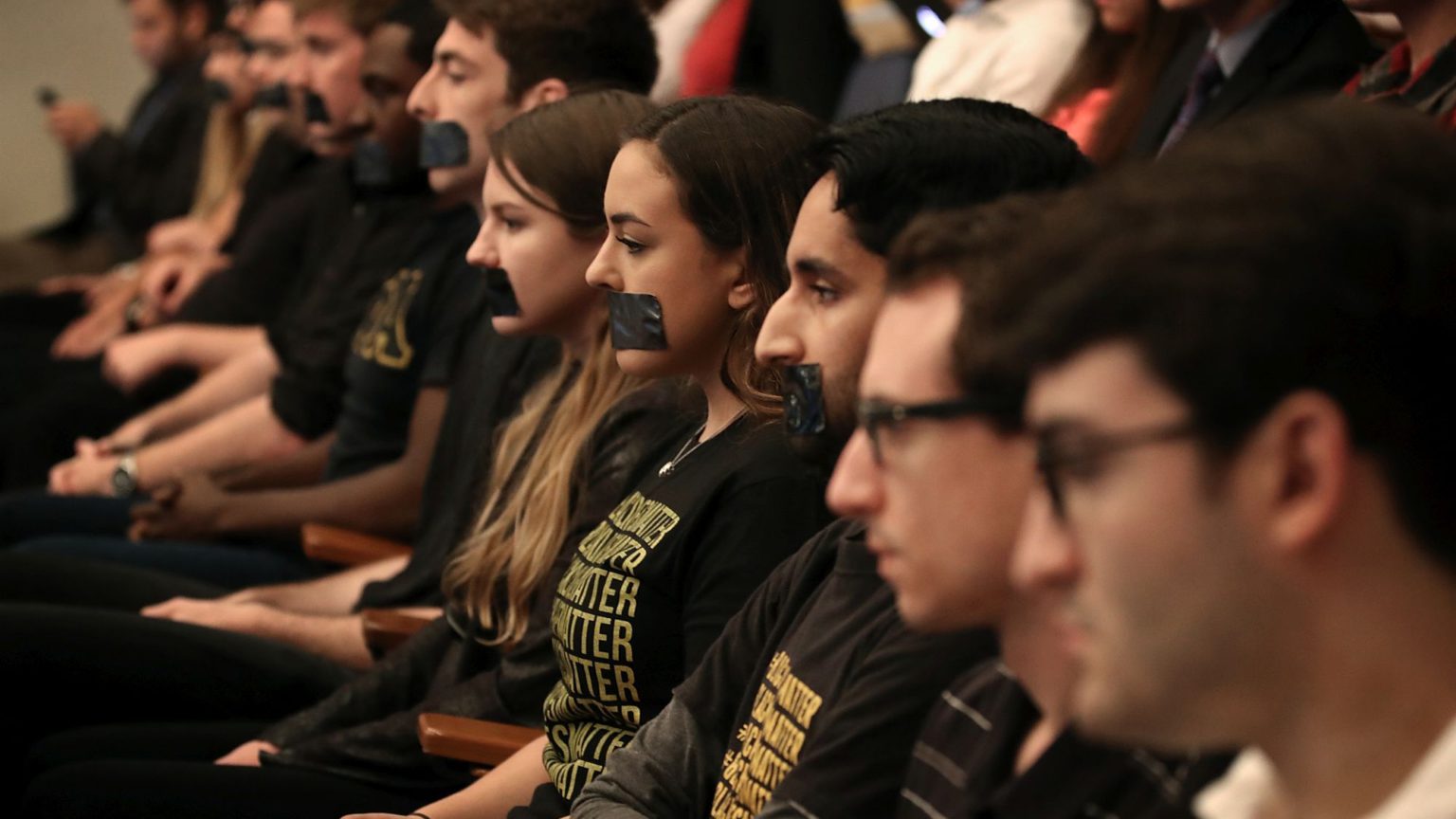 Too often, young people get a pretty rough deal from the media. We are branded 'snowflakes' and 'social-justice warriors' by outlets not entirely sure as to the meaning of these terms, but which are happy to weaponise them anyway. And we are told that we are intolerant of differing viewpoints and that we are the main instigators of a cancel culture that has become ever more prominent in British public discourse.
This might be frustrating for the majority of Millennials and members of Generation Z. But it is true that a large number of students and young people really can and should take a larger role in standing up for the values of freedom of speech, tolerance and open debate – values that are essential to their development as well-rounded human beings.
Free speech is often in the headlines today. This month, former Brexit secretary David Davis proposed legislation encouraging universities to protect freedom of speech, at a time when it has come under threat in places of higher education. A rare victory for the cause came at the end of 2020 when a vote at the University of Cambridge defeated proposals further limiting free expression, including the idea that one must be 'respectful' of all views and identities. This particular campaign against censorship was led by Cambridge philosopher Arif Ahmed, whose amendment of the word 'respectful' to 'tolerant' was passed by 1,378 votes to 208.
In recent years, however, the upholding of free speech has been the exception rather than the rule in British education. At Cambridge, in October 2020, students lobbied for Kevin Price, a porter at Clare College, to lose his job. His crime? To disagree with the statement, 'Trans women are women. Trans men are men. Non-binary individuals are non-binary.' Selina Todd, an Oxford history professor, required bodyguards when travelling around campus last year as a result of students making violent threats against her for her views on gender.
The trans debate is just one of many that young people are finding they cannot enter without putting themselves at great risk. A 2020 survey, carried out by ADF International, revealed that 40 per cent of students self-censored out of concern for their future careers. Labels of 'racist' and assorted '-phobe' suffixes are thrown around so freely now as to entirely devalue the words themselves. To question the motivations of groups like BLM or Stonewall is perceived as an attack on the minorities these organisations claim to represent. Students who are committed to racial justice and fair treatment for all sexual orientations are met with hostility for daring to disagree with some of these groups' more extreme elements. In reality, outright censorship is barely required when self-censorship comes so naturally.
This climate has been generated, in part, by the influence of students' unions, which all too often fail in their stated aim to represent the whole student body. It should not be forgotten that these unions have previously led campaigns of genuine social necessity. In the 1970s, the National Union of Students was the first group in Britain to champion gay rights publicly, at a time when so many in positions of influence did not speak out. More recently, there have been worthwhile initiatives carried out by students' associations, relating to accessibility and tackling sexual violence on campus. It is in these areas that unions' strength lies, not in actively seeking to deplatform speakers with whom they disagree or supporting partisan issues such as a People's Vote on Brexit. By not allowing supposedly dissenting speech, they risk alienating the teenagers and young adults they should be representing.
The expansion of the higher-education sector in recent years has led to universities becoming more like businesses than educational institutions. The free-thinking spirit of the campus has been lost, replaced with a preoccupation about job prospects and the prevailing groupthink.
This is a great shame, as universities should be geared towards expanding horizons, not constricting them. Students must be presented with new and challenging ideas and be encouraged to engage with them, interrogate them and think deeply on them. We may not agree with every thought presented to us, and we may find some offensive, but it is important to listen to and consider the viewpoints of others. This helps us build empathy and emotional intelligence, crucial qualities for living in a free and open society.
Free speech is the central principle of a healthy democracy. It is a vital tool for giving a voice to the voiceless, and for ensuring that everyone gets a say without being shut down. We are lucky to live in a country where we are free to criticise those in power, and where the government can be held to account by a young footballer. We must make the most of this. By educating young people early about this principle, the lawmakers and politicians of tomorrow can be in a position to speak with authority about the terrific possibilities of free speech. To immerse them in an intellectually repressive environment can only have negative consequences.
Growing awareness of these possibilities is what is prompting more under-30s to finally stand up for freedom of expression. During the pandemic, students, whether trapped at home or isolated in halls, have had their key years of emotional and intellectual autonomy diluted, and can only look ahead to an intimidatingly uncertain job market. So many of us are tired of being the target of lazy stereotypes and of being pigeonholed based on our age. A reluctance to listen to the views of others is a worrying development across the generations, not just among today's youth, and it is time to challenge it.
That is why a new campaign, Free Speech Champions, led by young people, has been organised to promote healthy discussion and tolerance of different opinions, on campus and beyond. Founded by students and recent graduates from a range of social, cultural, national and ethnic backgrounds, it embraces defences of free speech from across the political spectrum. In a way, we want universities to be 'safe spaces', but only in the sense that all individuals should be safe in having their voice heard. It is reassuring that this sentiment is one which students are increasingly getting behind. The tide, finally, seems to be turning in favour of the free exchange of ideas.
To enquire about republishing spiked's content, a right to reply or to request a correction, please contact the managing editor, Viv Regan.