Will the media's Biden sycophancy ever end?
Puff pieces about Kamala's Converses and Joe's dog are no substitute for probing journalism.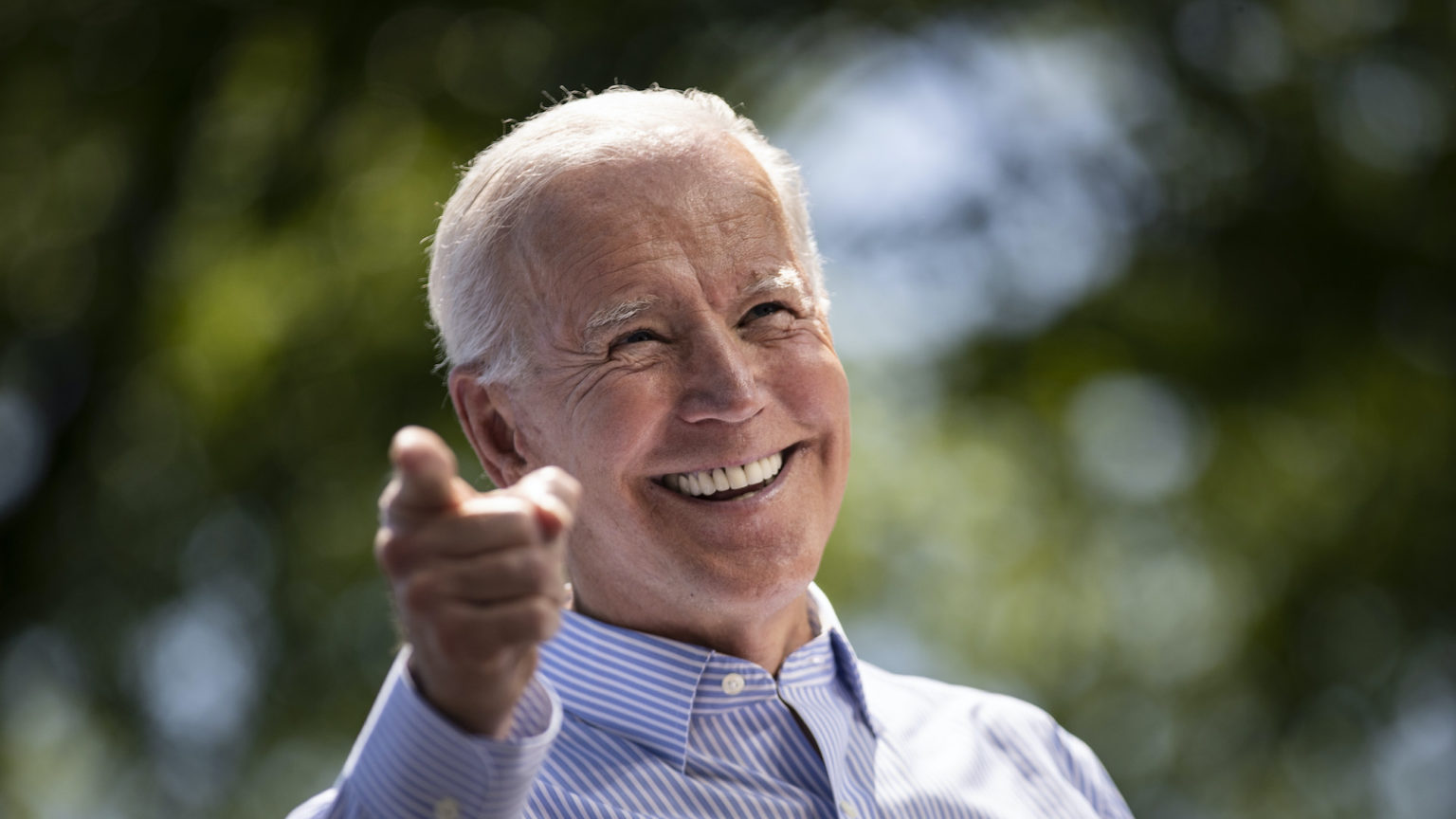 Now that Donald Trump has left the White House, the media are no longer even pretending to hold the government accountable. Sycophancy has already begun to dominate the airwaves and the press. The media have its man in the White House and we can expect nothing but fawning coverage from here on in.
Last week, advertising an interview with Kamala Harris and her husband, Douglas Emhoff, CBS Sunday Morning tweeted a clip of the new vice president being asked about her choice of Converse trainers.
Tomorrow on #CBSSunday

Vice President-Elect @KamalaHarris and her husband, @DouglasEmhoff, sit down with Jane Pauley and open up about their relationship and the story behind those @Converse sneakers https://t.co/Ok50jH6hkn pic.twitter.com/gtZ27cJ2AM

— CBS Sunday Morning 🌞 (@CBSSunday) January 16, 2021
'We had to ask about that fashion choice, surely a first for a vice president', host Jane Pauley said. 'What is the story?', she asked, as if there was a story at all. In case anyone was in doubt as to Harris's virtue, viewers were offered a close-up of the shoes, which had two badges attached to them, one reading 'stop hate' and the other 'black joy'.
Harris will also feature on the front cover of Vogue next month. The article has already been published online. One of the photos is titled 'Mrs America'. A caption underneath reads: 'Vice-president-elect Kamala Harris in a Michael Kors Collection suit. Hair, Bre Jaggers; makeup, Marquia James; set design, Julia Wagner; sittings editor, Gabriella Karefa-Johnson.' Another photo caption draws attention to those damned sneakers (originally, the cover was to feature Harris in her Converse, but a bizarre backlash put paid to that idea).
And it's not just in the US that the new first lady has provoked fawning coverage. The British edition of Vogue picked up the sneakers theme with a piece entitled, 'How Kamala and her Converse rewrote the rule book on political style'.
"Laced up and ready to win," took Harris all the way to the White House. https://t.co/Jq0pbllH5s

— British Vogue (@BritishVogue) January 19, 2021
The new president has also become the focus for pointless, doting coverage. CNN's David Schalion, for instance, compared the lights set up along the National Mall for the inauguration to 'extensions of Joe Biden's arms embracing America'.
The New York Times, supposedly America's paper of record, published an article on Tuesday entitled: 'Biden has a Peloton bike. That raises issues at the White House.' The 'issue', apparently, is that it necessitates 'regular morning negotiations' between Mr and Mrs Biden as to 'who gets to ride' the $1,900 bike 'first'. How human and relatable the new first family are!
"A person close to the president-elect said that Mr. Biden and his wife, Jill Biden, engage in regular morning negotiations over who gets to ride first." @SherylNYT https://t.co/p17Lm1lNLn

— Katie Rogers (@katierogers) January 19, 2021
NPR, which outright refused to report on the Hunter Biden scandal during the election – declaring it a 'pure distraction' which would waste its journalists' and listeners' time – has reported on the 'indoguration' of Biden's German shepherd.
Anyone expecting probing coverage of the new administration from the mainstream media is going to be sorely disappointed.
Picture by: Getty.
To enquire about republishing spiked's content, a right to reply or to request a correction, please contact the managing editor, Viv Regan.