The vaccine rollout needs a shot in the arm
We cannot let the lockdown drag on because of low ambitions.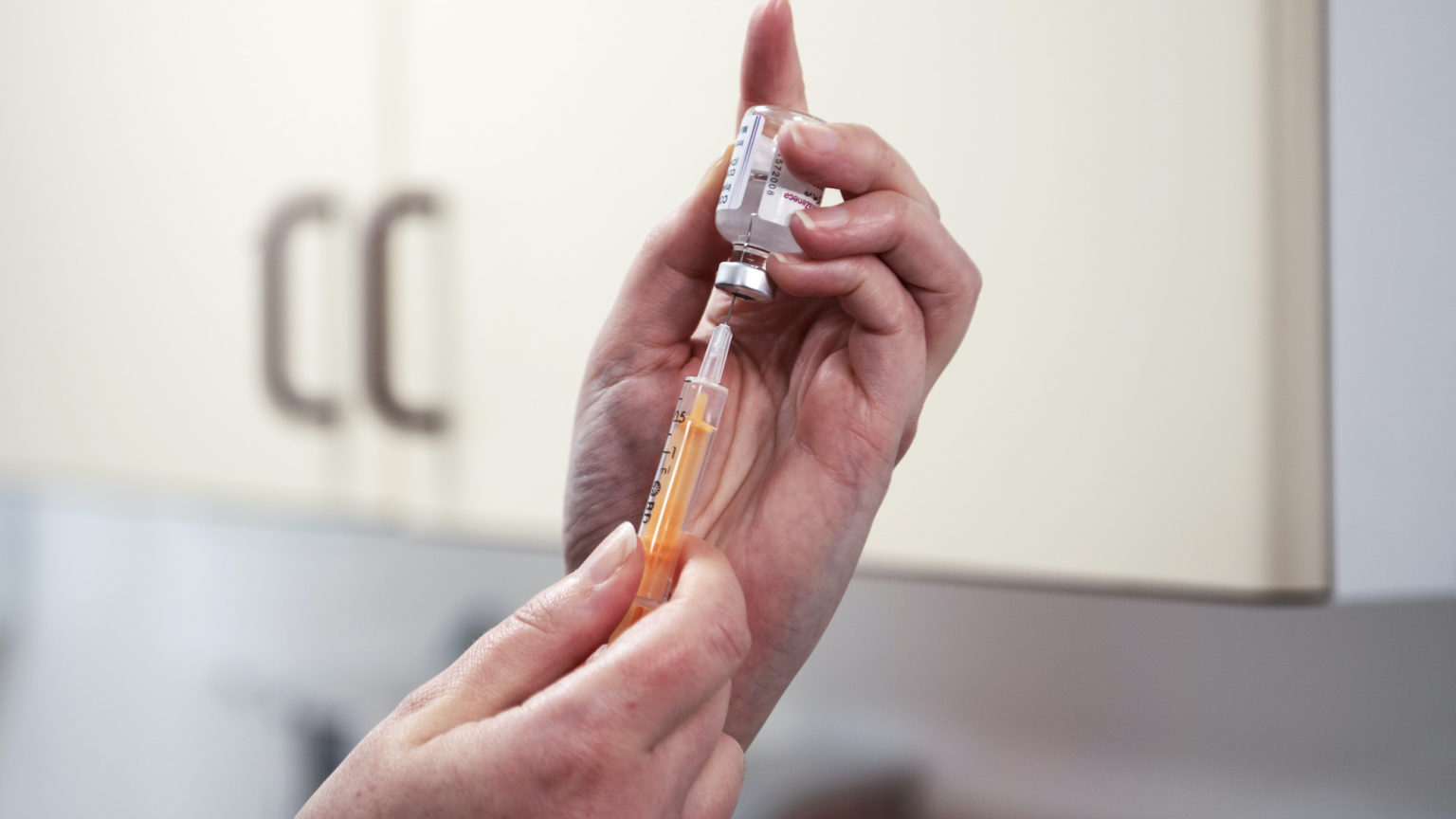 As prime minister Boris Johnson gravely told the nation on Monday night that we must all, once again, stay at home, he offered a crumb of comfort: that everyone in the top four priority groups – everyone 70 or over, health and social-care workers, and anyone who is 'extremely clinically vulnerable' – would receive at least their first dose of a vaccine by mid-February. Should we believe him?
The UK government has consistently over-promised and under-delivered during this crisis. Testing was stopped in early March last year because health authorities simply weren't organised enough to do it. We were promised 100,000 tests per day by the end of April and the target was met – but, initially, only by counting tests that were in the post.
A 'world beating' test, trace and isolate programme, bolstered by a smartphone app, was supposed to be delivered, but it is still not up to the job, despite tens of billions being spent on it. We were promised normality by the autumn, only to be hit by yet more lockdowns and tiered restrictions. We have had a lot of boosterism, but all too little progress.
The vaccination effort will need to be immense. Around 1.3million people have been vaccinated so far. The four priority groups total 13.9million people, so that leaves under 13million people to receive a first dose of the vaccine in seven weeks to hit Johnson's target.
A million vaccinations per month would barely scratch the surface. Still, we could be living in France, where just 516 jabs were dished out in the first week, or even worse, the Netherlands, where the original plan was to start on Friday 8 January – a full month after the UK.
Nonetheless, with practically no opposition in parliament to months of lockdown – Michael Gove suggested on Tuesday that lockdown restrictions might start to be eased in March – we are left reliant on the vaccine rollout. To date, it's simply not fast enough. Up to 27 December, it was averaging just 300,000 per week. To put that in perspective, there were 319,000 positive tests in the week to 30 December. In other words, immunity (or death) from infection is happening at least as fast as immunity from vaccination.
One problem is vaccine supply, though that is likely to accelerate from now on. Another has been that the Pfizer / BioNTech vaccine must be stored at very low temperatures for the vast majority of the time – though experience will no doubt lead to finding better ways of doing it. We also now have the Oxford / AstraZeneca vaccine, which is cheaper, can be stored at normal refrigerator temperatures and is much more like the annual flu jab in terms of how it can be used.
But good old British bureaucracy still manages to get in the way. Thousands of former doctors and nurses have volunteered to help, but have been faced with pointless paperwork. Does anyone really need to have been DBS checked and through Prevent anti-radicalisation training to stand in a village hall and stick needles in people's arms? The only thing such hurdles will prevent is getting able volunteers to the front line.
What's required is the same attitude that marked the first wave last March. Red tape was torn asunder to allow hospitals to cope with the tsunami of cases. We need a mobilisation akin to that required to repel an invasion. Naturally, getting the military involved, both to dish out vaccines and to help with logistics, would be a good start. We also need to move quickly to remove other barriers, like indemnity insurance for volunteer jab-givers, and to allow non-medical venues to become vaccination centres, whether it is the local scout's hut or a BrewDog pub.
A new paper from the Adam Smith Institute (ASI) offers other suggestions. A major lesson is 'copy Israel', which has already vaccinated 14 per cent of its population. The ASI believes the UK's ambition should be just as great, which means scaling up to deliver six million vaccinations per week. That means the rollout cannot simply be done by the NHS – other organisations need to be involved, too. This is hardly unprecedented: pharmacies already provide millions of doses of the seasonal-flu vaccine each year. Yet offers of help have so far been spurned or ignored in favour of a centralised approach.
We must not repeat the failings of the testing fiasco last March. Then, Public Health England proved to be incapable of using extra resources offered by university and private-sector laboratories. We can't wait six weeks for central authorities to figure out how to use all the resources available. Financial incentives should be provided to encourage as many organisations as possible – from GP surgeries to Tesco – to get involved.
We should have drive-through centres. We suddenly have a lot of unused school halls — let's use them, too. (And they are well used to processing streams of people, since they are often used as polling stations.) We should be vaccinating from early morning to late at night. If a 24-hour supermarket can clear space, let's do it round the clock. There should be no excuse for vaccines to be sitting in storage – they should be shifted out and into people's arms before they get a moment to gather dust.
We should all be snapping at the government's heels to get this sorted fast. And we should also be asking serious questions about when this will lead to a relaxation of lockdown. The four highest-priority groups account for 88 per cent of deaths and roughly half of hospital admissions from Covid. When both deaths and hospital-patient numbers fall significantly, we need to know at what point the government releases the shackles. While a second dose will help to enhance the level and longevity of immunity, we should not be overly cautious in waiting for a whole extra round of vaccinations before opening up.
Covid-19 is likely to be a permanent fixture. Complete eradication seems unlikely. But once we are at the stage that Covid-19 is no more threatening than seasonal flu, we should end lockdown. The damage being done to individuals and society is too great to wait a moment longer than necessary. If we drive forward with real urgency, that moment can come sooner rather than later.
Rob Lyons is a spiked columnist.
Picture by: Getty.
To enquire about republishing spiked's content, a right to reply or to request a correction, please contact the managing editor, Viv Regan.