spiked's heroes of 2020
Meet those whose defiance, determination and sheer humanity are an inspiration to us all.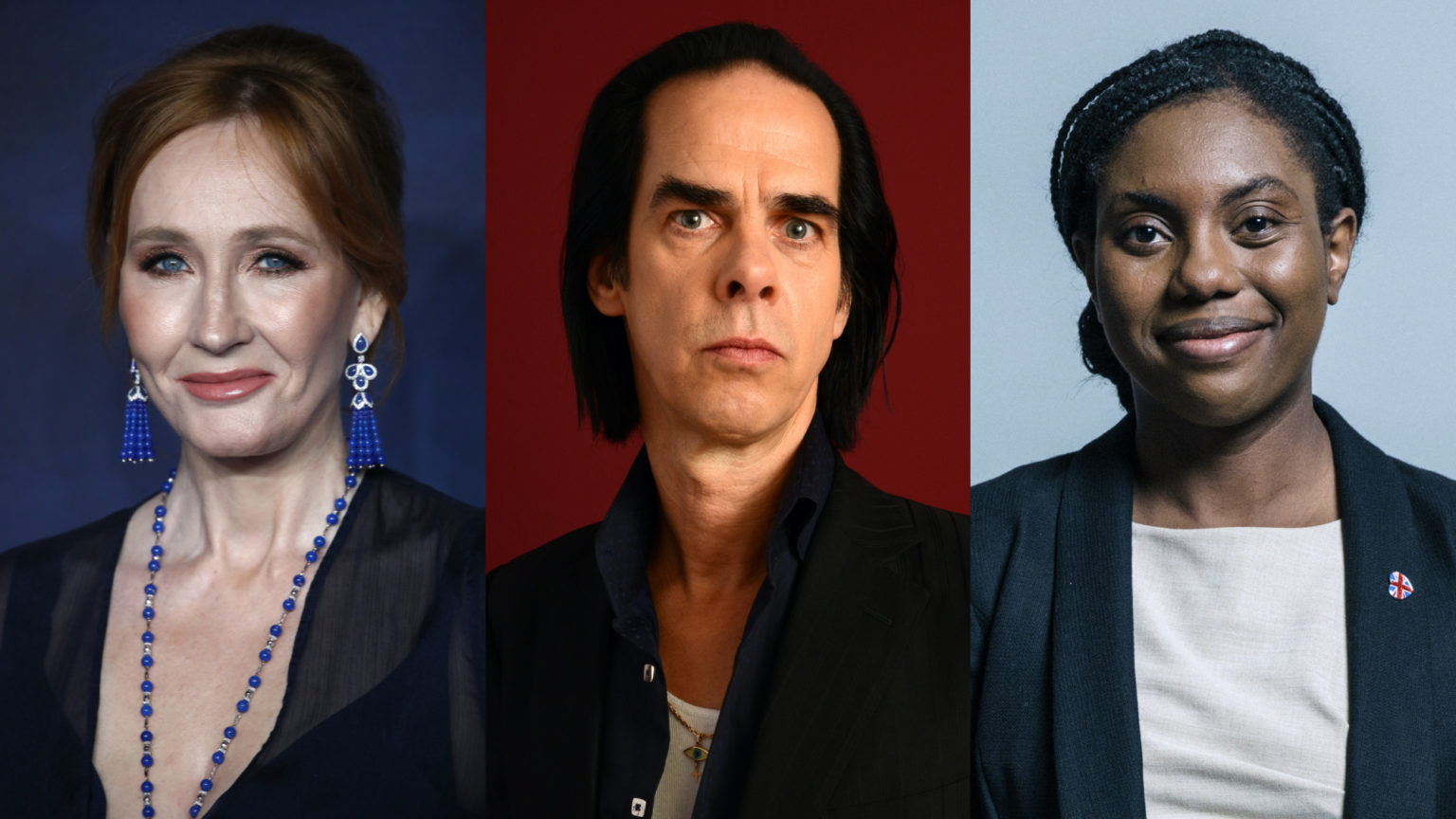 As this darkest of years draws to a close, spiked celebrates those whose defiance, determination and sheer humanity have lifted the gloom.
---
The utterly uncancellable JK Rowling
The calls for her books to be pulped. The endless condemnation. The rape and death threats. JK Rowling has had to put up with so much for a couple of years now. And all because she not only thinks biological sex is real — that only women menstruate and that men should stay out of women's changing rooms — but also because she is willing to say these things. Again and again.
For her refusal to back down in the face of so much viciousness from trans activists and their identitarian cheerleaders, she deserves enormous praise. She really has been standing alone against the tide at points, having to watch even the Harry Potter actors, who owe their success to her talent, shake their heads at her unwillingness to toe the woke line.
She has proved herself uncancellable. Too big to be made to bow down. Too resolute to be forced to crumple. As Brendan O'Neill wrote, she reminds us that 'even in this darkly censorious era you can cling to your principles'.
---
Nick Cave, a freedom-loving soul
As one of the most unique musical artists of the past 50 years, perhaps it is to be expected that Nick Cave understands what today's new puritans do not. That art is autonomous. It operates according to its own laws. Mess about with its elements, bend it to the taste of the day, and you don't just cancel it. You destroy it. Just as Cave rightly said the BBC had done when it changed 'faggot' to 'haggard' in the Pogues' classic, 'Fairytale of New York'.
It is thanks to such interventions that Cave has emerged over the past year or so as one of the most eloquent and impassioned critics of cancel culture, 'the unhappiest religion in the world'. He understands that tolerance and freedom of expression are the very lifeblood of creativity and culture. And that 'a refusal to engage with uncomfortable ideas has an asphyxiating effect on the creative soul of a society'.
Moral integrity, generosity of spirit and a baritone to die for, what is there not to love about Nick Cave?
---
Samuel Paty, never to be forgotten
In a suburb of Paris, on the afternoon of 16 October, several pupils pointed out Samuel Paty, a history and geography teacher at their school, to an 18-year-old Islamic extremist called Abdullakh Anzorov. Anzorov proceeded to track Paty's movements. And then, in a street near Paty's school, Anzorov beheaded him.
Paty had received death threats before. So he knew showing his teenage pupils cartoons mocking Muhammad as part of a classroom discussion about freedom of expression entailed some risk, given the determination of some Islamists to punish him should he, in their eyes, 'blaspheme' again.
But he also thought that what he was doing was vital. That 'teaching critical thought', and getting his students to engage with the principle of free speech was important – too important, in fact, to be sacrificed at the altar of intolerance. And so he did what he felt called to do, and taught those kids the real meaning of liberté. In doing so, he stood up, bravely and courageously, for ideas and principles that his young executioner and the army of woke liberal censors who enabled him would trample underfoot. #JeSuisSamuel indeed.
---
Kemi Badenoch against the new racialism
The racialisation of virtually every aspect of social, political and cultural life has been relentless this year. Racism – systemic, institutional and no doubt metaphysical – has become an all-encompassing, all-powerful force, supposedly privileging all whites (even homeless, poor ones), and victimising all blacks (even privately educated, posh ones).
Too few have been prepared to call out this divisive bollocks for what it is, especially in Westminster, where the self-righteous prevail over the backboneless. With one notable exception: 40-year-old equalities minister Kemi Badenoch.
In June, she undercut the myth of rampant racism promoted by the BLM protests. She argued that the ideas it promotes, like 'being black is a death sentence', are not only untrue; they also undermine social solidarity and harm black people, encouraging them 'to believe that they live in a society that is against them'. Britain, she concluded, is 'one of the best countries in the world to be a black person'. And she wasn't finished outraging Guardianistas, taking time out in October to lay into the nonsense of critical race theory. So, for exposing the cant, untruths and hypocrisy of the new racialists, here's to you, Kemi.
---
The vaccinologists saving humanity
The news we'd been hoping to hear as soon as Covid-19 reared its ugly head began to emerge in early November. German biotech firm BioNTech and its US partner Pfizer announced that their vaccine was stopping more than 90 per cent of those trialled from getting Covid-19. Just one month later, large batches of their vaccine were being rolled out in Europe and America.
It was an incredible achievement. It was the first ever vaccine developed for a coronavirus. The first ever to use messenger RNA (mRNA) to induce an immune response. And the fastest ever to move from the drawing board to international roll-out.
And much of the credit must go to husband-and-wife team, Ugur Sahin and Oezlem Türeci, the two physicians who co-founded BioNTech 12 years ago. Their commitment to medical research has driven the company to its world-changing, life-saving heights. At a time when humanity is regularly cast as the problem, they showed once again that only humanity provides the solution.
---
Jonathan Sumption, a voice of liberty
Jonathan Sumption — a former QC and Supreme Court judge, and still one of Britain's sharpest minds — has stood up to lockdown measures from the moment they were first mooted in March.
While Her Majesty's Opposition spent the year providing nothing of the sort, suggesting only that the government's lockdown measures 'should have been even tougher and even quicker', Sumption has been unrelenting and unwavering in his criticism. He has condemned 'the British state' for exercising 'coercive powers over its citizens on a scale never previously attempted'. And he has rightly deemed lockdown 'the most significant interference with personal freedom in the history of our country'.
What lends his attacks their incision is that he recognises what too many do not: that how we respond to the pandemic is not a scientific problem — 'it is mainly political'. What we have to make, as a society, is 'a complex value judgment' over whether 'the moral, physical, cultural and economic harm resulting from the lockdown is worse than the loss of life resulting from the virus'.
Sumption's is a sobering, rational and humane perspective. And it has never been more vital.
To enquire about republishing spiked's content, a right to reply or to request a correction, please contact the managing editor, Viv Regan.