The year the EU didn't come together
Coronavirus has exposed the bloc's tensions and dysfunctions.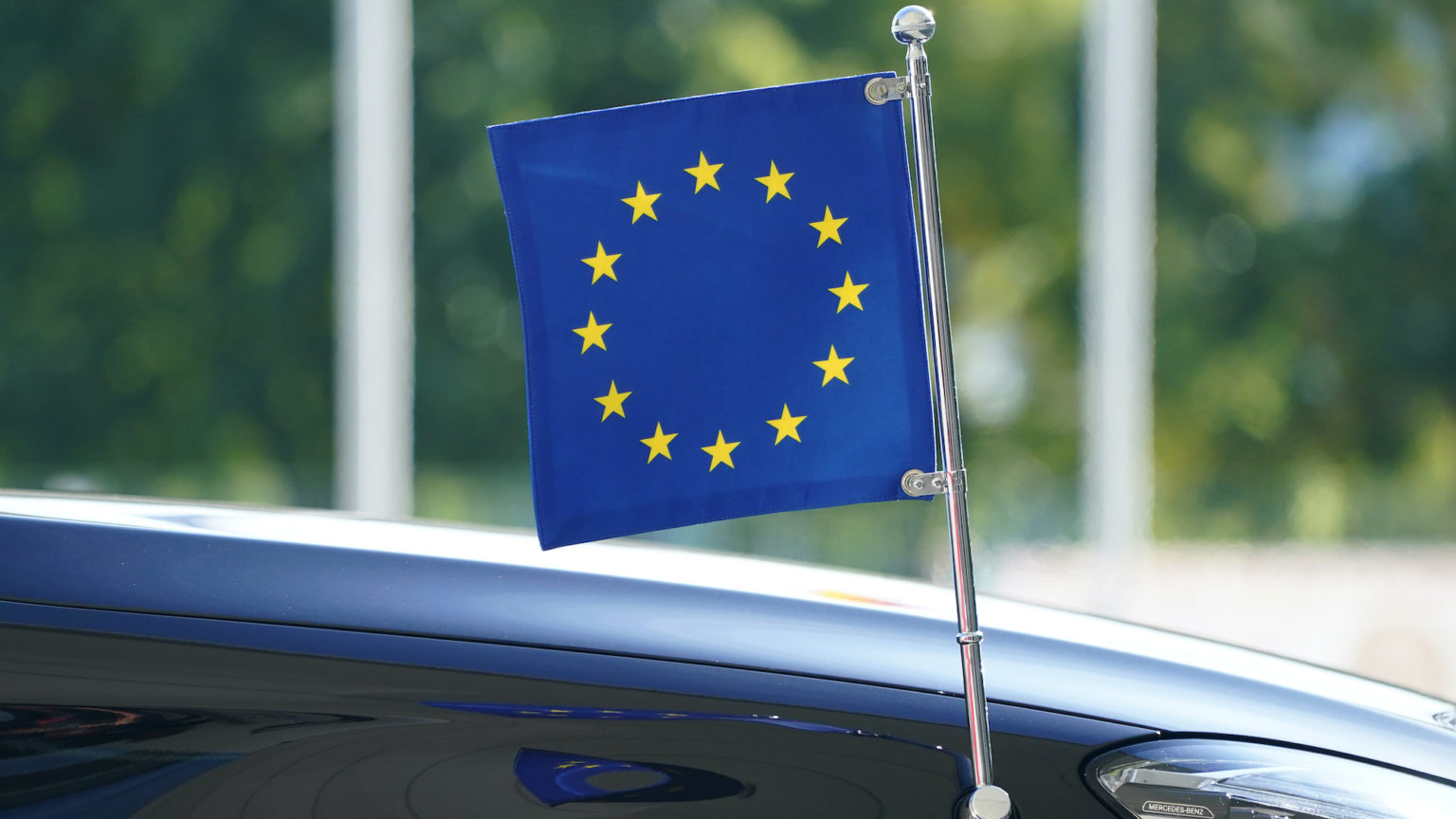 'It's not been a great year for the EU' could have been an end-of-term summary for at least a decade. But this year, it's been more appropriate than ever, particularly thanks to the shock of Covid and member states' responses to it.
The first confirmed case of Covid-19 in Europe was on 20 February, a 37-year-old man referred to as 'Mattia'. But the virus had almost certainly been around longer. In June, it was reported that the virus had been found in waste-water samples dating from December 2019. One doctor in Lombardy has said he noticed unusual cases of patients with a high fever around that time, but they were initially put down to seasonal flu.
Whatever the precise timings, the disease was taking off. Eleven towns in Lombary and Veneto were placed into quarantine soon after Mattia's positive test. People were dying in increasing numbers and the idea that Covid would be relatively mild was blown out of the water. By the second week of March, 600 of Lombardy's 750 intensive-care beds were occupied.
Did other EU countries mobilise in solidarity with Italy? Far from it. Instead, the response was narrowly national. As Milja Kljajic noted on spiked at the time, 'when Italy pleaded for assistance and for emergency medical supplies, using the EU's Mechanism of Civil Protection, not a single other member state responded to the call'.
Germany responded in an astonishingly protectionist fashion. The Financial Times reports on a Swiss company, Akzenta, that owned stocks of personal protective equipment (PPE) that were stored in a warehouse in Freiburg. But the company couldn't access them because the German government had banned exports of PPE. It was Germany first. 'German authorities started impounding large consignments of masks and gloves that were being stored in or transited through their territory – even when they had been bought and paid for by other countries.'
Germany also closed its western borders soon after, undermining the Schengen free-movement agreement and creating even more outrage. The idea of EU-backed 'coronabonds' was rejected out of hand. So even while Russia, Cuba and China were sending aid to Italy, the country's supposed close partner was refusing to help.
As the FT notes, Germany has been trying to undo the damage of these early unilateral actions ever since. On 19 March, Germany sent 7.5 tonnes of aid to Italy, including more ventilators. But financial support was still paltry. In April, the EU approved a €540 billion package of emergency assistance, but it was almost entirely in the form of loans. As Dominic Standish noted at the time, for a country like Italy, already burdened with a national debt equivalent to 135 per cent of GDP and a moribund economy even before the crisis, this could have led to a default on international debt.
By May, the German and French governments were proposing a fund of €500 billion to provide grants to member states. This wasn't a sudden turn towards solidarity, but a recognition of how much the crisis threatened the EU itself.
After a summer lull, problems have come back to the fore, particularly the EU's traditional leaden-footed response to any emergency. One is the delay in rolling out vaccines. While the UK could announce this week that over 130,000 people have already received a first dose, the EU is still allowing the regulatory cogs to turn slowly, with 27 December now the likely start date.
It's not just Covid that has caused consternation. Apart from the current negotiations on a trade deal with the UK – with concerns from German carmakers to French fishermen – the EU is also finalising its next budget, including a post-Covid recovery package. But among the usual rows over money, the EU Commission and Parliament are also trying to impose rules on Poland and Hungary over 'rule of law' mechanisms. In effect, funds for these countries could be withheld if, for example, there are question marks over the independence of the judiciary.
The EU's cheerleaders in the UK should take note how 2020 revealed once again the fundamental problems with the bloc. There is no real solidarity between the 27 member states – national interests are always the first reflex. The impoverishment of southern European countries continues, as does the lecturing of countries in the east. Every decision is pored over in backroom discussion rather than in democratic debate. If national bureaucracies are frustrating enough, a supranational one is even worse, especially one as detached and unaccountable as the EU.
Whatever the outcome of the current trade-deal talks, with plenty to suggest that they will be a great disappointment to those looking to break away fully from the EU's grip, there are plenty of reasons to be thankful that we will be taking a big step away from the Brussels shitshow on 1 January. In a thoroughly depressing year, that is something to celebrate.
Rob Lyons is a spiked columnist.
To enquire about republishing spiked's content, a right to reply or to request a correction, please contact the managing editor, Viv Regan.