Amnesty joins the McCarthyite mob
Amnesty is openly demanding the persecution of anyone who criticises the woke trans orthodoxy.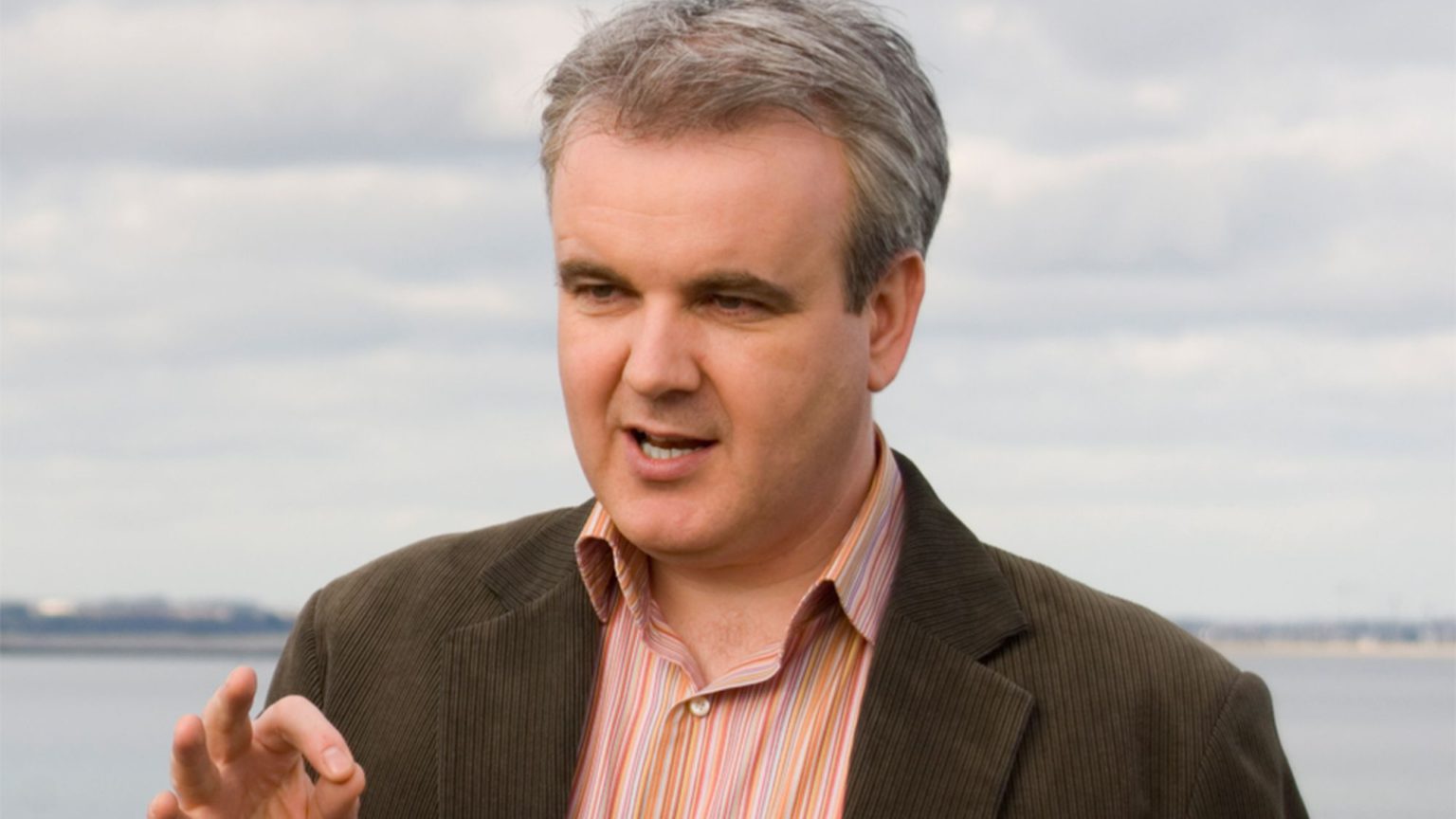 Amnesty was founded to stand up for people who are punished for following the dictates of their conscience. 'Prisoners of conscience' – that was its chief focus; rallying people across the world to the cause of defending those who are jailed or persecuted for their beliefs. And now? Well, in an about-turn of eye-swivelling proportions, Amnesty now openly calls for the demonisation and even ousting from public life of people who have the 'wrong' beliefs; of those who have the temerity to act on their conscience in a way that the ideologues at Amnesty and in the rest of the NGO elite find distasteful. From defending freedom of conscience to trashing it – that's quite the rebrand.
Amnesty's new role as a persecutor of people who follow their conscience was confirmed when Colm O'Gorman, executive director of Amnesty International Ireland, put his organisation's name to a neo-McCarthyite letter demanding the silencing of anyone who criticises the cult of transgenderism. The letter, published by Gay Community News in Ireland, offers solidarity to the trans community and denounces those who promote 'transphobic' views. What counts as transphobic, you ask? The letter spells it out: organisations that seek to 'defend biology' are by definition bigoted, it says. Defend biology. If you now accept the biological reality of male and female, that humans, like all mammals, are born a particular sex, then you are a hateful, despicable person who, in the words of the letter, should be 'denied legitimate representation' by politicians.
This chilling, authoritarian rant is expressly aimed at suppressing speech that Amnesty and the other signatories judge to be 'bigoted'. It attacks 'pseudo-feminists' who push gender-critical thinking – that is, feminists who are uncomfortable with certain aspects of transgenderism, particularly when they impact on women's sex-based rights and on women-only areas – and it denounces 'newly launched organisations that seek to defend biology or fight gender identity'. This is clearly a swipe at groups like the LGB Alliance and various women's liberation networks which have questioned the idea that people can be born 'the wrong sex' and that biological males should have the right to enter women's spaces or to identify as lesbians. Such organisations, the letter makes clear, must be starved of the oxygen of publicity.
It says: 'We… call for an end to giving airtime to their despicable brand of harassment.' It goes further: 'We call on media and politicians to no longer provide legitimate representation for those that share [these] bigoted beliefs.' In short, we must destroy these people's democratic right to political engagement and public expression. Feminists uncomfortable with biological males being placed in women's prisons, lesbian campaigners sceptical of the idea that a man who identifies as a woman can be a lesbian – these vile bigots must be denied airtime, denied representation, and denied any presence whatsoever in the public sphere. Then, in a stunning display of doublethink, the letter says all of this must be done in the name of 'diversity', because 'Ireland is better when it is diverse'. To call for the crushing of a certain way of thinking in the name of celebrating diversity takes Orwellian doublespeak to dizzying new heights.
This letter calling for the punishment and silencing of anyone – mainly women and gay people – who questions transgenderism is signed by various groups. The National Women's Council of Ireland, LGBT Ireland, the Irish Network Against Racism… and Amnesty International. Amnesty's inclusion is deeply disturbing, because it means Amnesty has now publicly put its name to a document calling for people to be censored; for certain beliefs to be expunged from public life; for politicians to refuse to represent a section of society that dares to question the new gender orthodoxies. An organisation founded to assist people who are persecuted for following their conscience now openly insists that people should be persecuted for following their conscience.
For years, Amnesty railed against Iranian theocrats who punished people for blaspheming against the mullahs, or Eastern European dictators who persecuted people for questioning their Stalinist rule, or governments that restricted women's right to argue and campaign for better healthcare. Now Amnesty itself does these things. It wants people to be punished for blaspheming against the trans orthodoxy. It wants women to be reprimanded if they question the right of born males to enter their spaces. It says they should be silenced. This is a tinpot tyrannical cry for the crushing of 'problematic' consciences and it utterly overturns what Amnesty once claimed to represent, in a way that Amnesty itself seems not to fully understand.
Peter Benenson, the English barrister who helped to found Amnesty in 1961, said there is always someone somewhere who is being punished 'because his opinions or religion are unacceptable to his government'. Decent people must 'unite in common action' to challenge this terrible state of affairs, he said. Sixty years later, as Amnesty in Ireland signs a letter calling on politicians to silence people who question the cult of transgenderism, we need 'common action' once again – this time against Amnesty itself, poacher turned gatekeeper, defender turned persecutor.
Picture by: Wikimedia Commons.
To enquire about republishing spiked's content, a right to reply or to request a correction, please contact the managing editor, Viv Regan.