Carole Cadwalladr's failed war on democracy
Another wheel has fallen off her crazed Brexit conspiracy theory.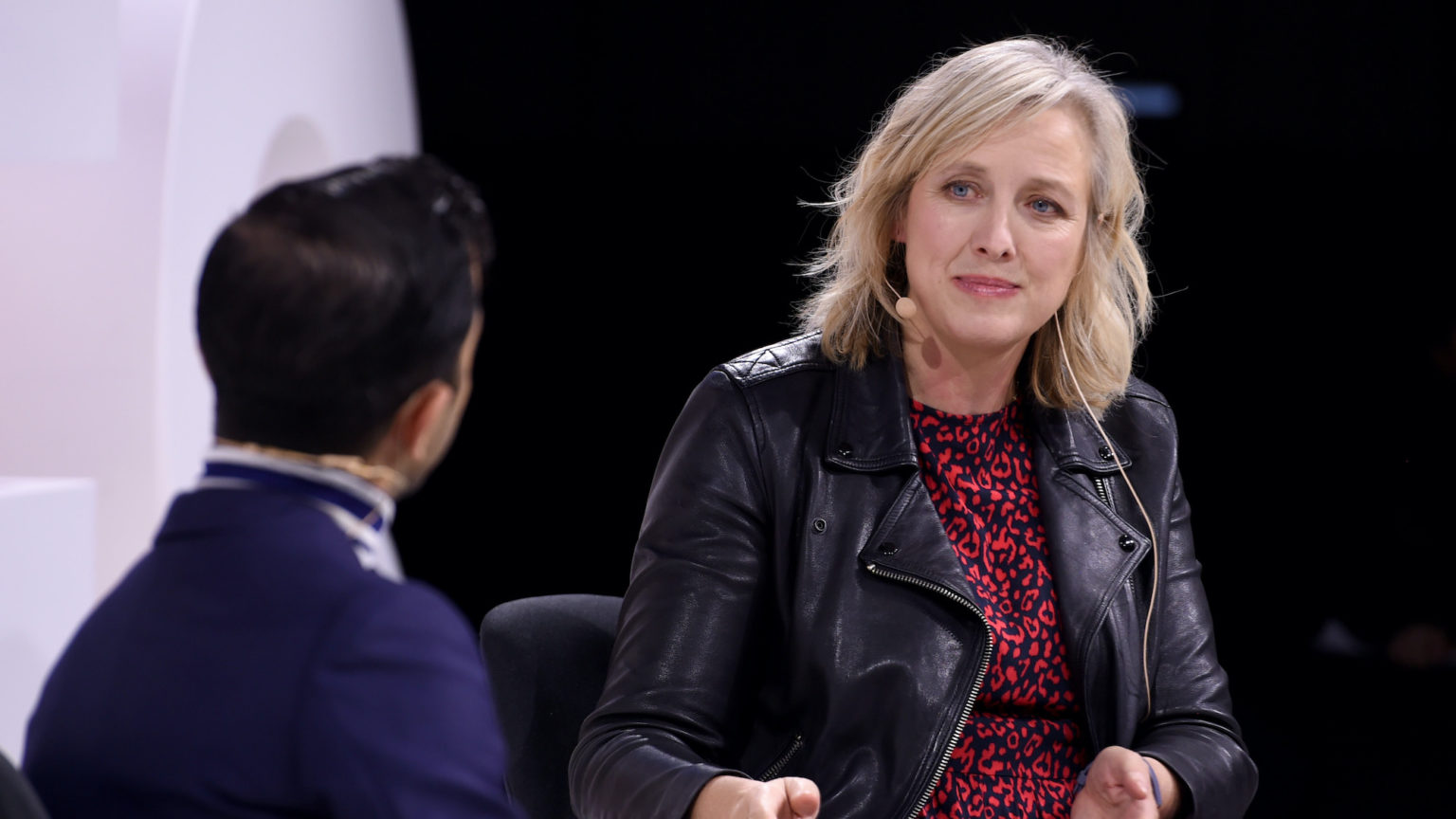 So, Carole, whodunnit? We now know it wasn't Arron Banks who corrupted the EU referendum, or Darren Grimes, who was another of your targets. But it must have been someone, right? So, which mastermind was really behind the dark-money attempt to steal the referendum result?
For anyone who hasn't heard, Carole Cadwalladr has bottled it. The Observer columnist has been embroiled in a libel battle with Leave.EU boss Arron Banks since last year. Now, according to Guido Fawkes, she has effectively admitted she has no evidence to back up her claims that Russians funded the Brexit campaign, and that Banks lied about his relationships with them. She has also agreed to cover her opponent's legal costs, starting with a substantial downpayment of £62,000.
This is not the first time one of Carole's Brexit conspiracy threads has collapsed. Previously, she went after Darren Grimes, who founded BeLeave, a pro-Brexit student organisation. In 2018, Grimes was fined £20,000 after Vote Leave was accused of using BeLeave as a vehicle for getting around referendum spending limits. Vote Leave itself paid a fine of £61,000. But Grimes' fine was overturned last year, and the Electoral Commission had to pay legal costs of over £200,000 – 10 times the value of the original fine. The Metropolitan Police dropped its investigation into Grimes and Alan Halsall – another Vote Leave official – earlier this year, and the witch-hunt has slowly ground to a halt. Another aspect of Carole's grand theory fell apart.
Cadwalladr was the most prominent journalist to pursue the 'dark money' line of attack on Brexit. She turned Cambridge Analytica into a household name. She believed that this data company was key to the 'corruption' behind the vote to leave the EU. But this story, too, fell apart a few months ago when a report found no evidence the tech firm had misused data to affect the vote for Brexit.
Cadwalladr is running out of people to blame for Brexit. The wheels are coming off her crazy conspiracy-cart. But will she be deterred from similarly manic theorising in the future? I doubt it (in fact, she says the Banks case is 'far from over').
But the truth is, it's not all about Carole. She is merely one part of a much larger pro-Remain establishment which stopped at nothing to try to discredit the democratic revolt of 2016. The forces of the status quo threw all their weight against Brexit. They accused Leave campaigners of having links to malevolent foreign powers, and accused 'uninformed' voters of being duped by devious political masterminds.
Cadwalladr had an audience. People took her seriously. She even won the Orwell Prize for Journalism in 2018 for her mad theories. The chair of the judges, David Bell, said of her work, 'Orwell would have loved it'. Talk about doublethink.
This is why, though we may toast Cadwalladr's humiliation, we must remain vigilant: there is a constituency for her undemocratic rants, and it is a dangerous one. The anti-democratic impulse behind her campaign against Brexit is alive and well. Even as the arguments around Brexit itself recede from view, the threat to democracy has not gone away.
Paddy Hannam is a spiked intern. Follow him on Twitter: @paddyhannam.
To enquire about republishing spiked's content, a right to reply or to request a correction, please contact the managing editor, Viv Regan.