Lockdown is adding salt to Italy's wounds
The Italian health service failed to prepare for a second wave. Now ordinary Italians are paying the price.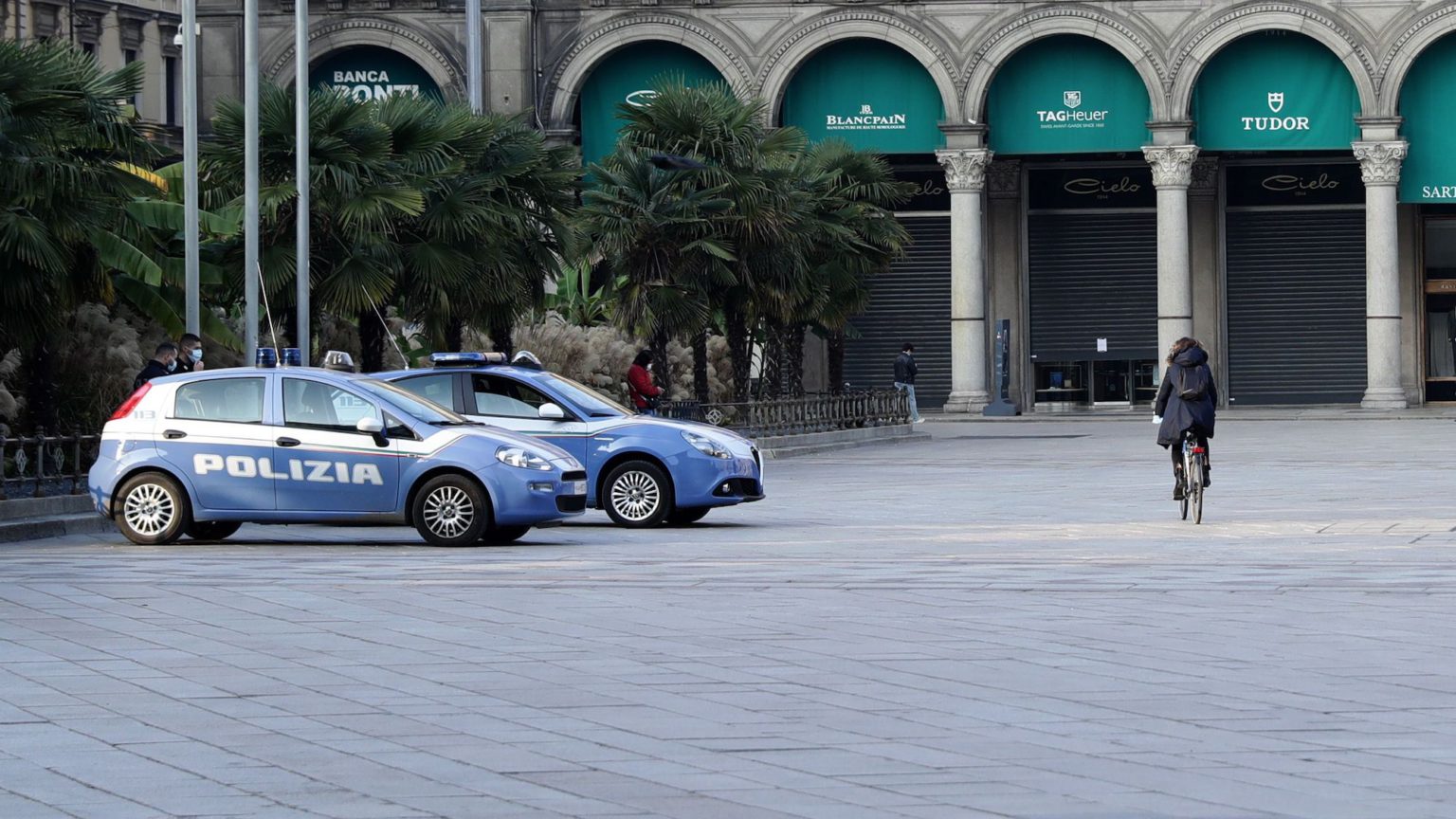 Italy, like much of Europe, has tragically been hit by the second wave of Covid this autumn. The number of deaths per day officially caused by Covid-19 rose by 41.7 per cent in just seven days, between 11 and 17 November. On Monday, 853 people died – the highest daily death toll since 28 March. Cases are going up, too, though the rate of transmission is starting to slow down.
These numbers are also affected by the number of tests taking place. Italy is only doing about half as many tests as the UK, and its testing levels are well below that of the US, Russia, Israel, Belgium and Spain. With estimates of asymptomatic Covid-19 cases running at around 80 per cent, less testing means Italy is likely recording fewer infections than other countries would have under the same circumstances. However, the relevance of asymptomatic cases is contested. New research suggests that asymptomatic cases are much less likely to transmit Covid to close contacts.
But whatever way you look at it, Italy's healthcare system has been struggling this autumn. The number of people in hospital with Covid on 24 November – 34,577 – surpassed the peak reached during the first wave of the virus. On 18 November, Covid-19 patients occupied 42 per cent of intensive-care beds nationally, which is 12 per cent over the critical threshold of 30 per cent. This threshold for intensive-care beds was breached in 17 of Italy's 21 regions, despite increases in the number of these beds since the spring.
A study by Johns Hopkins University has found that Italy has now recorded four deaths per 100 infections – the third highest rate in the world.
Under Italy's current regional system of Covid-19 measures, three northern regions (Lombardy, Piedmont and Aosta Valley) and three southern regions (Calabria, Sicily and Apulia) are in the most restrictive 'red' zones. Lombardy, where the coronavirus initially spread rapidly, is still the worst affected Italian region in terms of new daily infections. It recorded 4,886 on 24 November.
Unlike the first wave of the virus, the south is currently bearing the greatest brunt in terms of the health system. Healthcare policy is largely devolved to the regions and decades of underinvestment and corruption in southern regions are taking their toll.
Italy's poorest region, Calabria, has had huge sums of central government funding for healthcare siphoned off by 'Ndrangheta mafia front companies. In March, it was clear Calabria would be unable to cope with high numbers of Covid-19 infections: the region of two million people had just 150 critical-care beds. 'Our health system care cannot face a situation like Lombardy's, we're not up to it', Calabria's former governor, Jole Santelli, warned back then. Yet, across the whole of Italy, only 625 more anaesthetists and resuscitators have been employed since the beginning of the pandemic.
At both the national and regional level, there has been a failure to prepare and to take responsibility for the expected second wave of the crisis.
In November, Calabria went through three different health commissioners in just one week.
More widely across southern Italy, healthcare was woefully unprepared for Covid-19. The regions of Calabria, Sicily, Apulia and Campania had fewer than 1,000 critical-care beds combined before the Covid-19 outbreak earlier this year. At the start of November, Campania had around 500 intensive-care beds for its population of 5.8million, according to the mayor of Naples. He criticised the regional health authorities for failing to improve the health system over the previous six months as ambulances and cars carrying suspected Covid-19 patients queued up outside overflowing hospitals in Naples, the capital of Campania.
As well as the dire health impact from Covid, the Italian south is also bearing the greatest brunt from lockdown, particularly when it comes to education. In September, schools and universities across Italy were finally reopened after more than six months of closure. But a new decree was issued by the central government on 4 November. Pupils at primary schools could carry on going to school. But for regions in the 'red zone', anyone above the first two years of middle school would have to go back to distance learning. The regions of Apulia and Campania tried to close all of their schools before this was challenged by a court ruling.
To her credit, education minister Lucia Azzolina has criticised regions that are going too far in closing schools. 'Opening schools does not entail risks, if anything, the risk is closing schools', she has rightly said. But given the large number of pupils now out of school thanks to her own decree, there is now a huge mismatch between government policy and the many students who know they are missing out on real education. In Turin, students have been protesting the decision to move to distance learning by studying online outside their school since 6 November.
There have also been numerous well-attended protests against the re-imposition of lockdown measures all over the country. On the evening of 26 October, the central square of my nearest city, Treviso, was packed with hundreds of people chanting against measures to close gyms, pools, cinemas, theatres and schools. Bars and restaurants were also ordered to close from 6pm, except for takeaways.
Ordinary Italians are suffering severely from lockdown. Household income fell by 7.2 per cent in the second financial quarter of 2020 – the worst fall in the G7.
Italy's government has extended its furlough scheme to support employees, paying 80 per cent of their income until spring 2021. While helpful, this still means vast numbers of people living on lower incomes. It also does not assist the many people who are self-employed, nor the large numbers who have lost work in the informal sector, which is estimated to be one fifth of the Italian economy.
The government is attempting to stave off discontent by pumping money into the economy, but industrial turnover still fell by 3.2 per cent in September. It had looked as if it was starting to recover in the previous four months, but this hope has been dashed. Every month for several months, government borrowing has reached new record highs. Italy's public debt reached €2,582 billion in September, up by €3.8 billion on August.
Instead of developing a national economic strategy, the national government is betting on future income from the EU's Covid-19 recovery fund – a major plank of its next budget. This budget still needs to be approved by all EU member states, but Poland and Hungary are blocking it. But even if the budget and recovery fund are approved, Italy would receive more loans than grants, adding to its public debt, which is already the largest in the EU.
After all this dire suffering by Italians, it is remarkable that only two months ago commentators were praising the Italian government's strategy for defeating Covid. As the second wave began to emerge in the rest of Europe, an article in Foreign Policy argued that Italy had 'snatched health from the jaws of defeat' and was 'likely to hold off a devastating second wave'. At the end of September, the BBC's Rome correspondent wrote that Italy was 'bucking the trend' thanks to its containment efforts. Perhaps these journalists had previewed the book, Why We Will Recover (Perché guariremo), by Italian health minister Roberto Speranza. The book was mysteriously pulled from bookshops after publication in late October as Covid-19 infection numbers started climbing again.
Government policy in Italy continues to be disastrous. As I wrote back in March, instead of national lockdowns there needs to be targeted protection and treatment for the elderly and seriously ill – those who are highly vulnerable to Covid-19. In particular, more protection is needed for people in care homes after the terrible deaths that occurred there during the spring. Meanwhile, to avoid the hardships caused by lockdown, other people should be free to work, study and travel. The public should be trusted to assess how to take precautions to protect those who are most at risk from the virus. The general lockdowns are merely adding to the suffering of the Italian people.
Dominic Standish has a PhD in the sociology of risk and is the author of Venice in Environmental Peril? Myth and Reality. He is also a TV and radio commentator on Italian politics. Visit his website here and follow him on Twitter: @domstandish
To enquire about republishing spiked's content, a right to reply or to request a correction, please contact the managing editor, Viv Regan.