'Masks are destroying the social fabric'
Lionel Shriver on the terrible cost of our illogical Covid restrictions.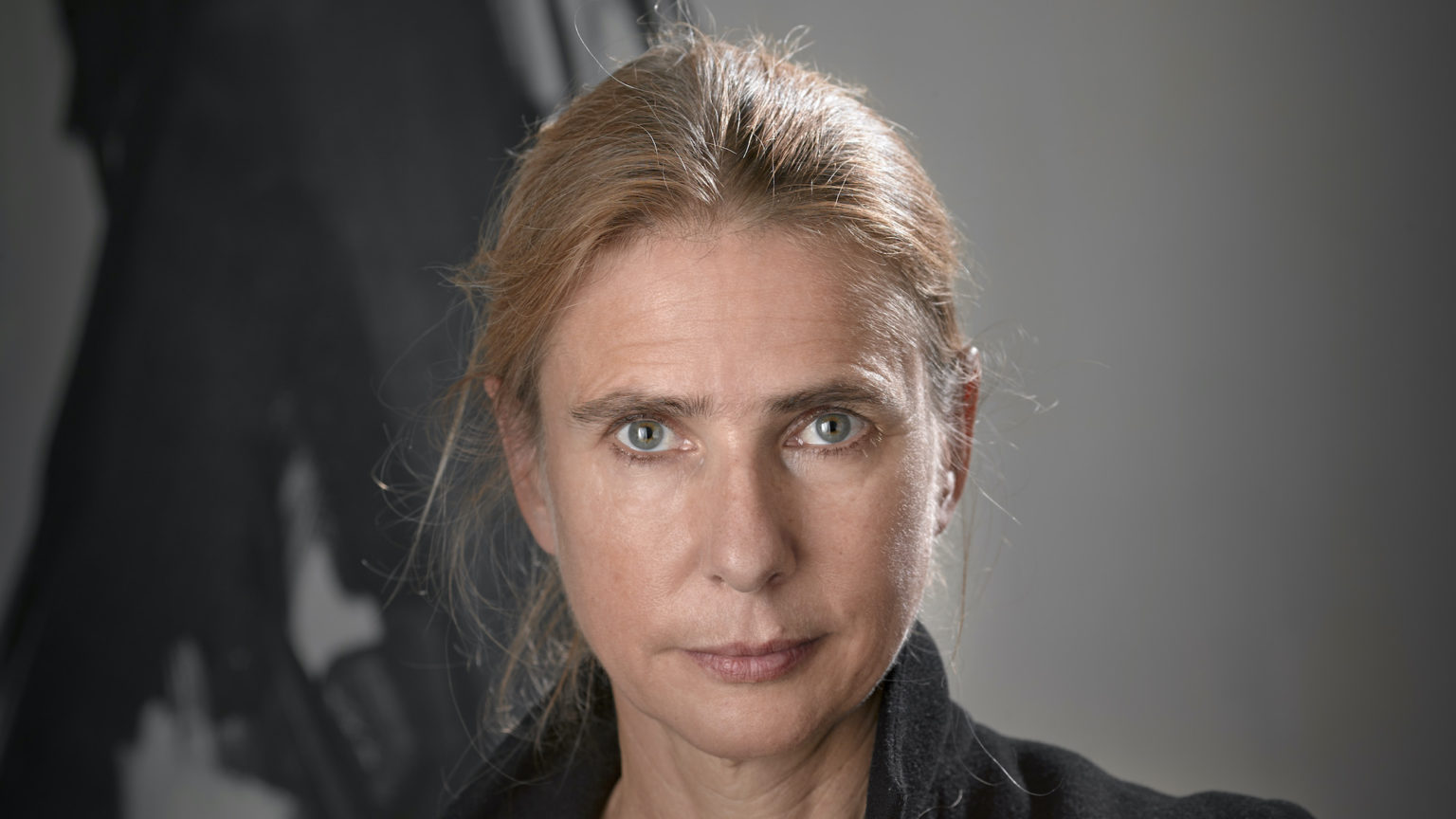 2020 has been dominated by the Covid-19 pandemic. The UK is in its second national lockdown, the US will soon have a pro-lockdown president, and numerous other countries are under strict restrictions. Trials for a vaccine have produced promising results, but it will be some time before widespread inoculation can be achieved. With no immediate end in sight, masks, closures, working from home and bans on gathering are all becoming part of the New Normal.
Lionel Shriver is a novelist and journalist. Her latest novel is The Motion of the Body Through Space. She joined spiked editor Brendan O'Neill for the latest episode of The Brendan O'Neill Show. What follows is an edited extract from their conversation. Listen to the full episode here.
Brendan O'Neill: Donald Trump was the only Western leader who openly said lockdowns are unscientific, destructive and bad for the economy and people's health. He also held huge rallies and didn't wear a mask when he spoke. In contrast, Joe Biden made a very ostentatious point of always wearing a mask. Sometimes he wore two masks, which was completely perverse. Do you think the mask phenomenon has become indicative of deeper political currents? Are fearful and authoritarian people drawn to the mask as a symbol of contemporary society, whereas those who are more keen to get back to normal see masks as an unacceptable imposition?
Lionel Shriver: In the absence of any persuasive scientific evidence that they significantly impede transmission of the virus, masks are clearly performing a different function. Part of it is tribal, especially in the US: during the election it was like a 'vote for Biden' badge which you wore on your mouth. They are also a sign of a sense of self-righteousness, virtuousness and communitarianism, as opposed to individualism. And it's clearly a sign of conformism. That gives me the creeps. An environment where everyone is wearing masks makes me feel like I'm stuck in a real-life sci-fi novel.
There has been very little demand for any evidence that these things work, and there's been eager compliance among at least a subset of both the US and UK publics. When these mandates are brought in, there is never any sunset clause. When is this ever going to end? I wonder whether, even with a vaccine, we could be wearing masks through to 2022, if not indefinitely, because it may just become the polite thing to do.
Some governments insist you wear them outside. That's when you know this is bullshit, and has nothing to do with disease. There is no evidence of any communication of this disease in the great outdoors. It just doesn't happen. This is perpetuating a fearful environment, making sure that no one ever forgets that as of March 2020, everything changed and can never go back to normal. This is about social control, and it repels me.
O'Neill: Absolutely. The notion that when you are walking down the street and not communicating with anyone, you have to wear a mask, is completely and utterly perverse and chilling in terms of its authoritarianism. Some people underestimate or perhaps don't care how much is lost when people are wearing masks, in terms of social life and connection. As you say, the jury is still out on the efficacy of masks as regards preventing transmission and infection. But social life becomes completely different: you can no longer smile at the elderly lady you walk past in the street, you can no longer smile at the person who holds the door open for you, you can barely hear anyone who speaks to you in a shop. It has an incredibly destructive impact on the connection between people.
Shriver: I had an appointment with the doctor recently. I had not met him before. We were masked up. I needed to know who this guy was, and whether I could trust him, because it was a discussion about surgery. But I was keenly aware of the fact that our ability to communicate was hugely impeded. I could not communicate my situation. Nor could I make myself seem trustworthy as a source of information about my own health. We could use words, but a lot of your ability to communicate is non-verbal. Your face says everything. Your ability to communicate emotionally and with any nuance is incredibly impeded by a mask.
The better-safe-than-sorry thinking on masks really angers me. People are not sure if they work, but think we have to wear them all the time, even when having sex for pity's sake, because it might do some good – as if there's no price to be paid. Actually, this is unbelievably destructive of social life. If this were to go on for years – and we are potentially looking at that – it would start to tear at the fabric of cohesive social identity, of communities and cities and nations. We no longer deal with each other as human beings. The loss is fantastic.
O'Neill: Everyone's very excited about the vaccine. It's a good breakthrough, but the idea that this will resolve the lockdown fanaticism and authoritarianism we currently live under strikes me as a fantasy. One of the key problems is that the current situation we all find ourselves in – under house arrest, separated from each other and masked in public – is an expression of pre-existing trends, which were simply exacerbated by the arrival of Covid. For example, people had long desired to live in a safe space, to hide themselves away from offensive words or people. Do you think one of the reasons the vaccine won't be the cure-all for the current situation is because a lot of this is political – much of this had been building up for years and has exploded on the back of the Covid crisis?
Shriver: I'm worried that the prospect of a vaccine could make this situation even worse. One of the strongest arguments against lockdowns has been to ask what the endpoint is, and to say we have to learn to live with Covid. You cannot defeat a virus by government fiat – it does not work. And now there is suddenly a counter-argument, which is to say that there is an endpoint – we just have to hunker down and not infect each other until we all get vaccinated. In fact, I have already heard some officials talking about how, even with a vaccine, we are still going to have to socially distance and wear masks.
Vaccinating could take years. This is a rollout of millions, if not billions, of doses of a vaccine. We are prospectively looking at inoculating the entire world. Do we not get to resume air travel until the entire world population of nearly eight billion has had two vaccine shots?
Perhaps it is achievable. Maybe it will work. But it will take so long. We are setting up a situation where governments will feel they have the right to lock us down indefinitely. They can say it's just a few more months. But there will be nothing left of this country if we do this for a few more months.
Maybe if it works, it will give us a kind of purification ritual to get out of this. That's my optimistic scenario. Lockdowns don't work, but only delay the spread of the virus at best, and for the most part don't even do that. But maybe having this elaborate rollout gives us a kind of religious way out. We will be cleansed. We will take communion. And we will all be forgiven.
Lionel Shriver was talking to Brendan O'Neill in the latest episode of The Brendan O'Neill Show. Listen to the full conversation here:
To enquire about republishing spiked's content, a right to reply or to request a correction, please contact the managing editor, Viv Regan.