We have abandoned the elderly to a fate worse than death
The very people our response to Covid is supposed to help are the ones suffering the most.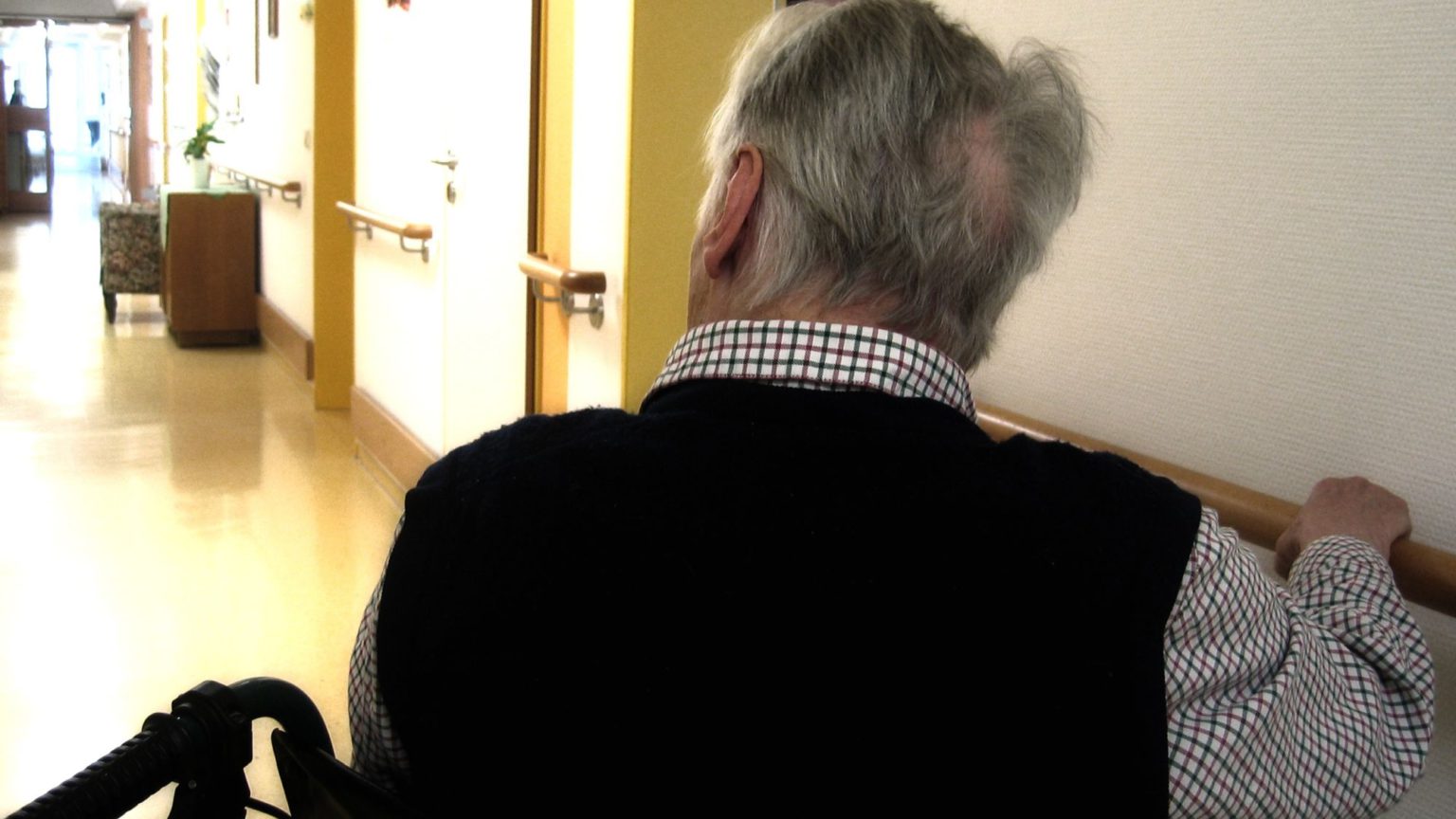 It is some irony that the generation that so narrowly escaped the global encroachments of 20th-century totalitarianism should now find itself the most victimised by its 21st-century revival.
My paternal grandfather is a Dutch, 91-year old, retired population epidemiologist. As a child, he watched the Nazis taking away the Jews from his village. As an adult, he travelled the world working for the World Health Organisation (WHO), specialising in malaria. The dominant global response to coronavirus, from the outset, has bewildered him. Indeed, to him, it has frequently seemed so wantonly destructive, as well as scientifically counterintuitive, that like many without his credentials and credibility, he openly entertains the possibility that the response has been driven more by authoritarianism than by medical necessity.
Of course, he is, due to his age, a victim of the policies ostensibly meant to protect him. He has spent the past few days, from his flat in Holland, where he lives separated from all his children and grandchildren, bracing himself for the latest lockdown – this time through winter, a season that tests his psychological wellbeing any year.
At 91, he lives with the proximity and inevitability of death. For him, as for so many elderly people, quality of life trumps quantity. When not in lockdown, he teaches Spanish and Dutch to local refugees, plays the harmonica in local groups, volunteers and visits friends. However little sense 'locking him up for his own good' makes to him on a professional level, on a personal one it is a bitter blow. Enclosed inside four walls, depression wraps itself about him quickly. FaceTime is no replacement for physical contact.
My maternal grandfather, meanwhile, passed away during lockdown and we buried him a few weeks ago. His final months alive weren't particularly awful – one of my uncles had some limited access to him in his retirement home for at least some of this pandemic. My grandfather drank vodka, read Cicero and contemplated the world from his stub of a balcony for a few months before his hospitalisation and rapid death.
His death, near 90, was no tragedy – 'mortality', as he liked to say, 'is here to stay'. The same cannot be said for his funeral. In the church, rags of tape cordoned off every other pew, where a bare minimum of immediate relatives, divided by household, exchanged blinks above masked faces instead of hugs.
A more concrete victim of coronavirus was conspicuous in her absence – my grandfather's widow, my grandmother. She has been untouched by the virus in a direct sense. But since the lockdown, suffering from Alzheimer's, she has been locked up in a frequently unbreachable wing of a retirement home.
She was hospitalised at the beginning of 2020, at the start of the first lockdown. When she was discharged, she was placed in a part of the care home which made her unreachable to the man she had spent nearly every day with for the preceding 50 years or so. It chills the soul to think of how great her fear and confusion must have been as those strange isolated days turned into weeks and then months. Alzheimer's had already stripped her of many layers of lucidity. But it never seemed to touch her core capacity to love and her desire to be with the people she loved.
My late grandfather commented often, on the phone, how he was just metres away from his wife through the long months of the first lockdown and beyond. But the care home's electronic pass systems were used to keep residents apart.
All my grandparents were, in the standard parlance, 'privileged'. How many other elderly people across the world have been swallowed whole by lockdown, with fewer people in their lives concerned about their fate, looked after by less scrupulous institutions to the one my grandparents found themselves in? All of it, of course, for 'their own good'.
As my grandfather in Holland likes to explain, a clinical epidemiologist will tend to look at an individual patient's susceptibility to a disease. A population epidemiologist habitually factors in a myriad of other factors, including general health, mental health and the economy. But our response to Covid has allowed one factor – the fear of a specific disease and a specific possible death – to disfigure our world entirely. This has ruined the lives of the very people the pandemic policy purports to protect.
My grandparents' generation understood once that there were fates worse than death. It's strange and sad that so many of their lives have ended at a time when this has been forgotten.
Tomek McGrath is a writer based in London.
Picture by: Getty.
To enquire about republishing spiked's content, a right to reply or to request a correction, please contact the managing editor, Viv Regan.